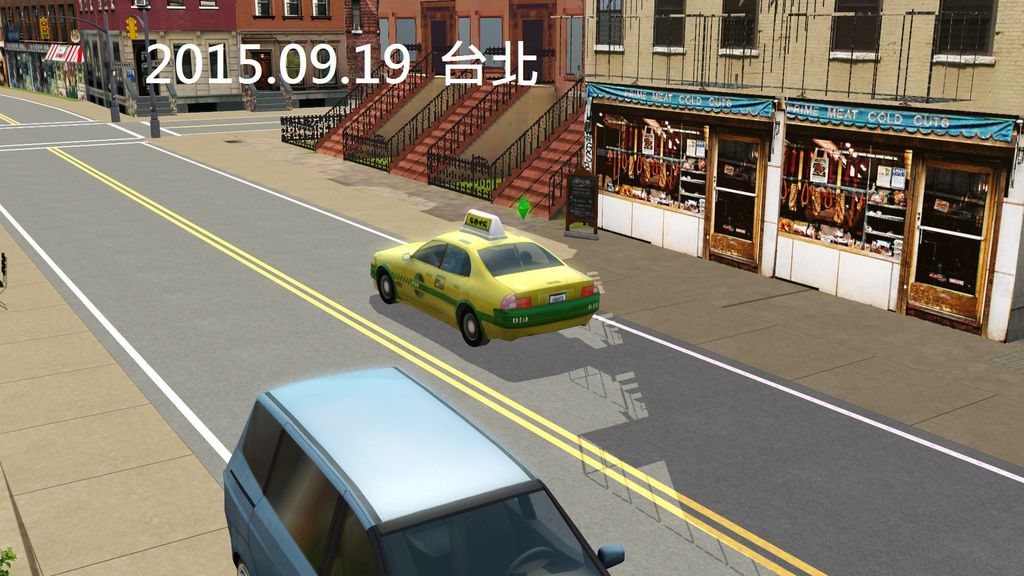 Taipei Sep 19th, 2015.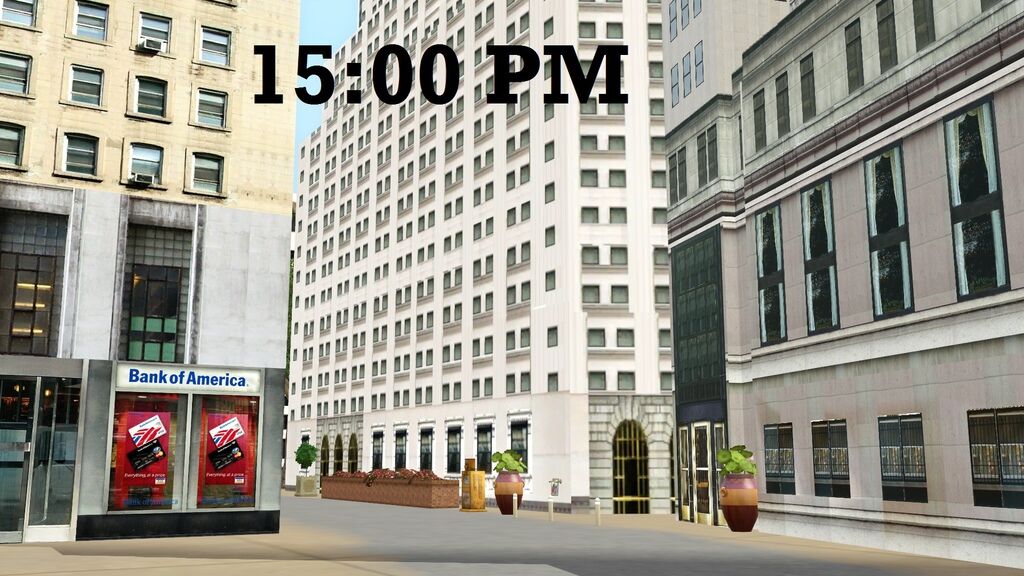 15:00PM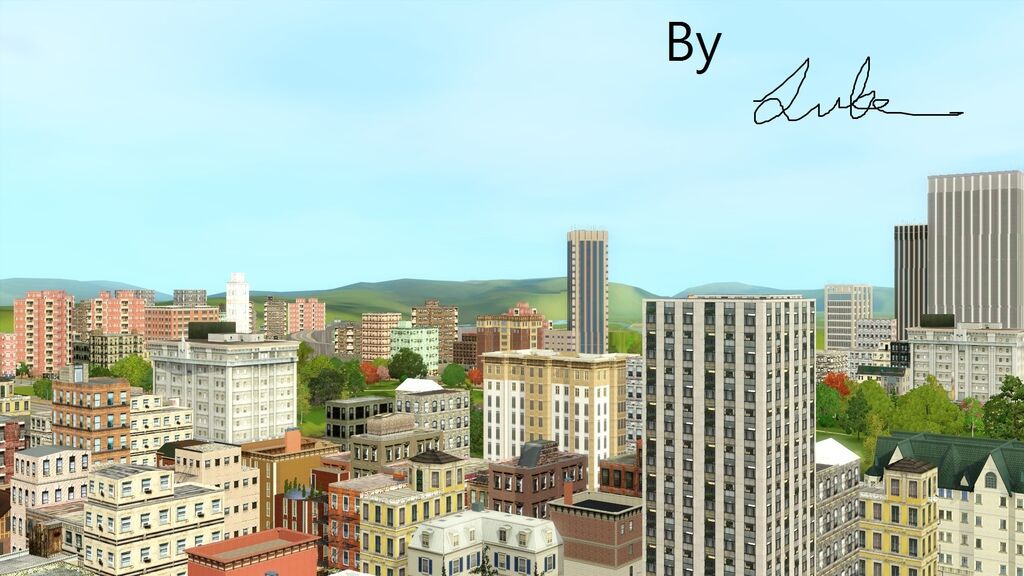 Written by Luke13
The Afternoon In Africa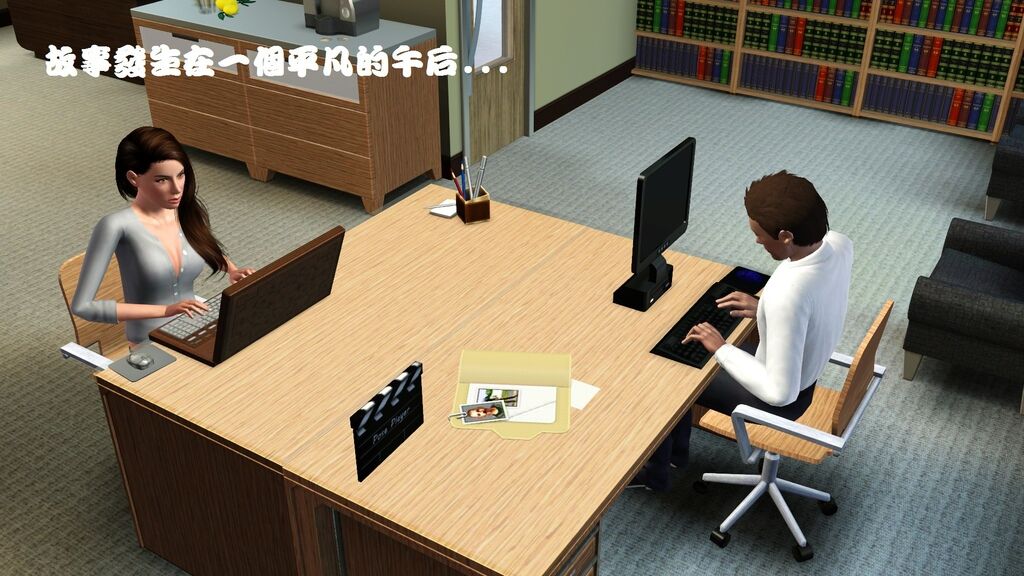 This story happen in a normal afternoon...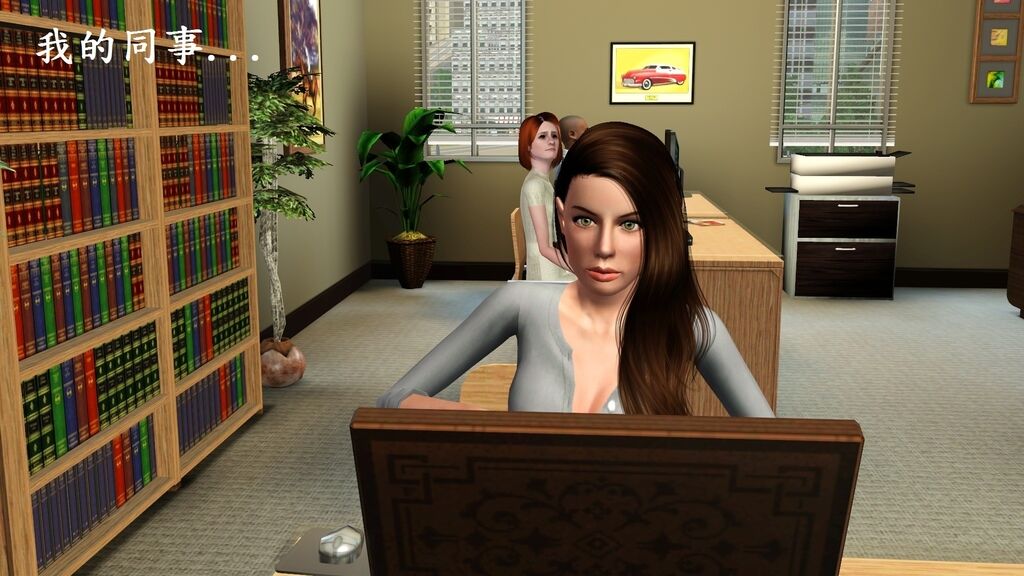 My co-worker.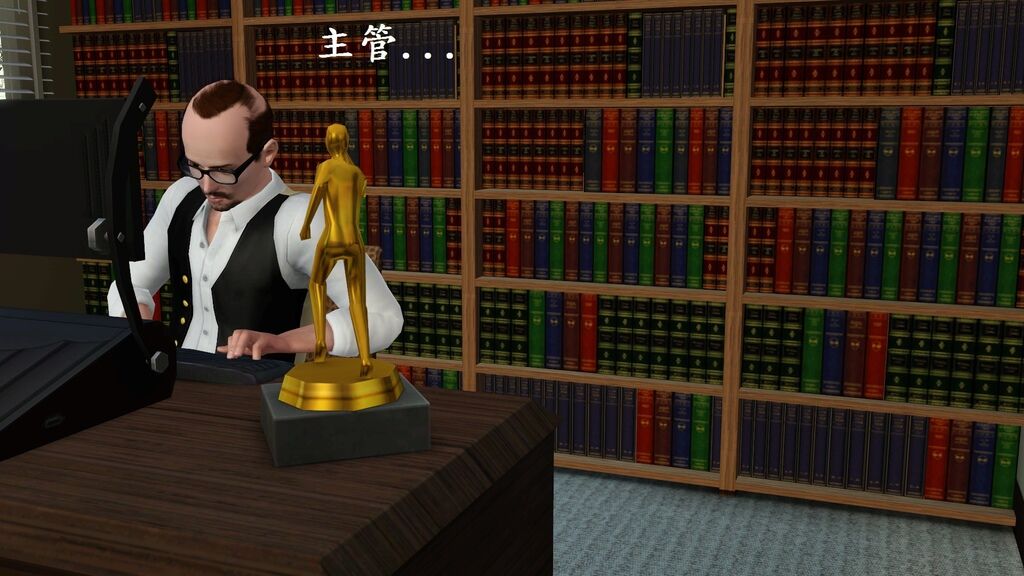 My boss.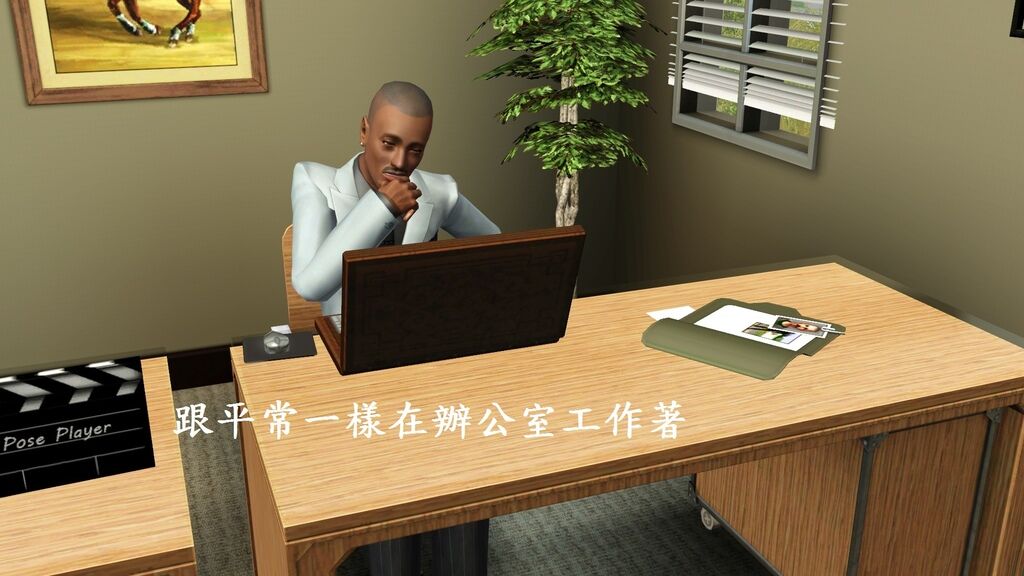 We are work in the office as usually.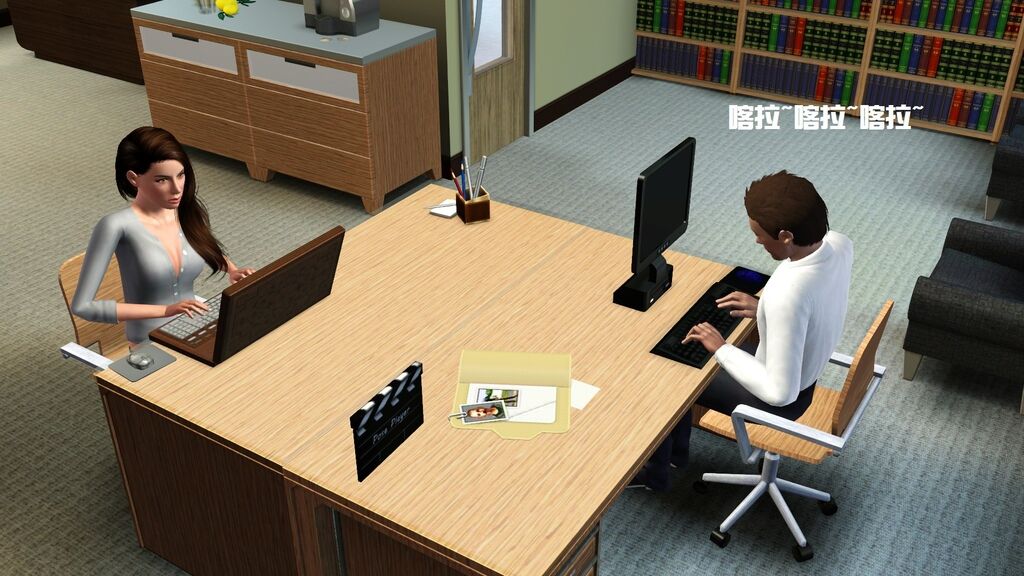 *Click *Click *Click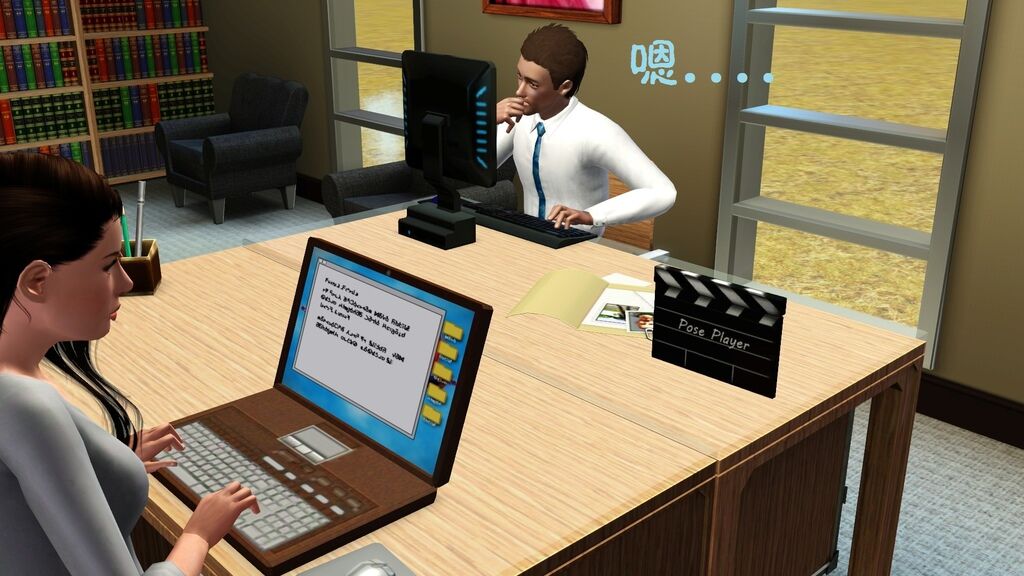 Hmm...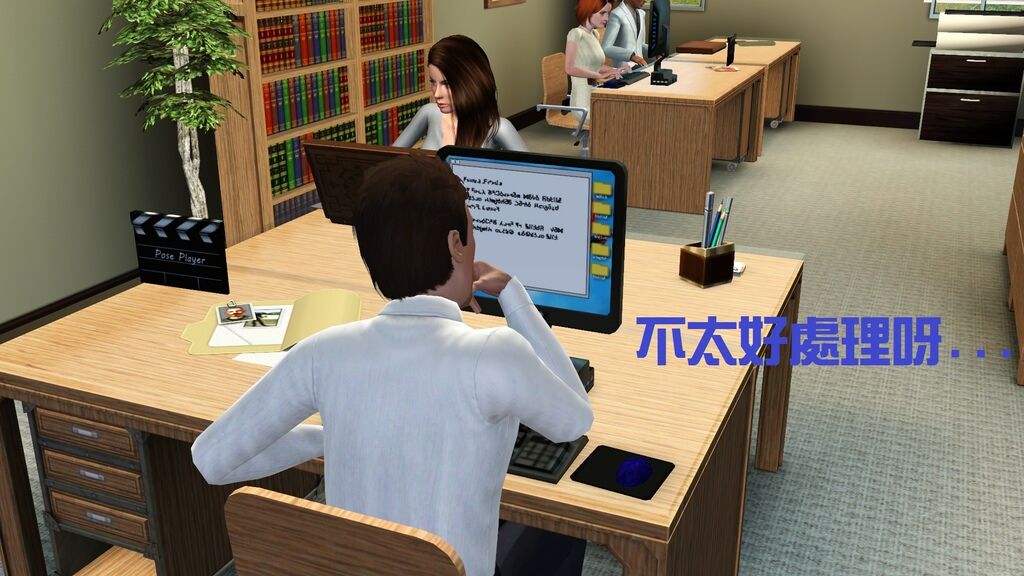 It will take some time...
*move chair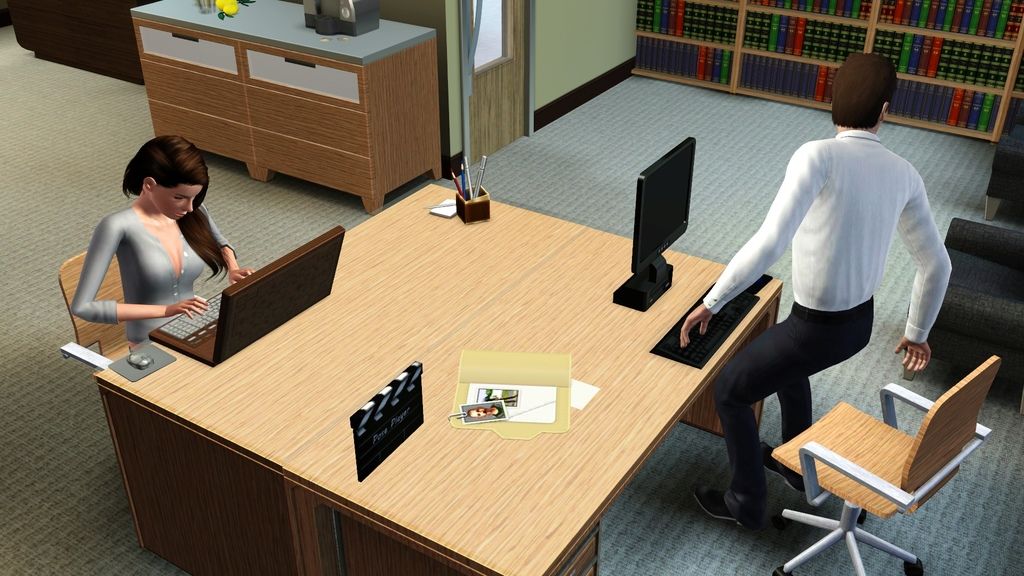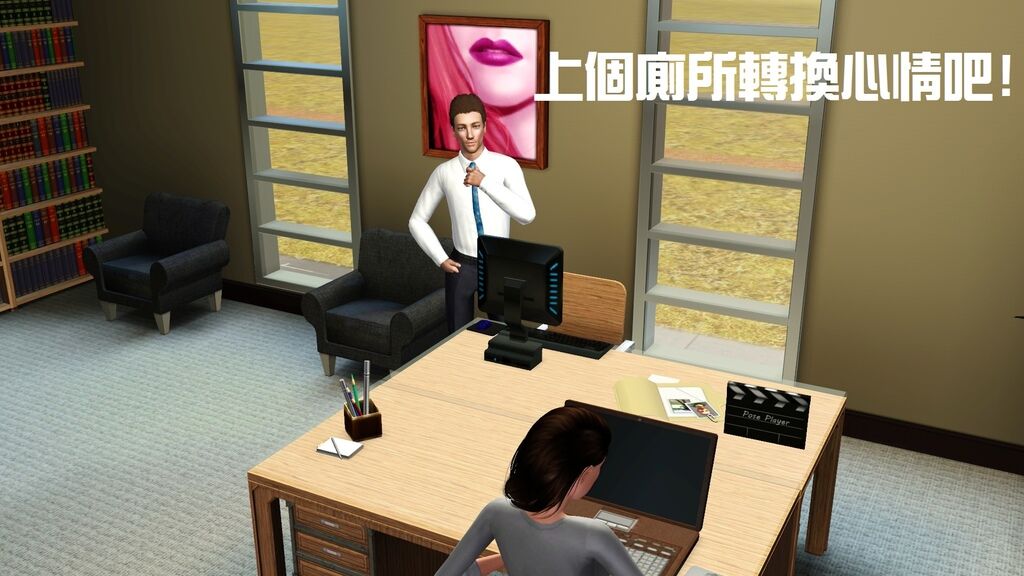 Let me take a break!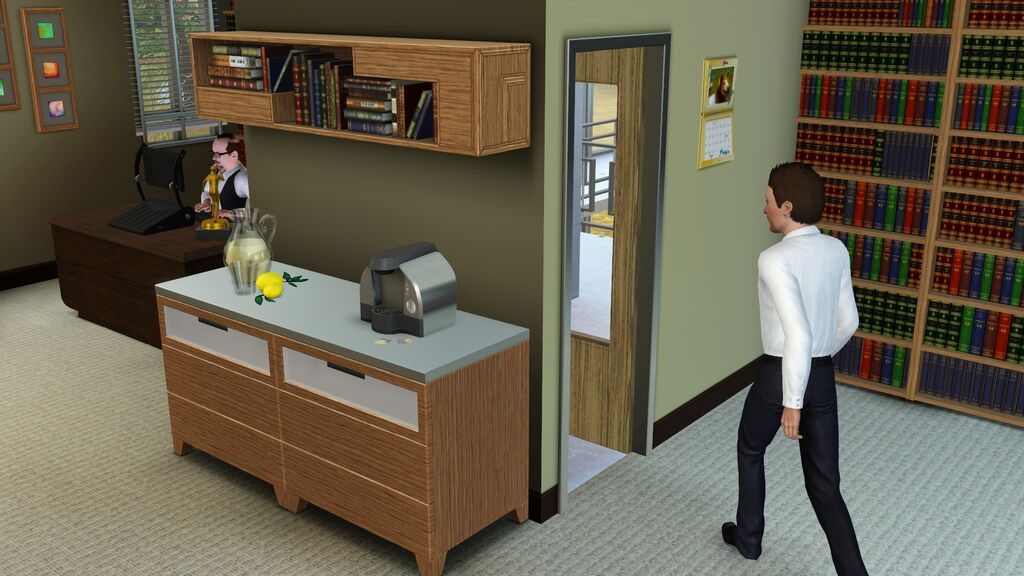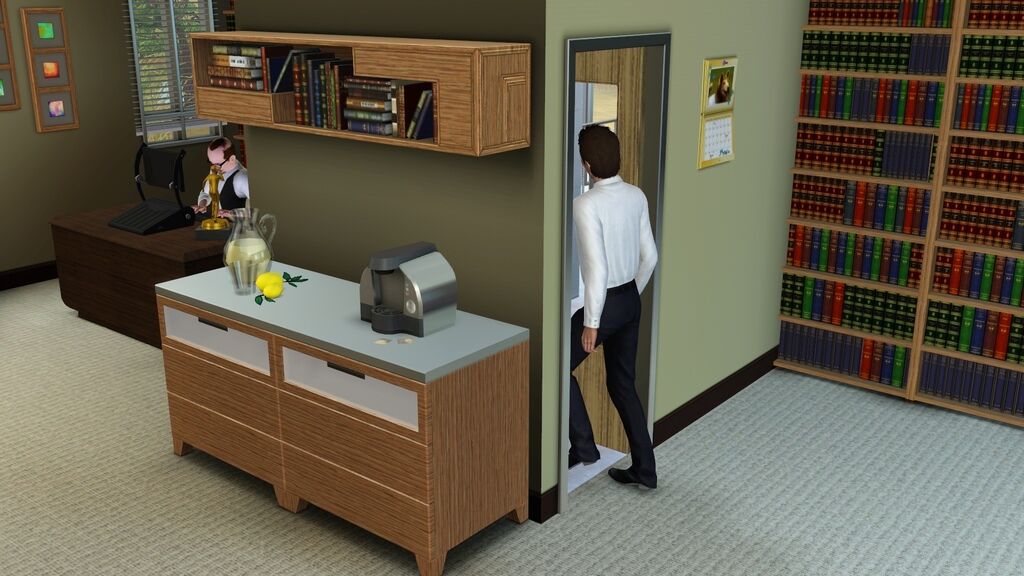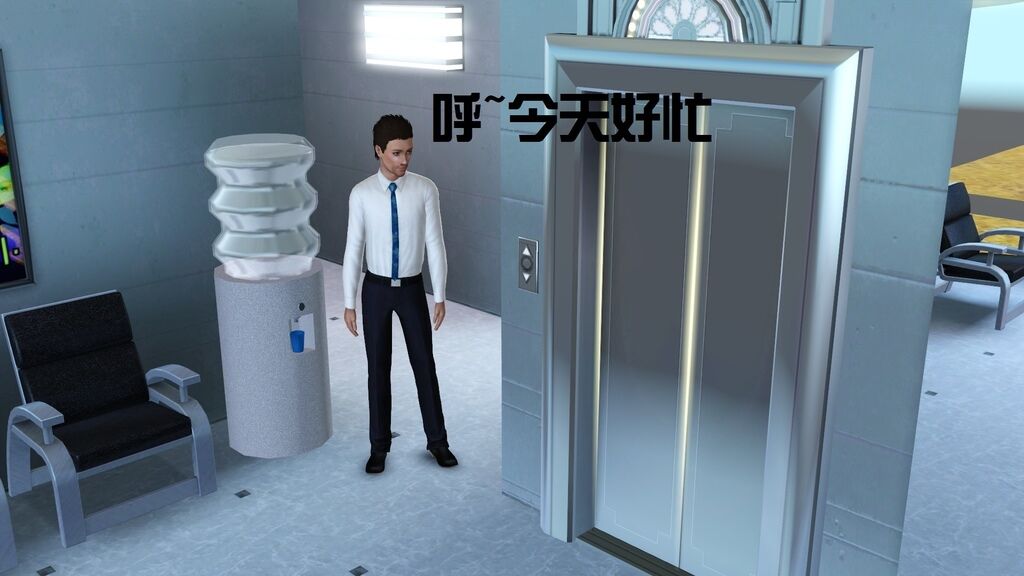 Wow, what a busy day!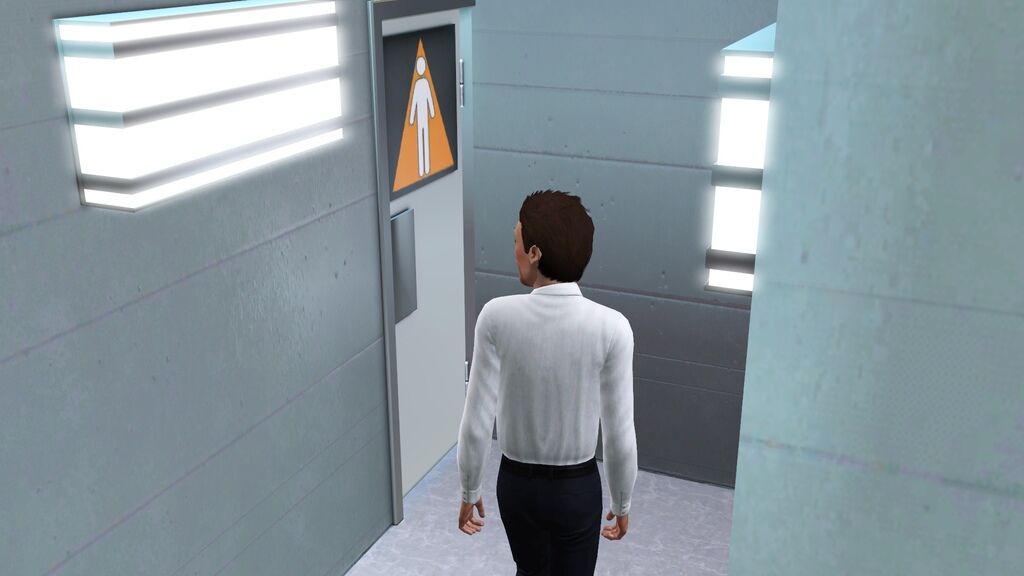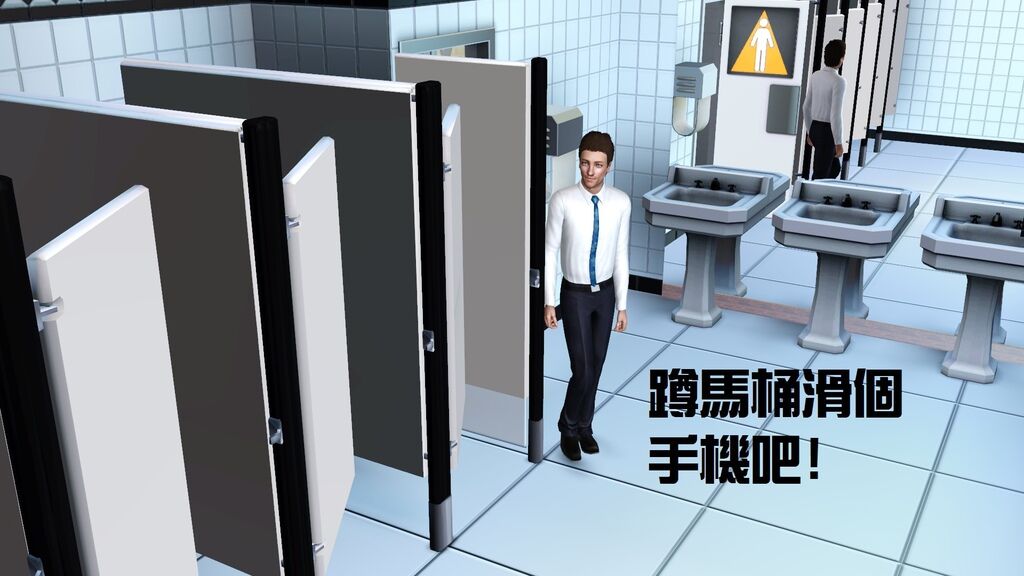 Gotta take a dump.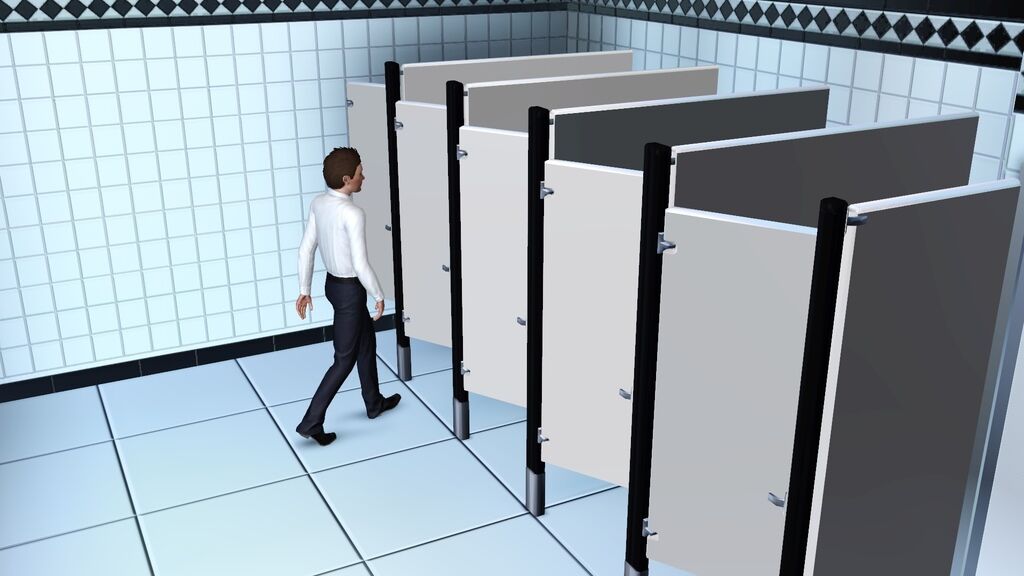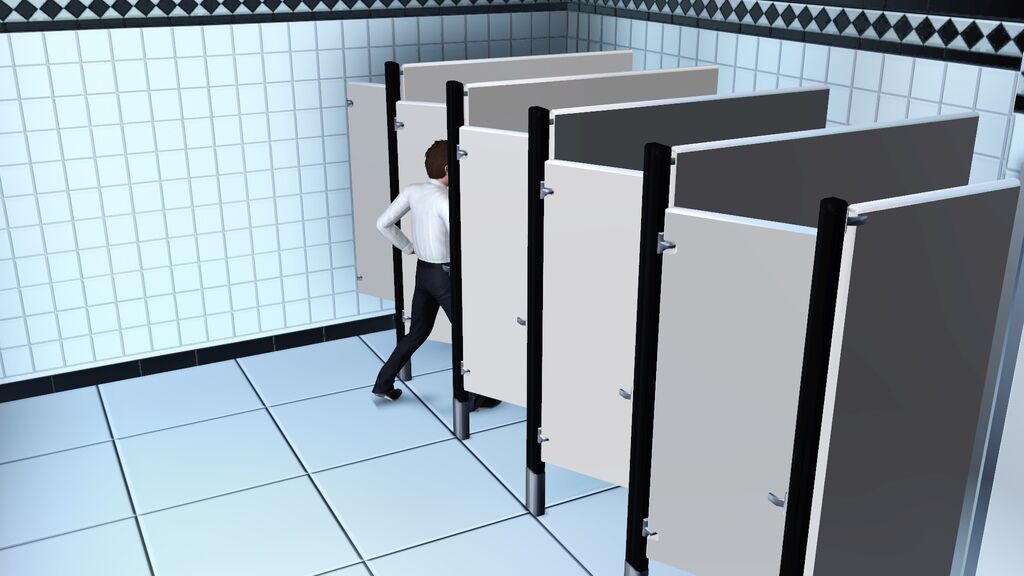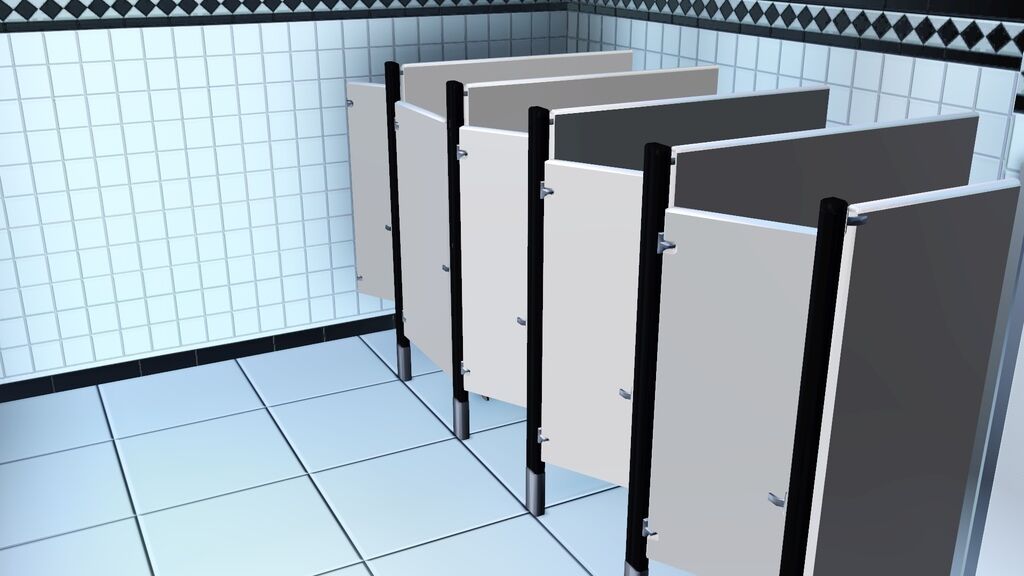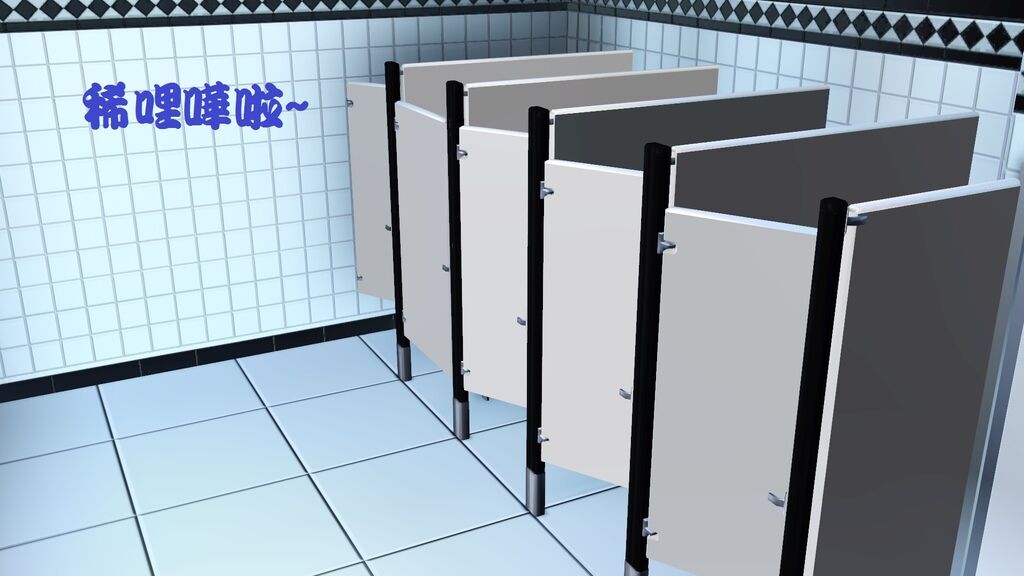 *flush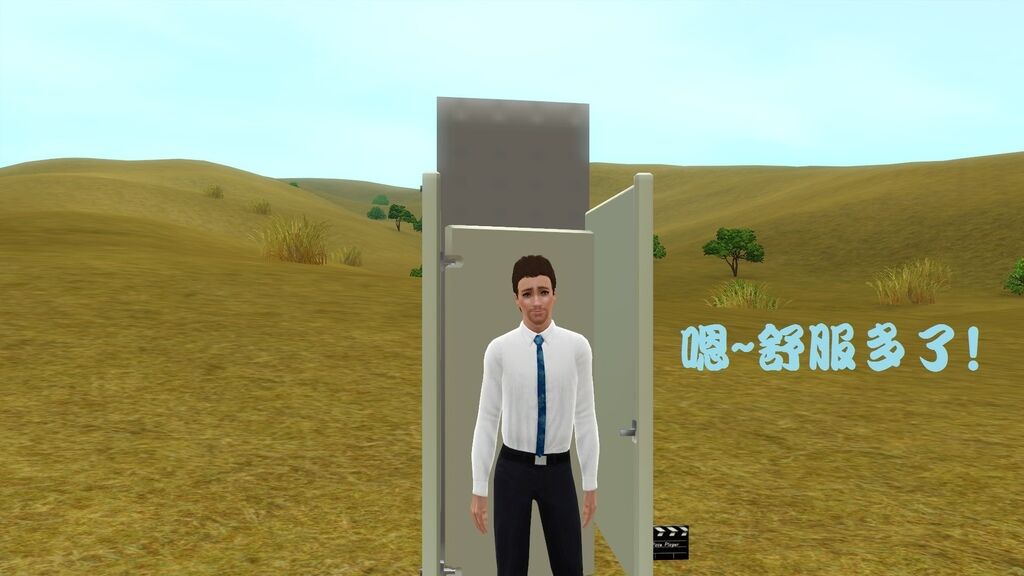 Hmm... I feel better now.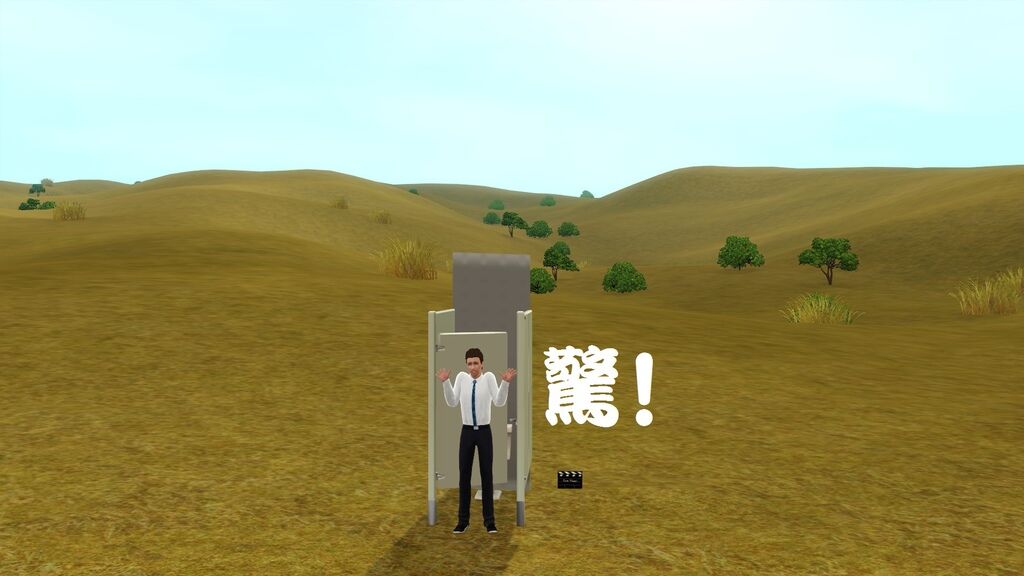 *shock!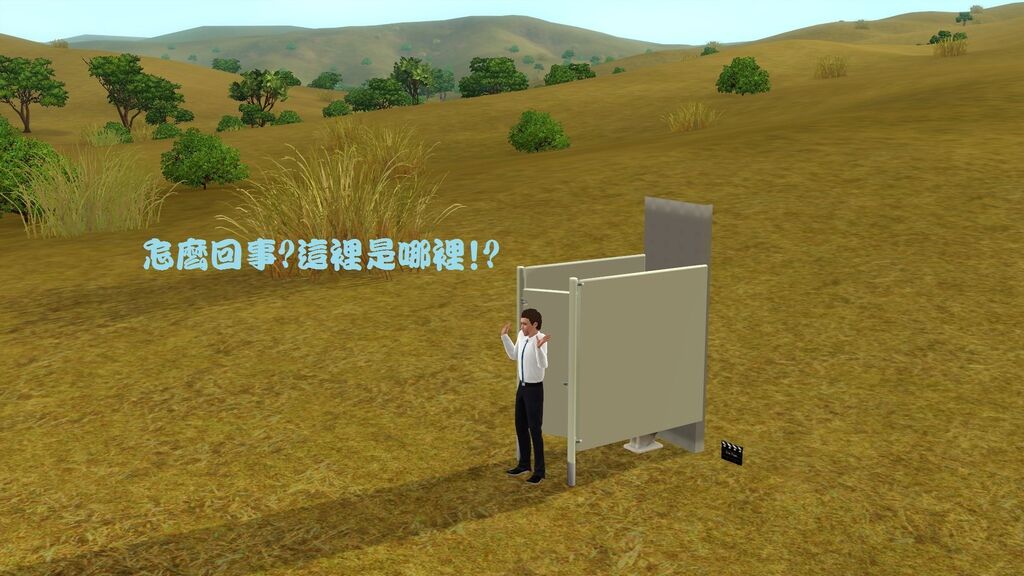 What happen? Where am I?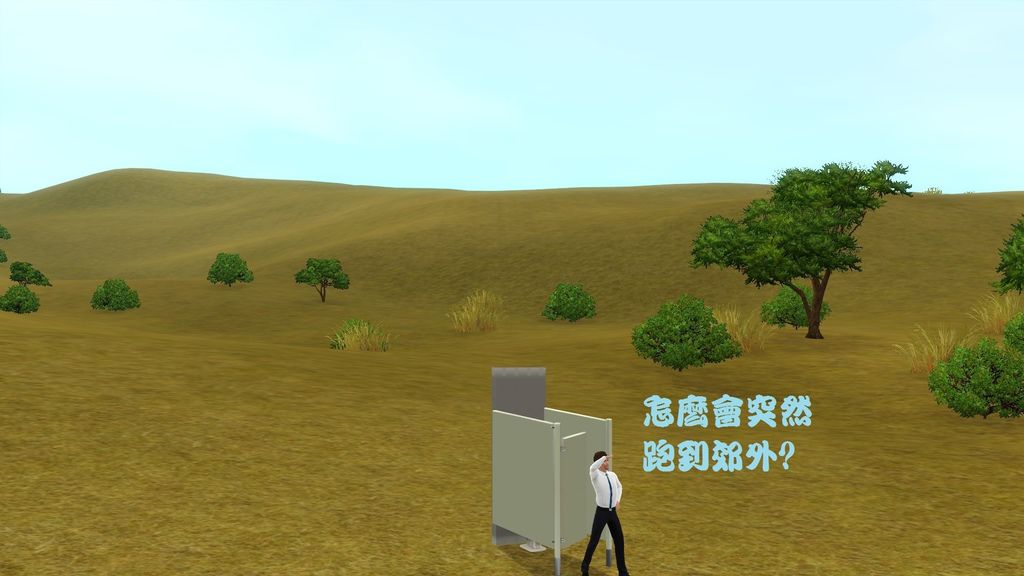 Why do I in outdoor suddenly?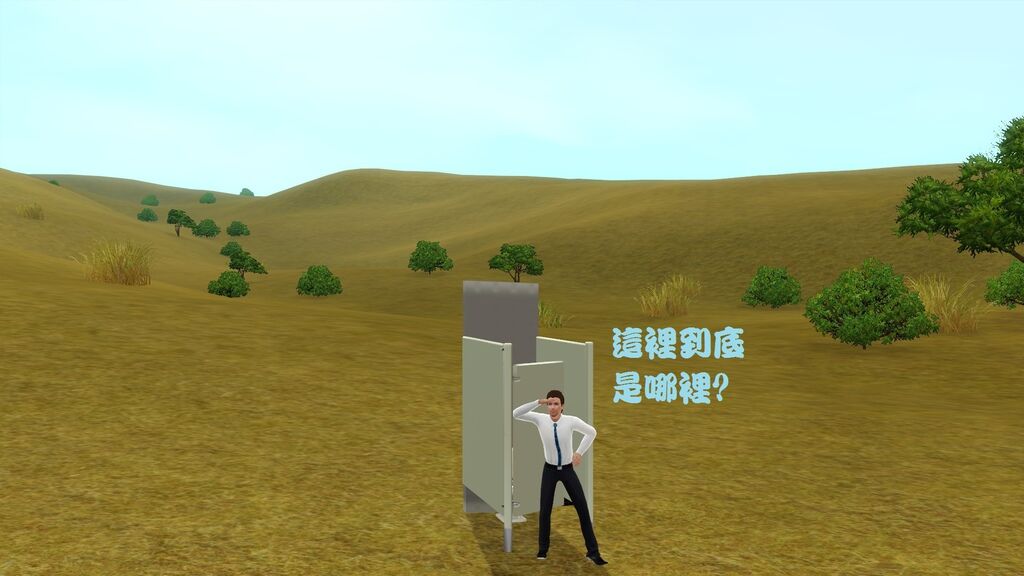 Where the hell am I?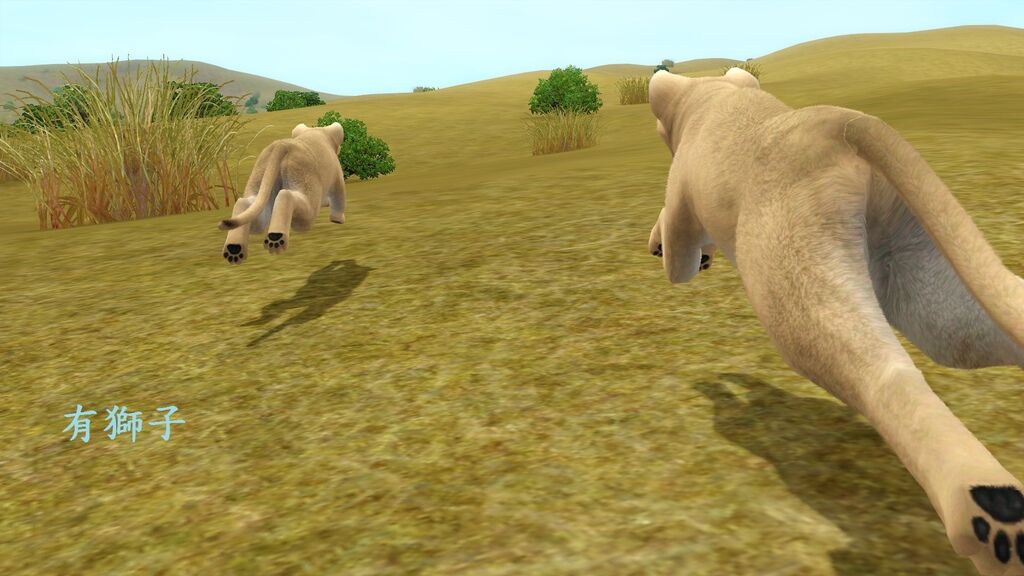 Lions,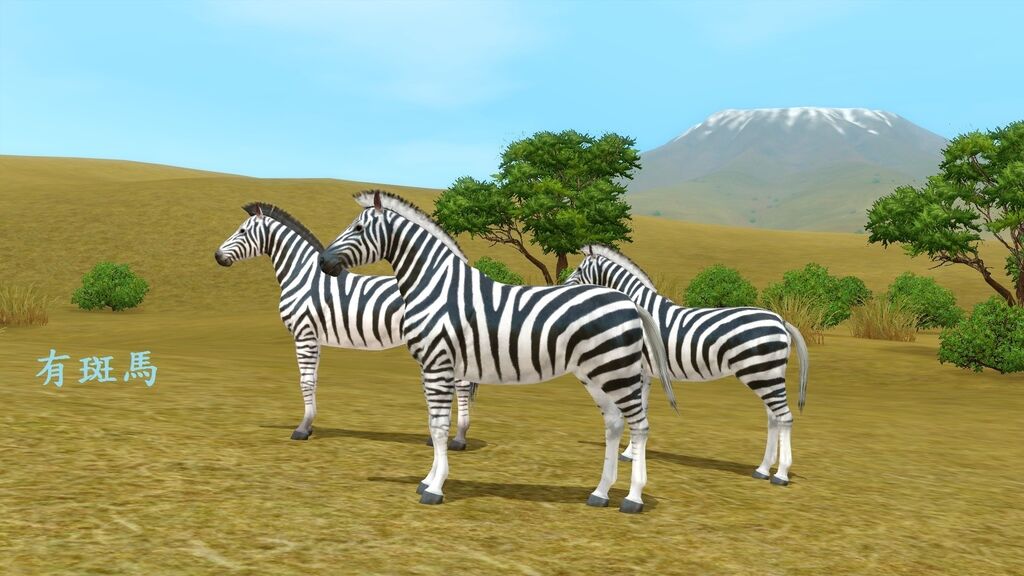 Zebras,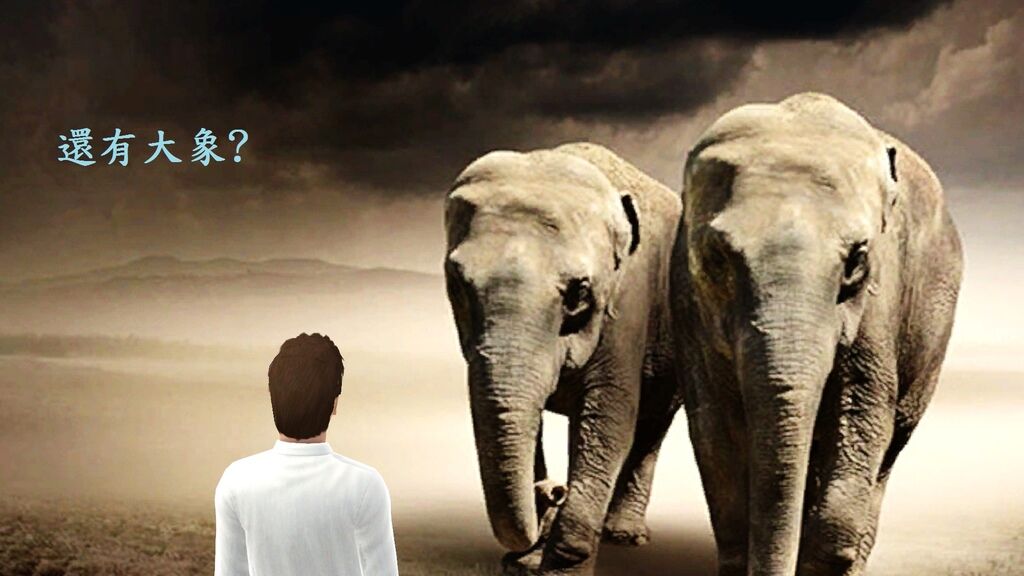 and elpahnts?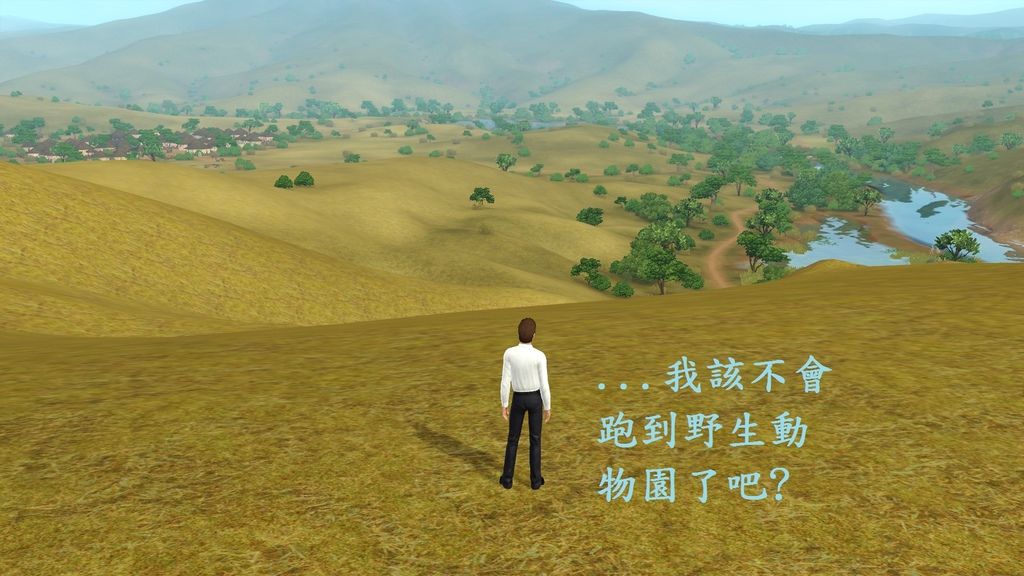 ... am I in a safari park?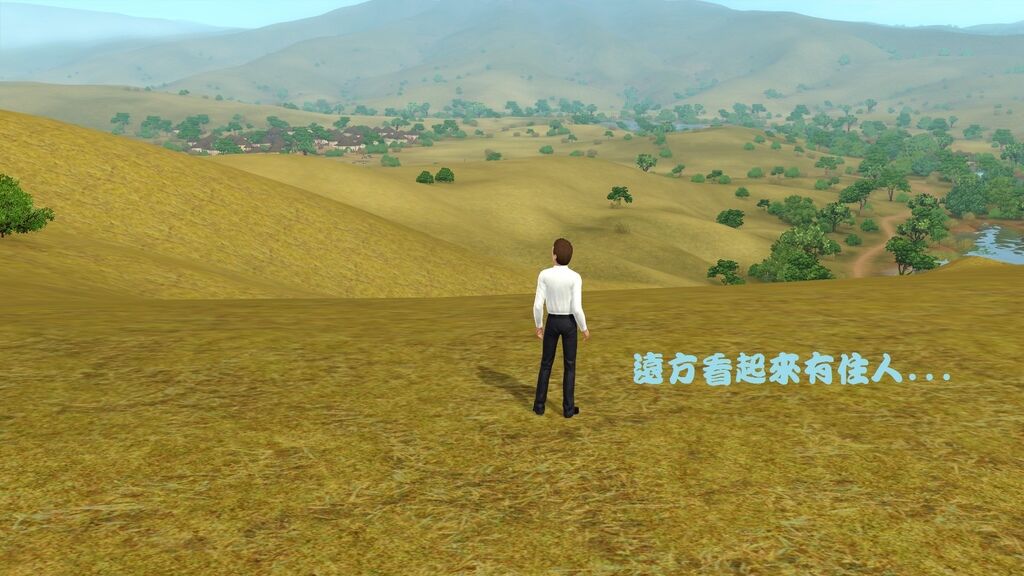 There seem a village in far away...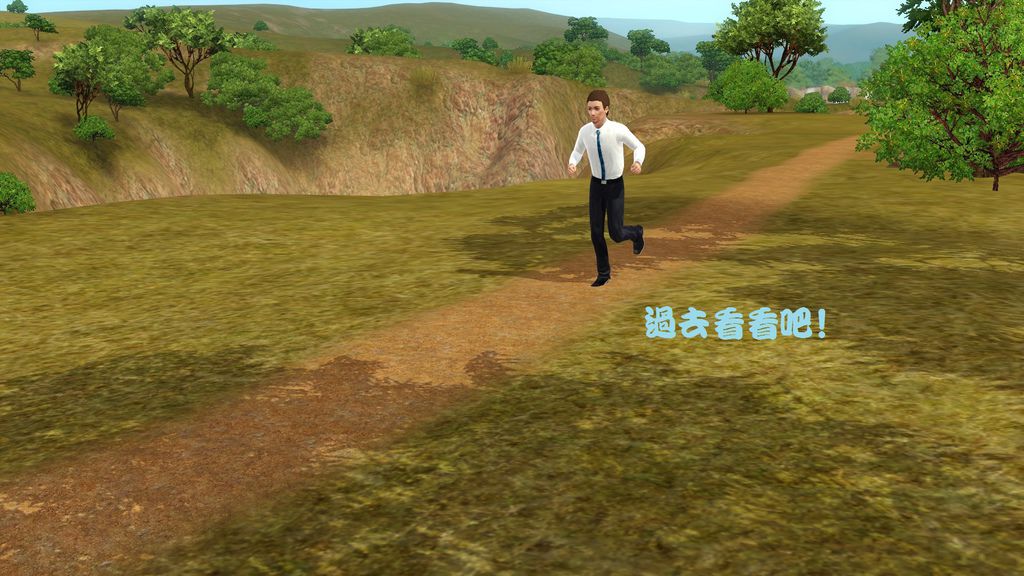 Let me take a look!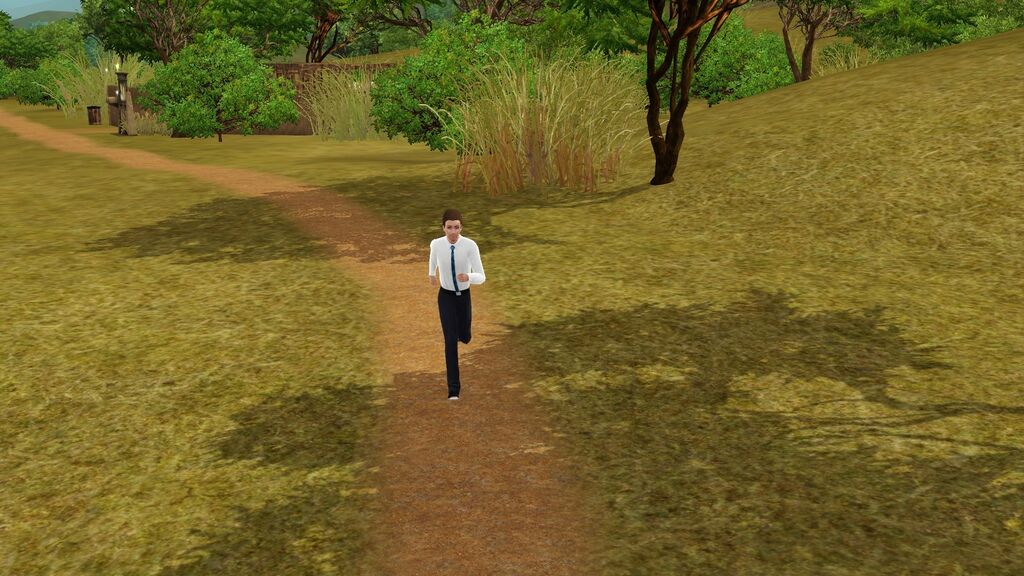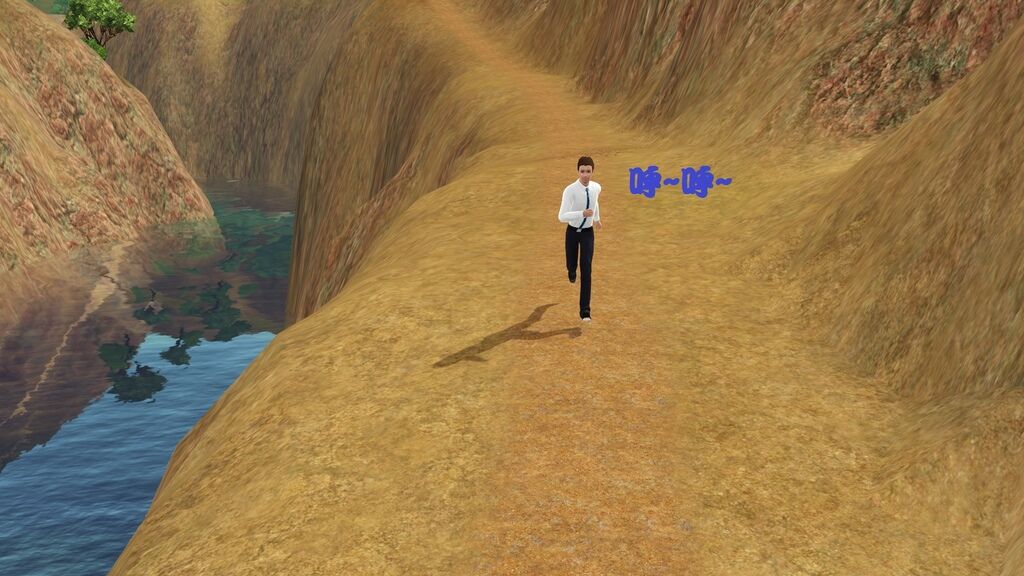 *pant *pant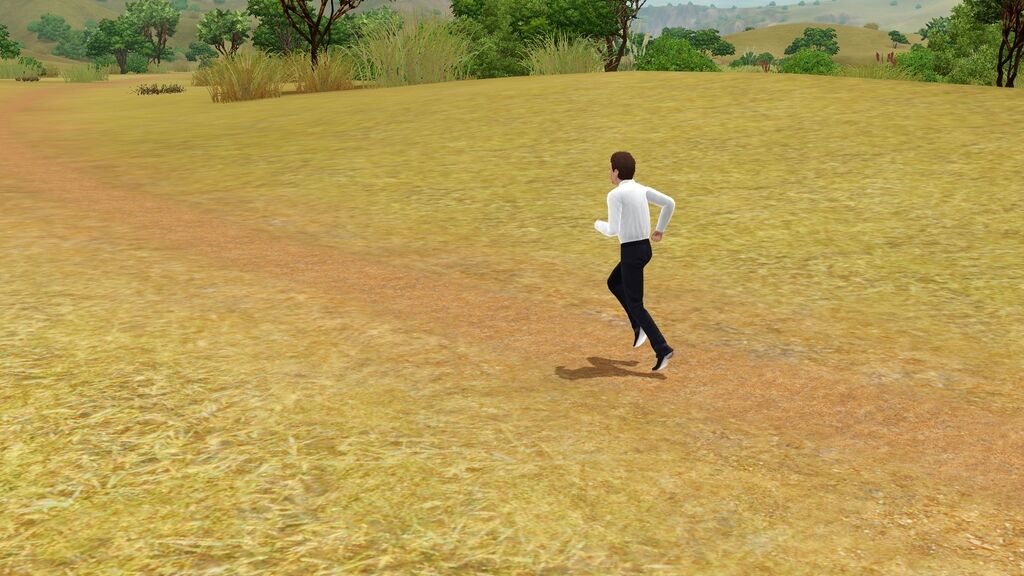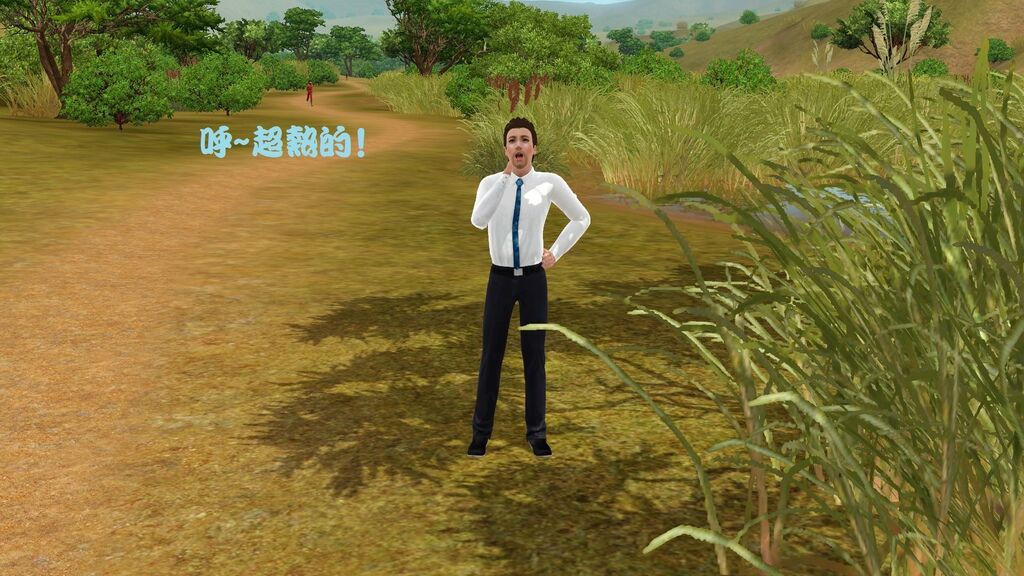 Wow... it's muggy!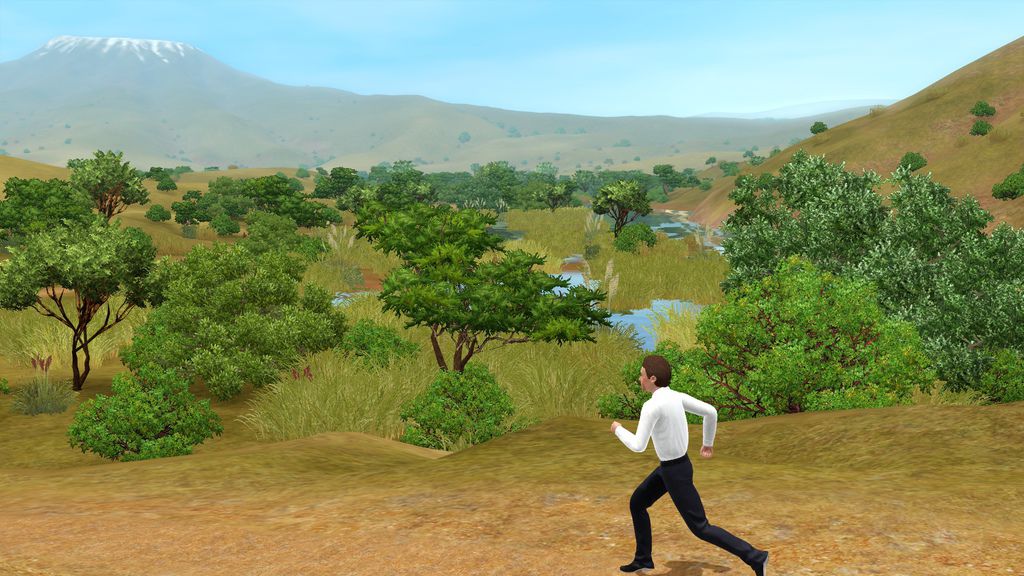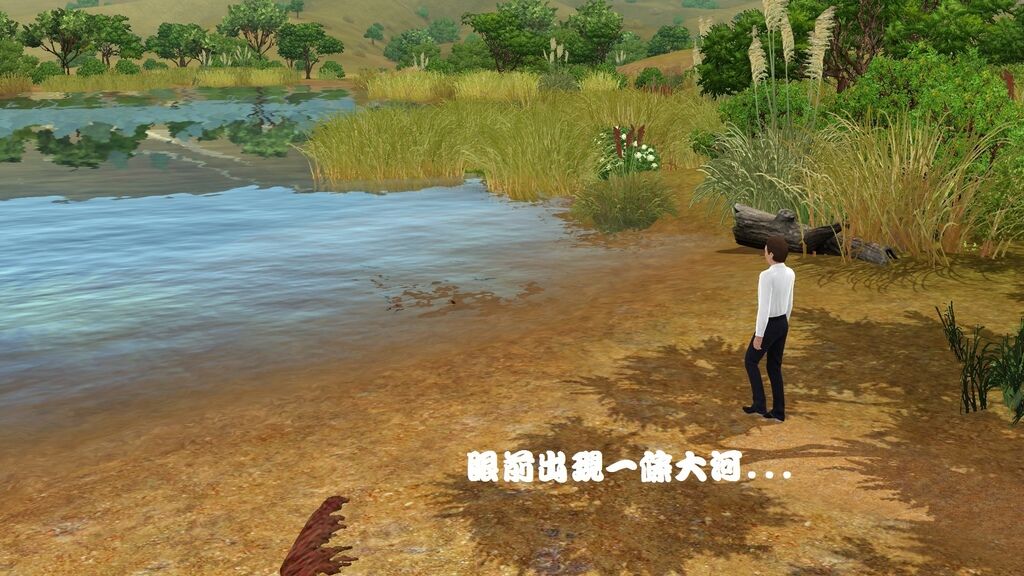 A river in front of me...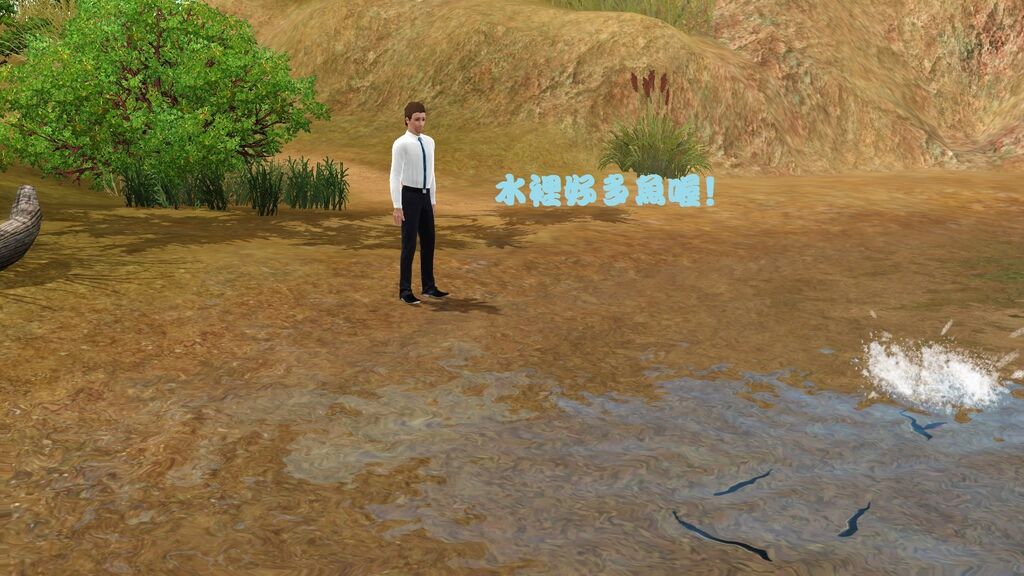 There are many fish!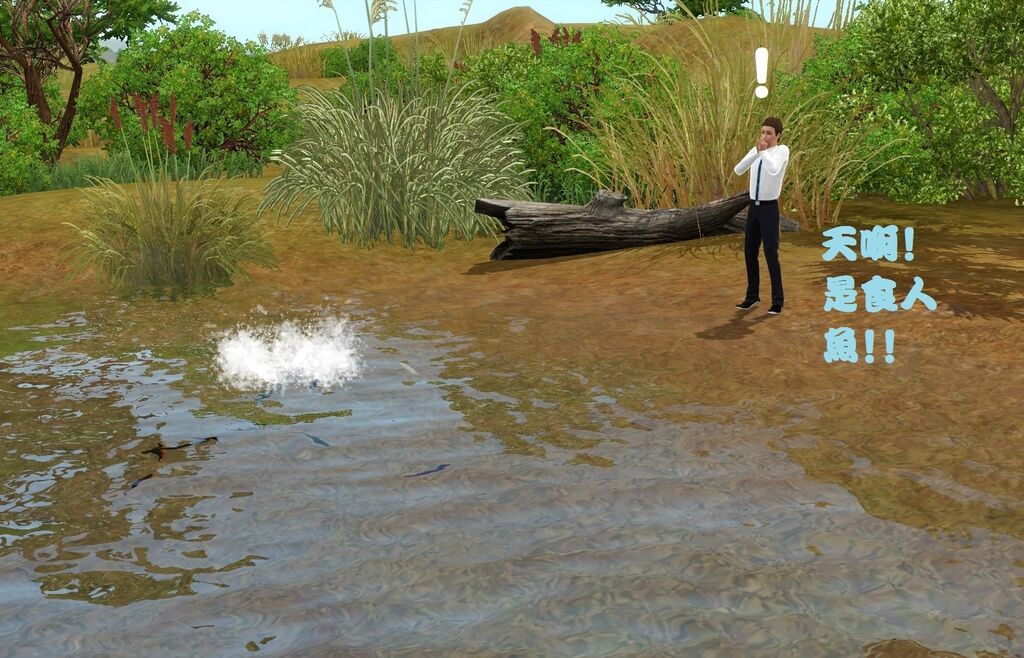 Oh, my god! They are piranha!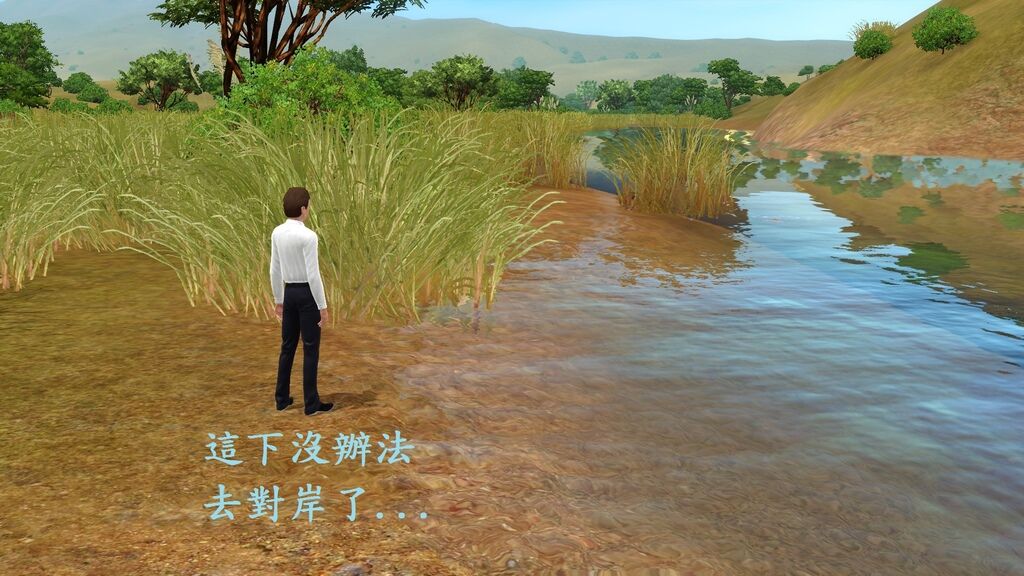 I can't go to the other side now...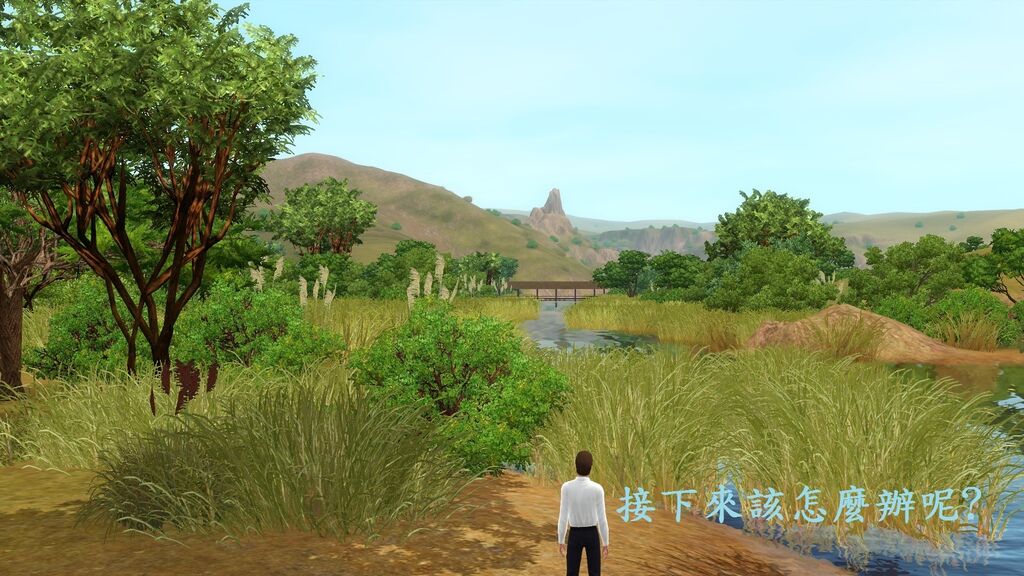 What should I do then?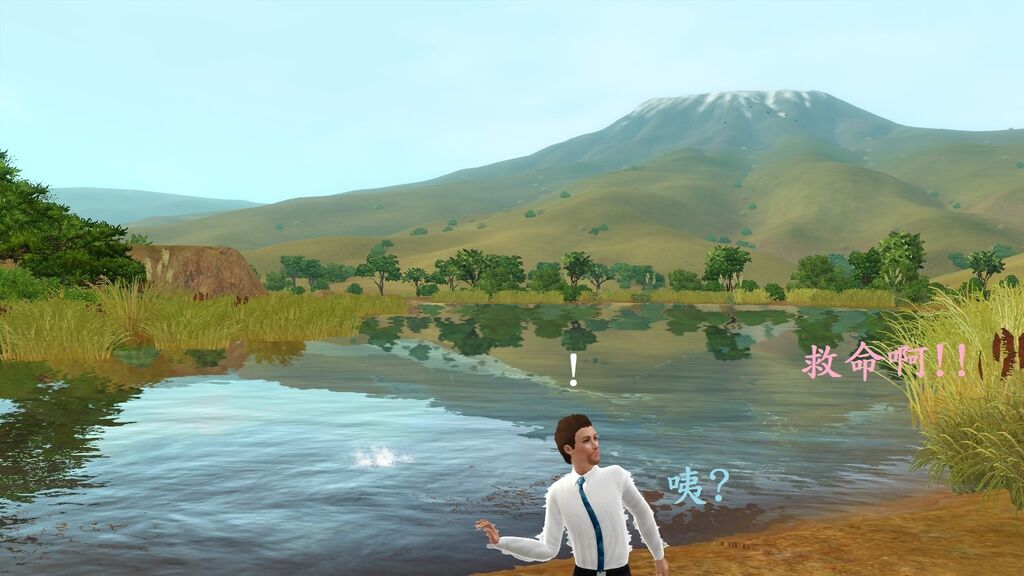 ??? : Help!!
Yeah?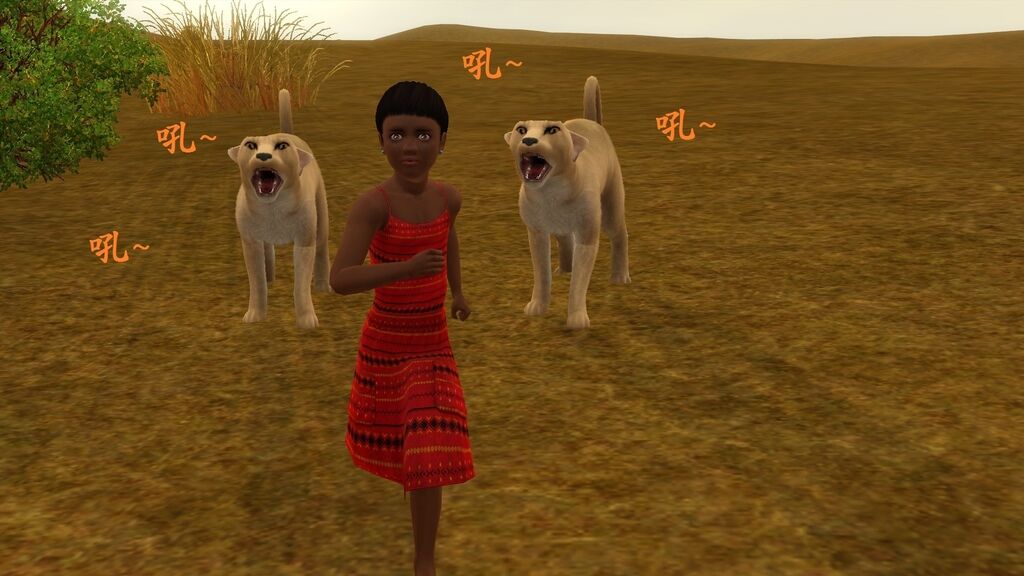 *grow *grow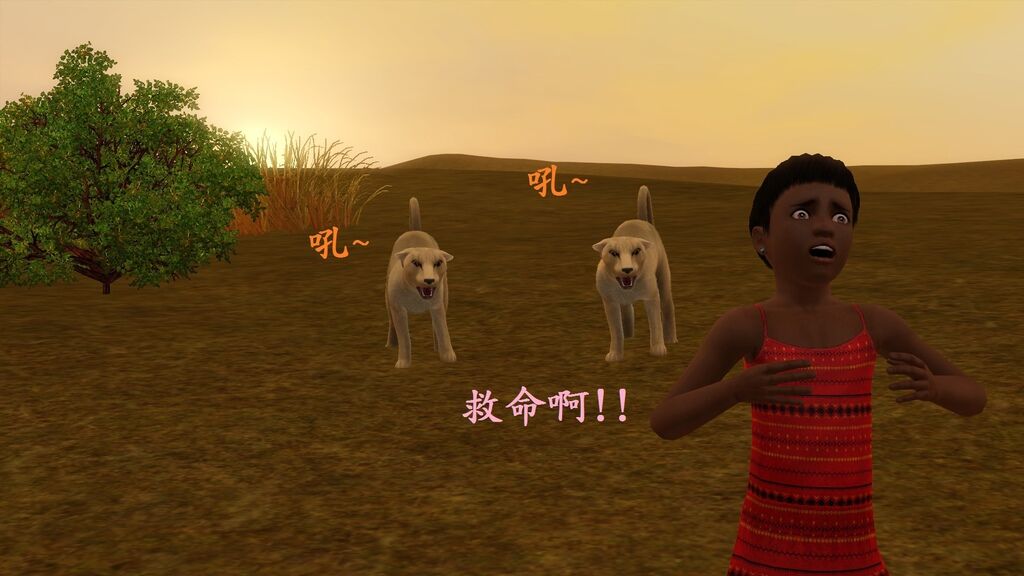 *grow grow
Help!!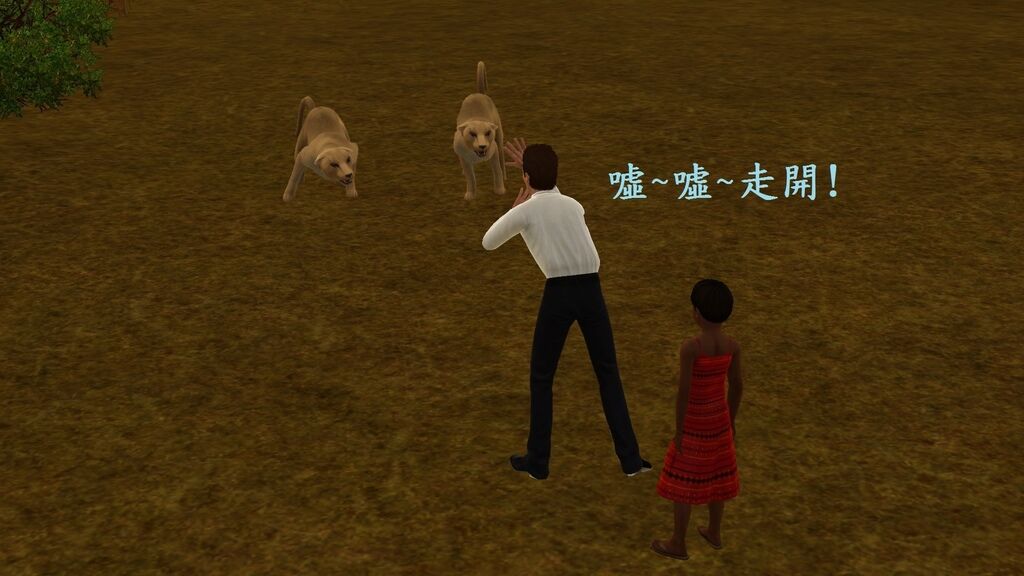 Shhh.... go away!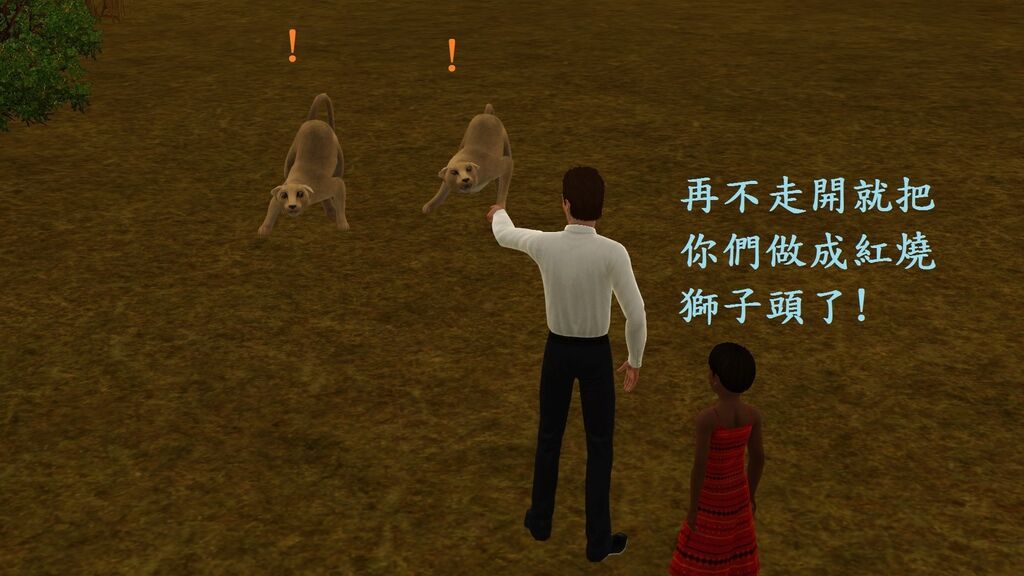 Else I will cook both of you!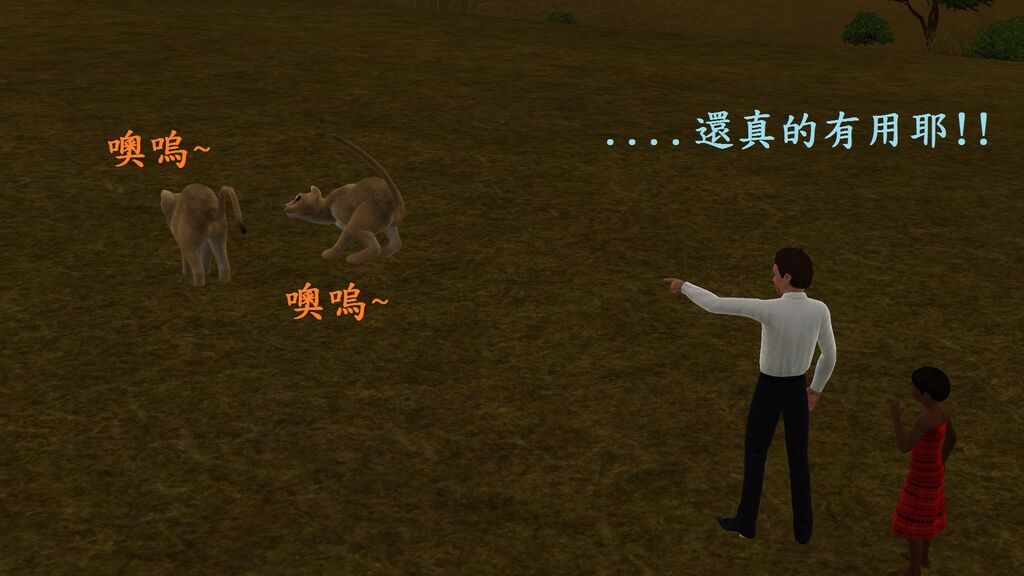 *Aw *Aw
Well.... it's work?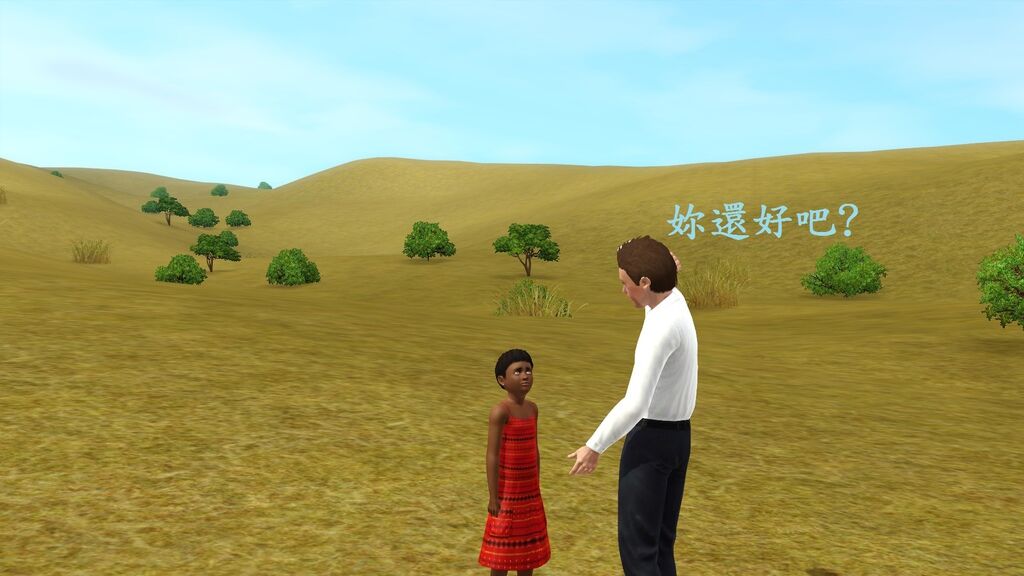 Are you ok?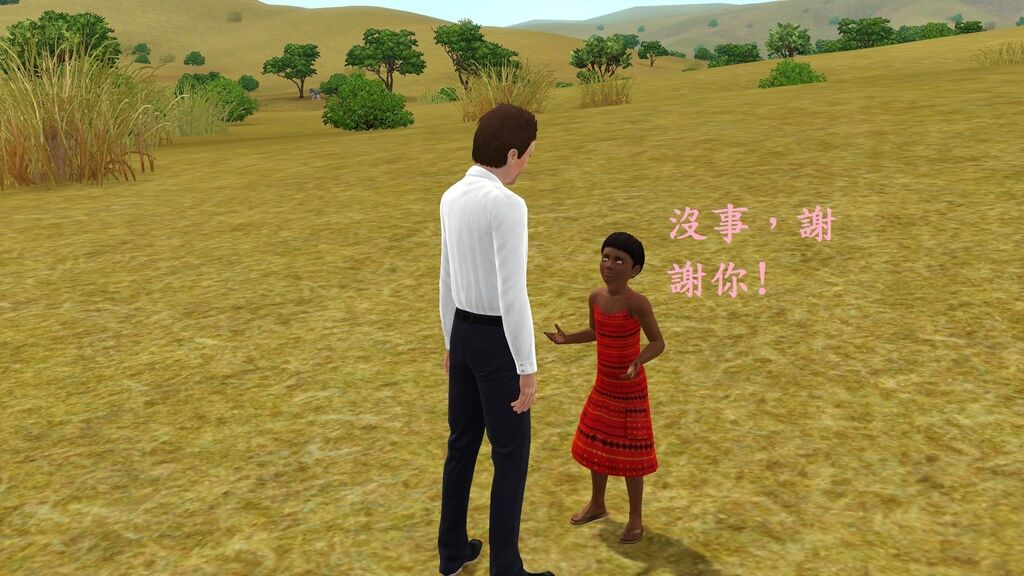 I'm good, thank you!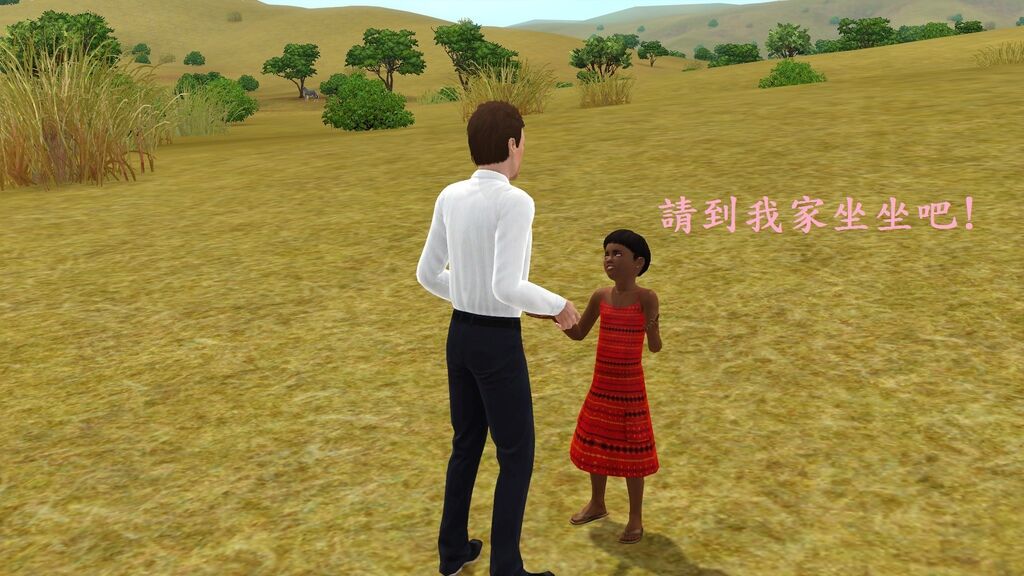 Please come to visit my home!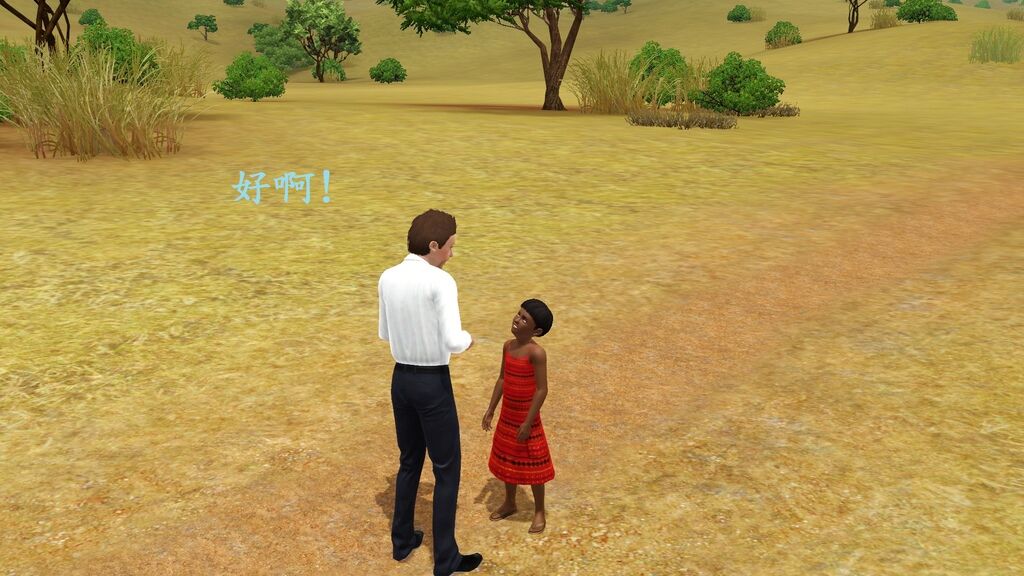 Sure!
Follow me!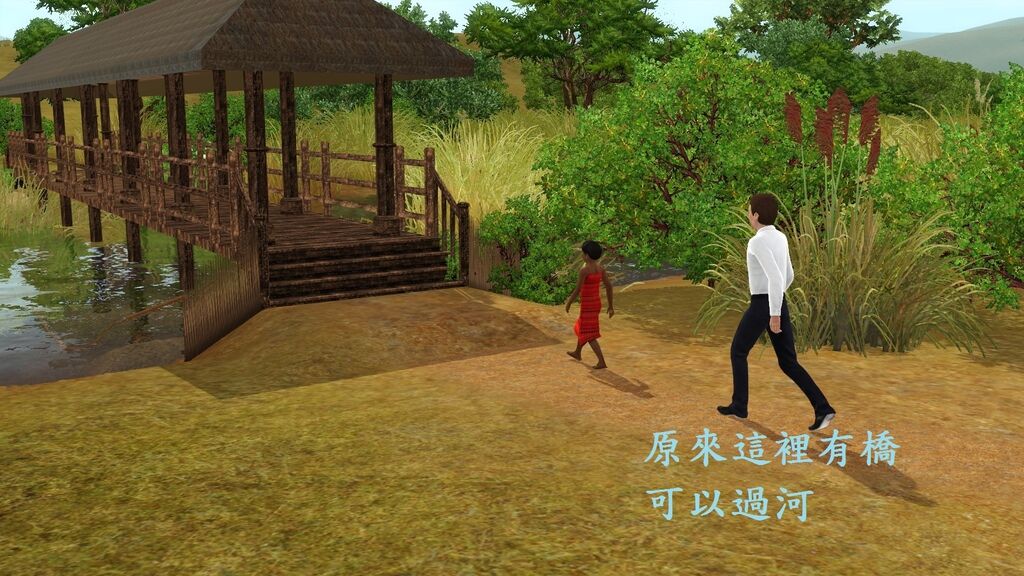 So... there is a brige here!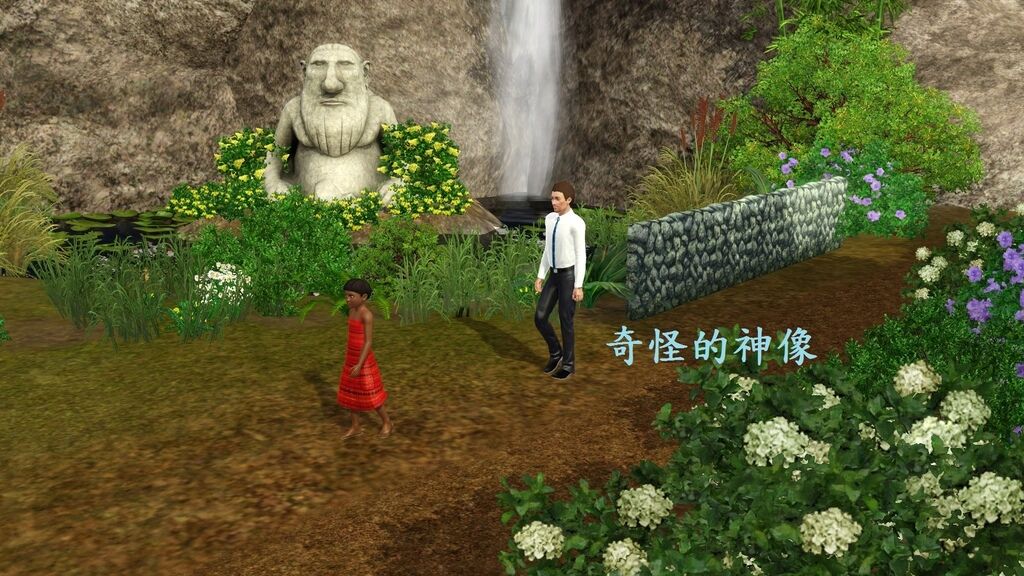 What a strange statue.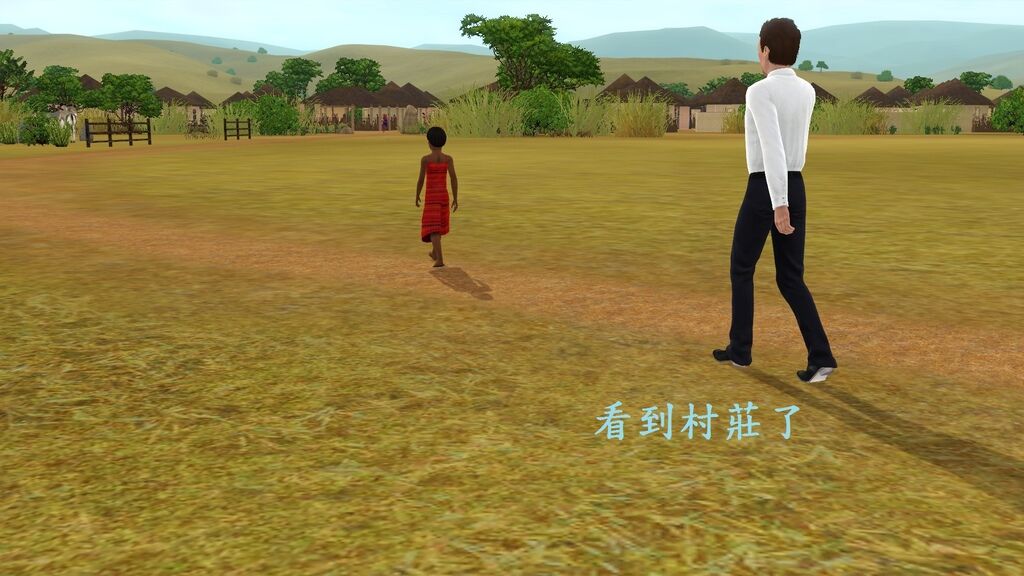 Here I am, the village.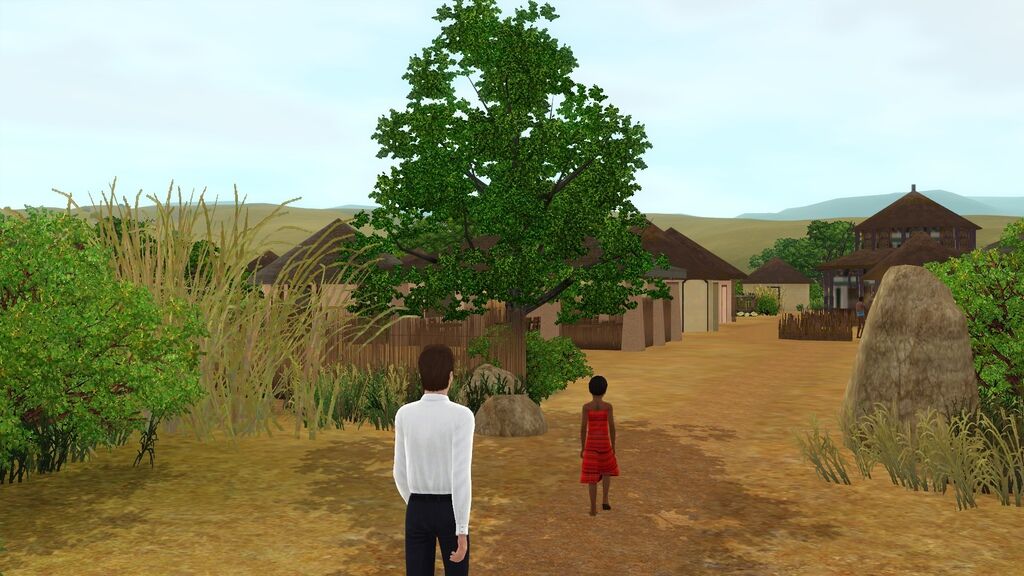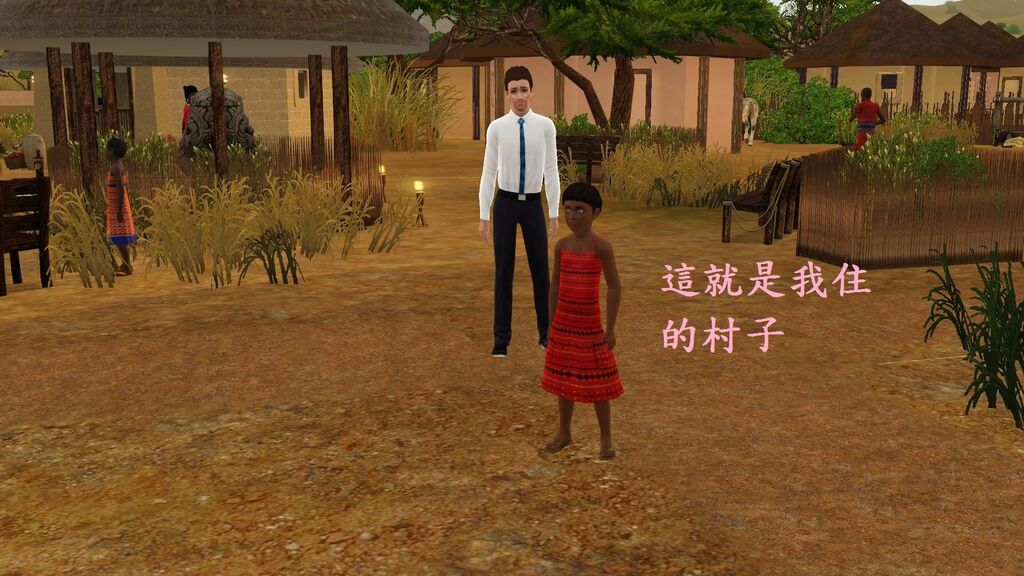 This is my village.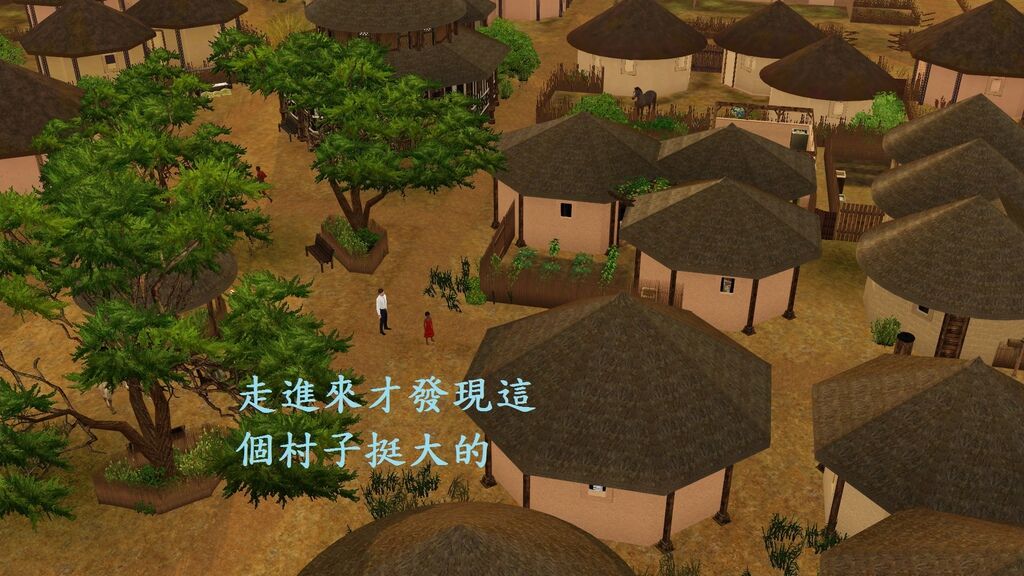 I see.... it is a big village.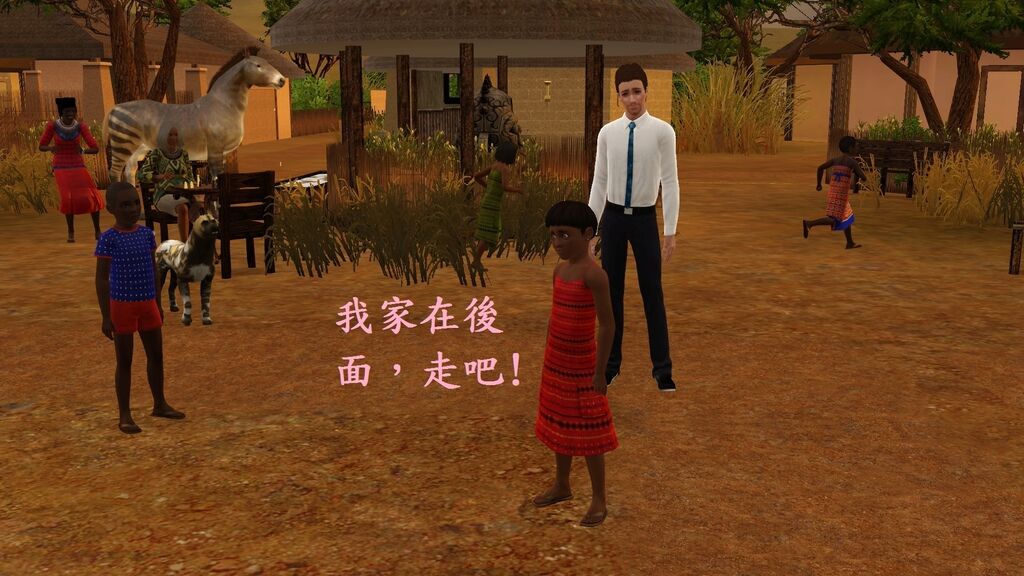 Let's go to my home!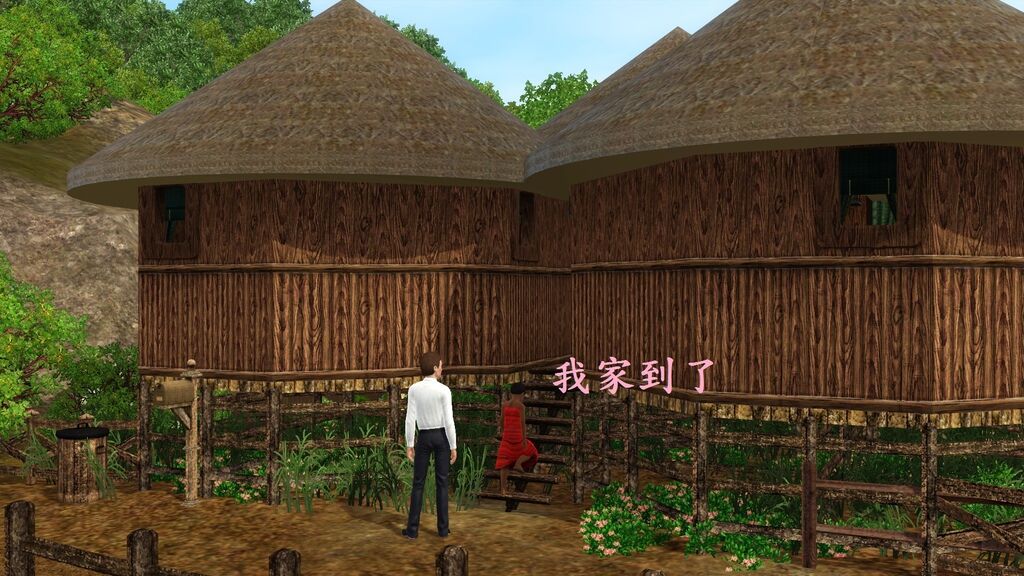 Here we are!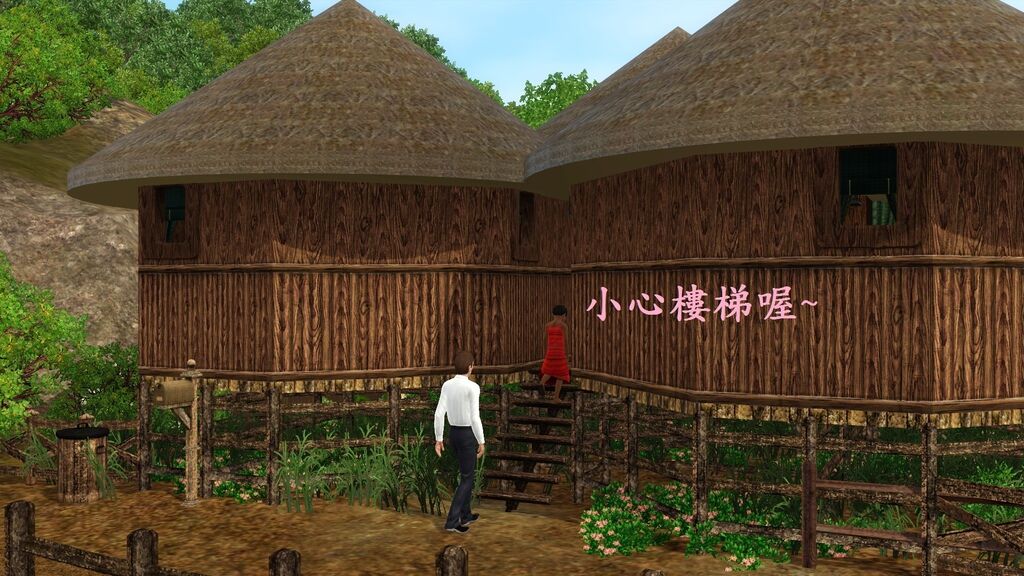 Come in!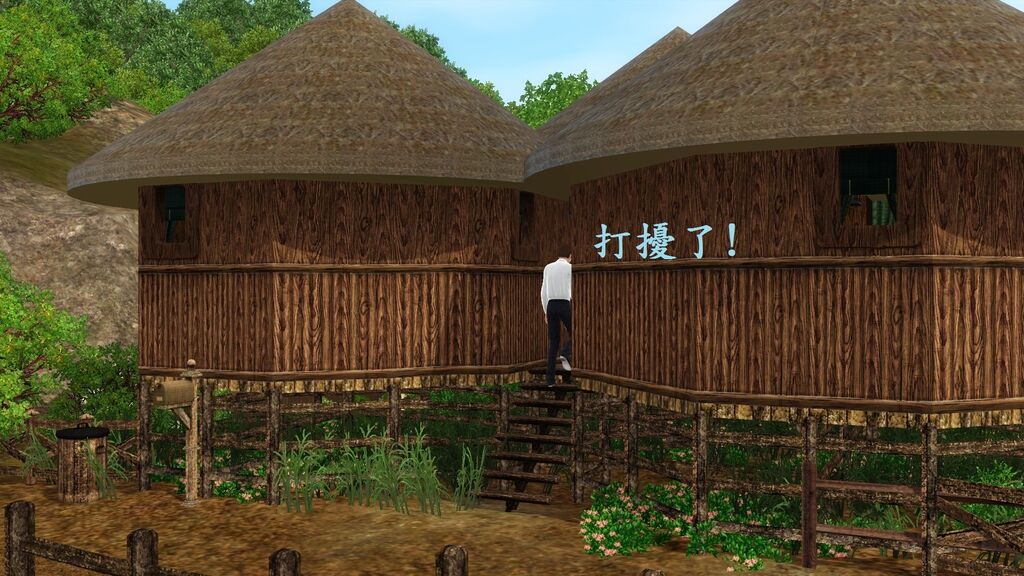 Very well!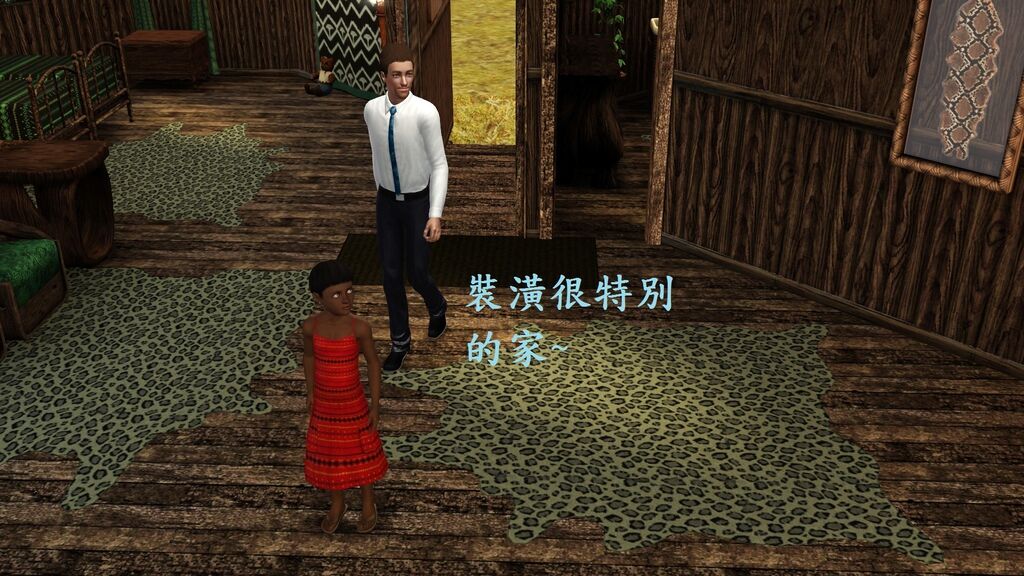 This is a very specil hut...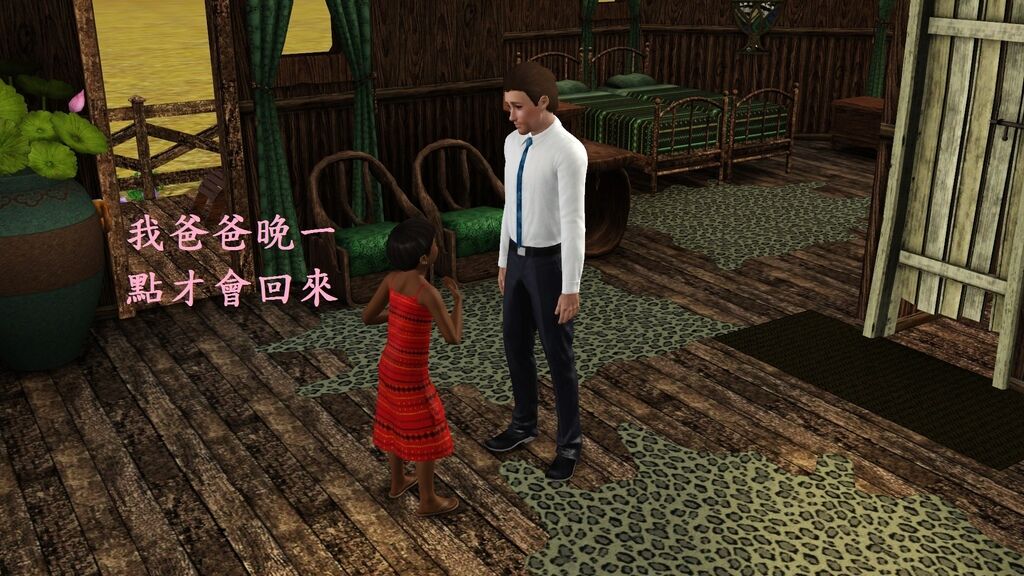 My daddy will come home later.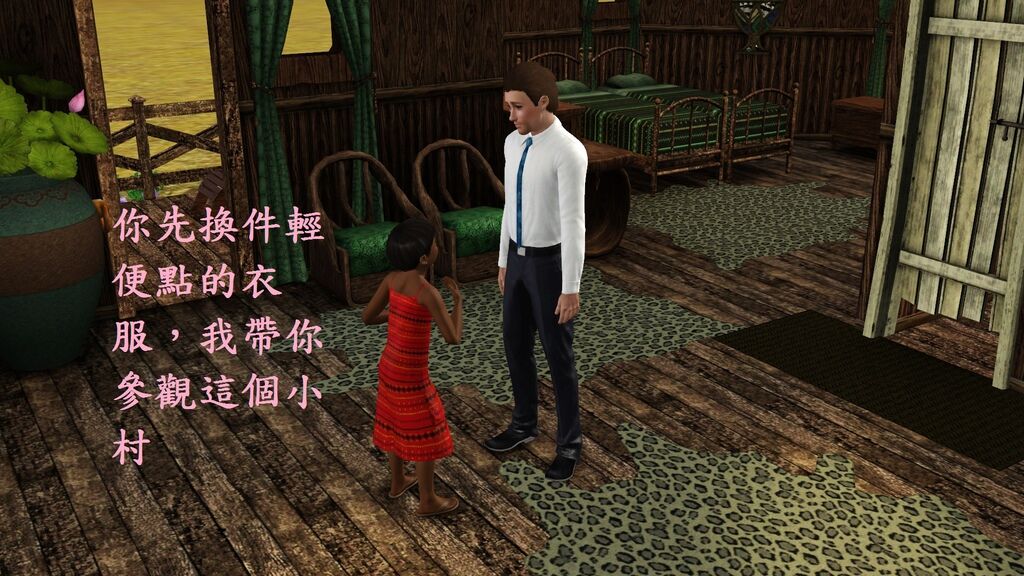 Would you like change your clothes? You can visit the village then.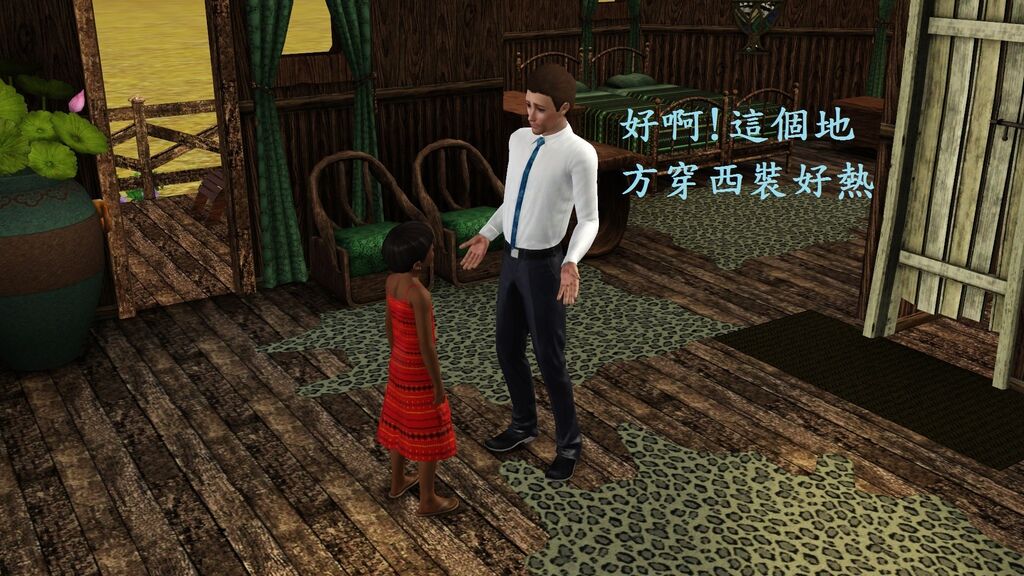 Sure! I feel so hot that wearing the suits.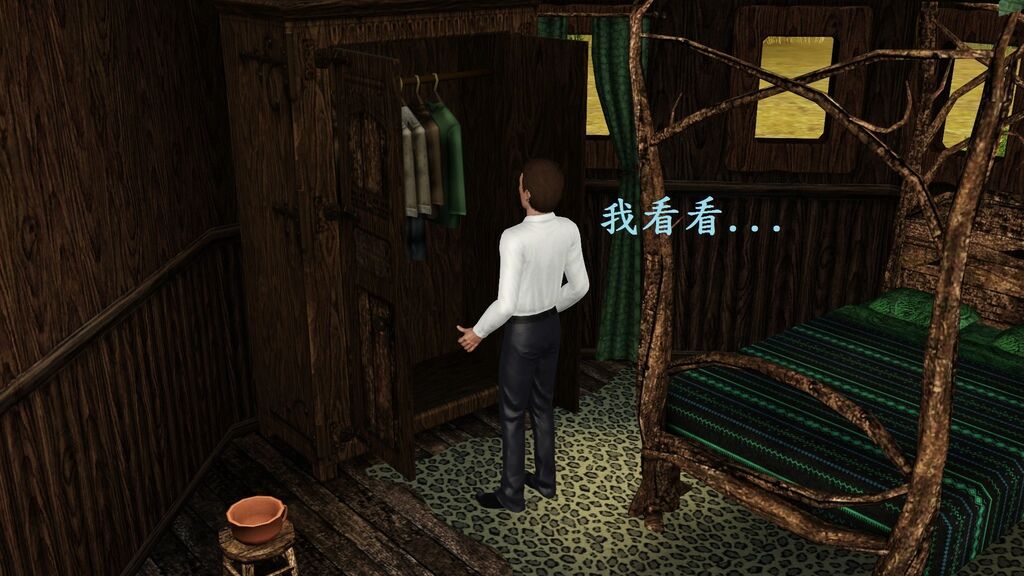 Let me see....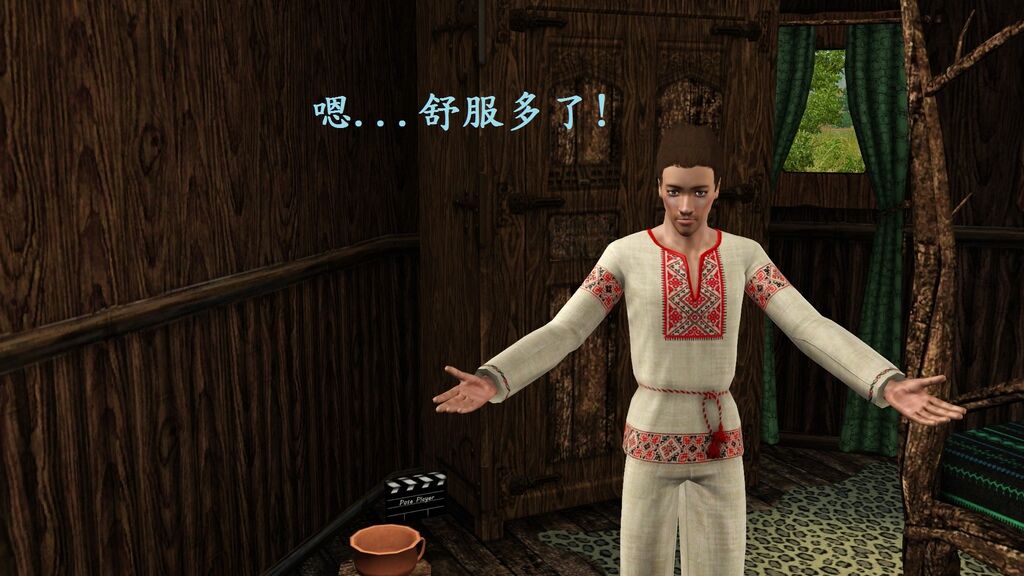 Hmm... I feel more comfortable!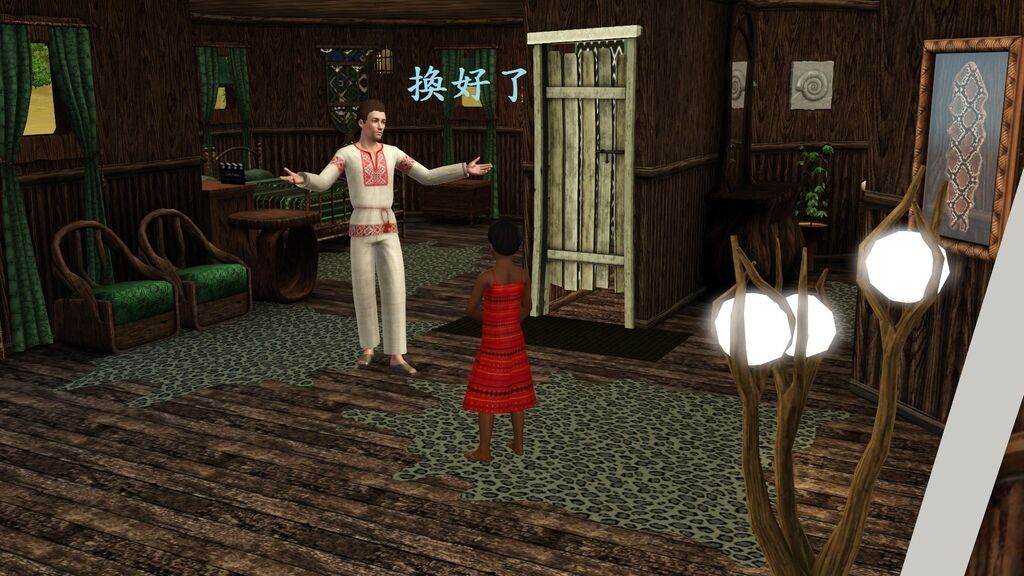 Done.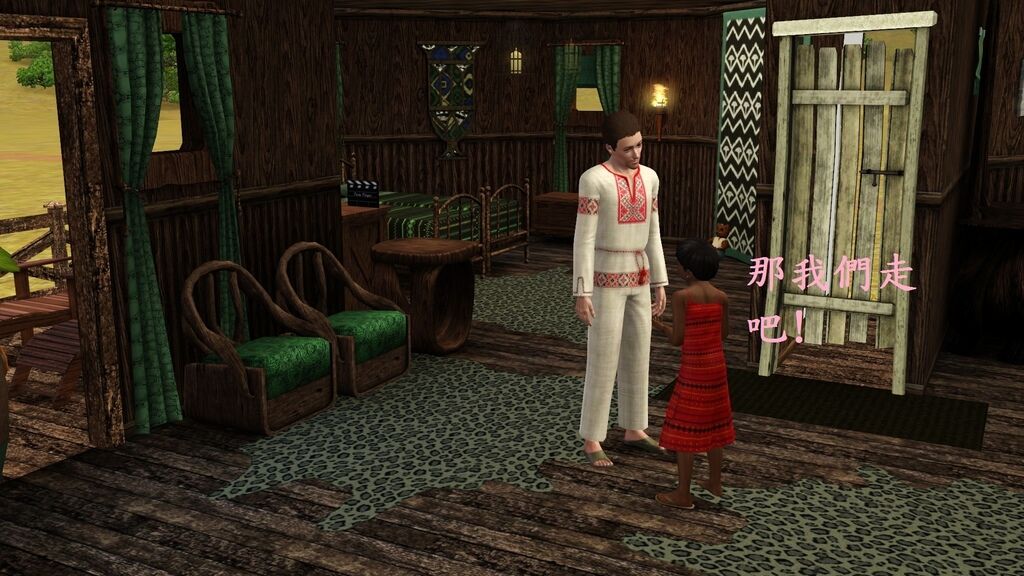 Let's go then!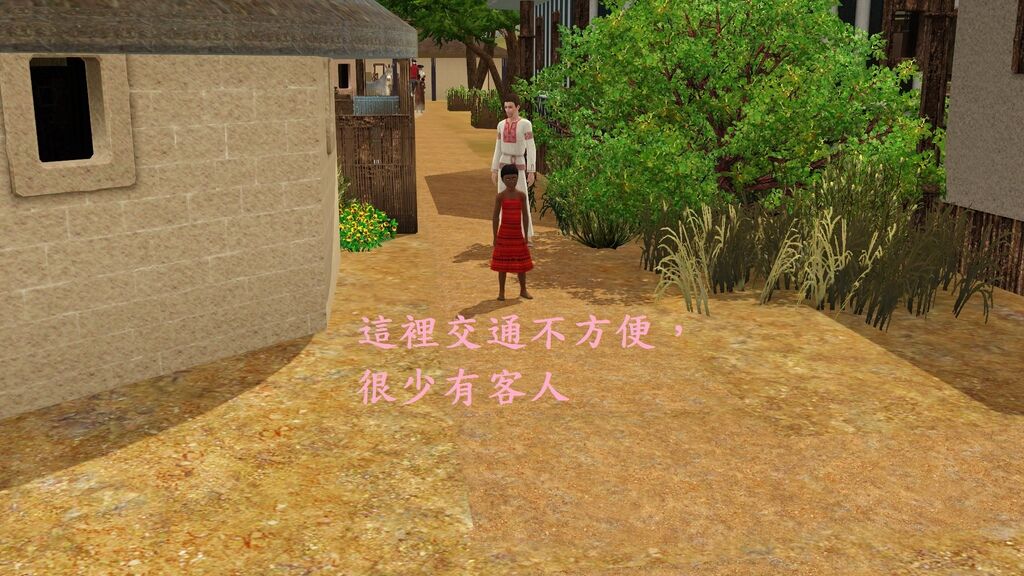 Due to inconvenient traffic, we do not have much guest here.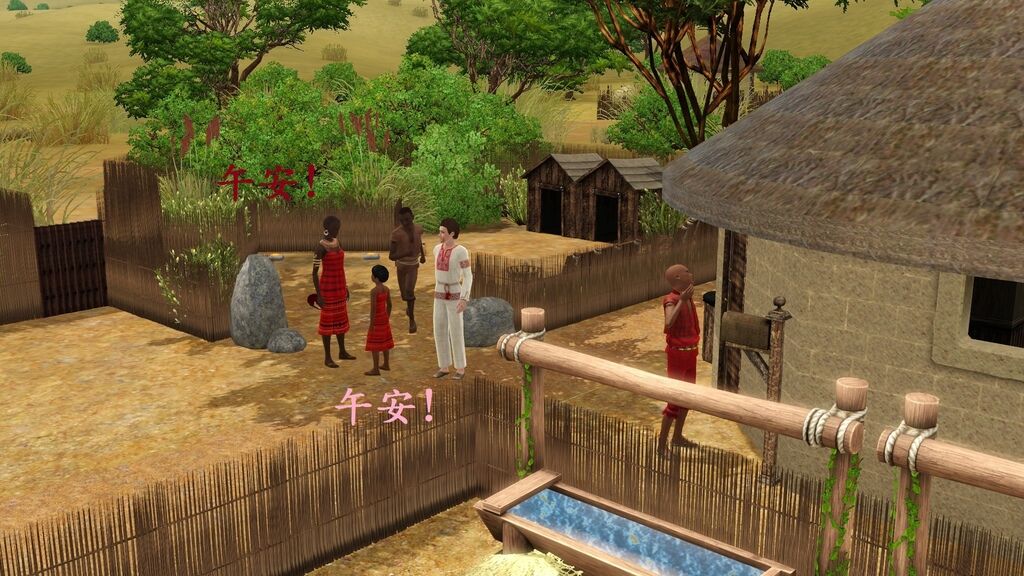 Good afternoon!
Good afternoon!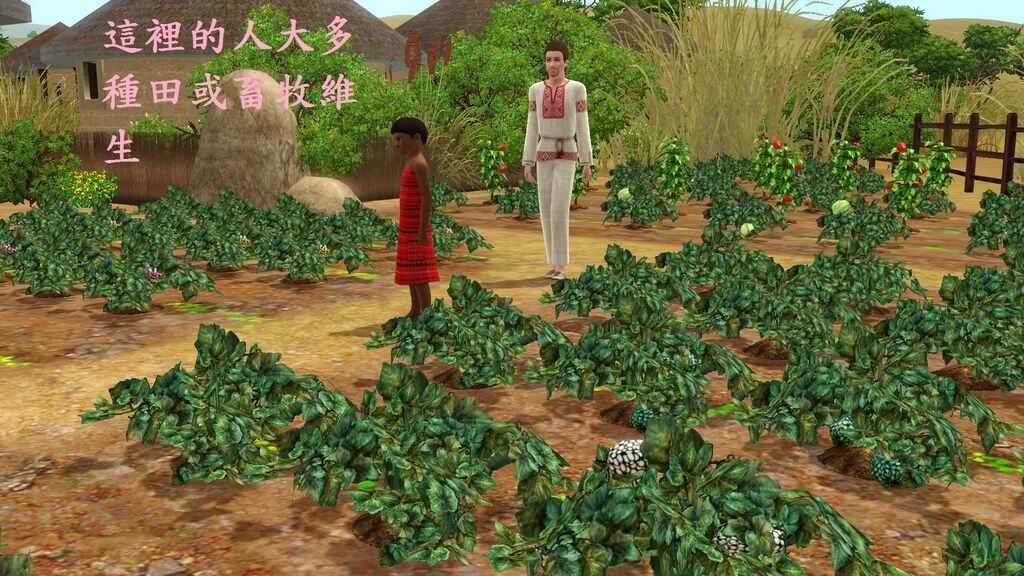 Most of us are farmer.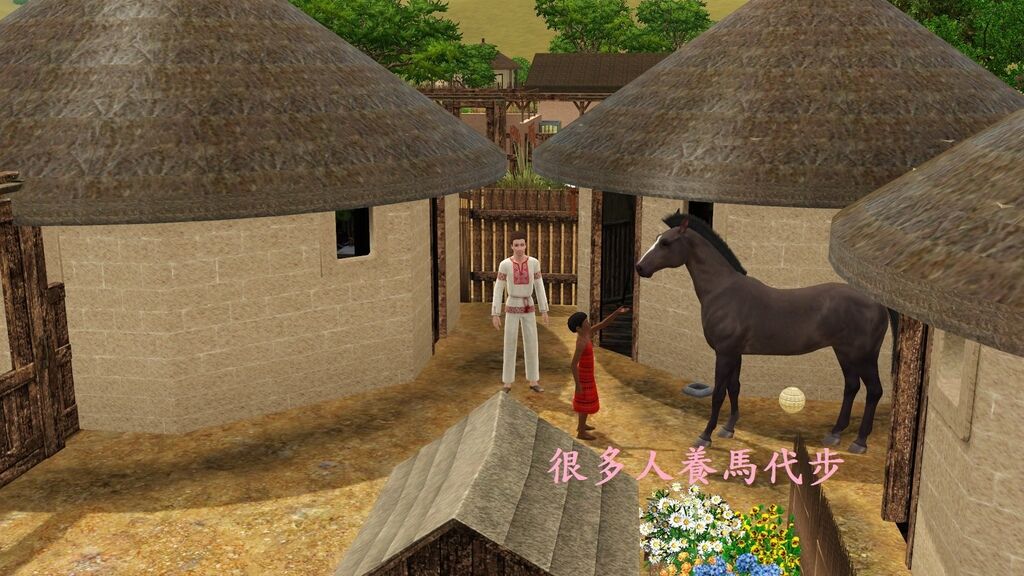 The horse is major transportaion here.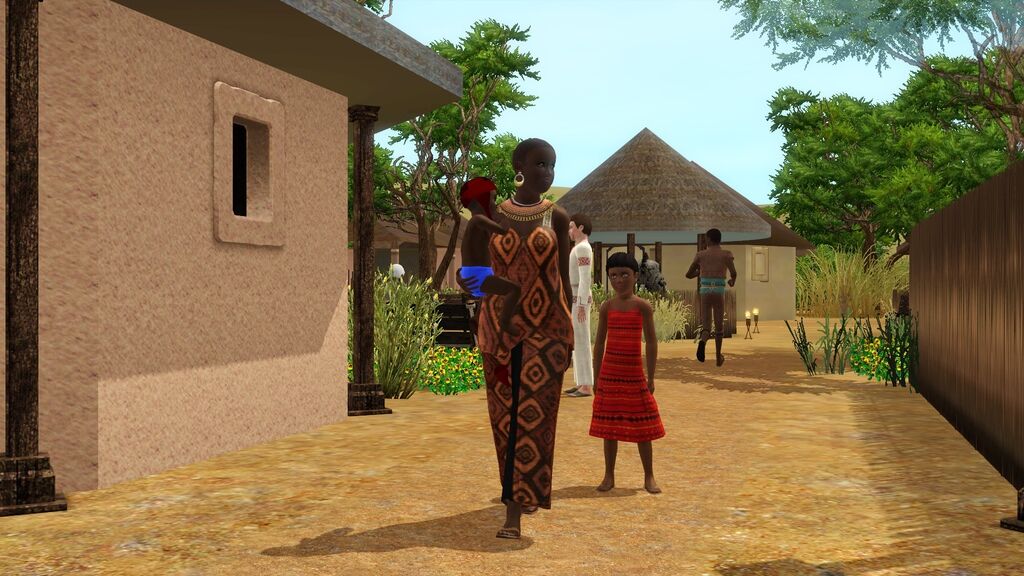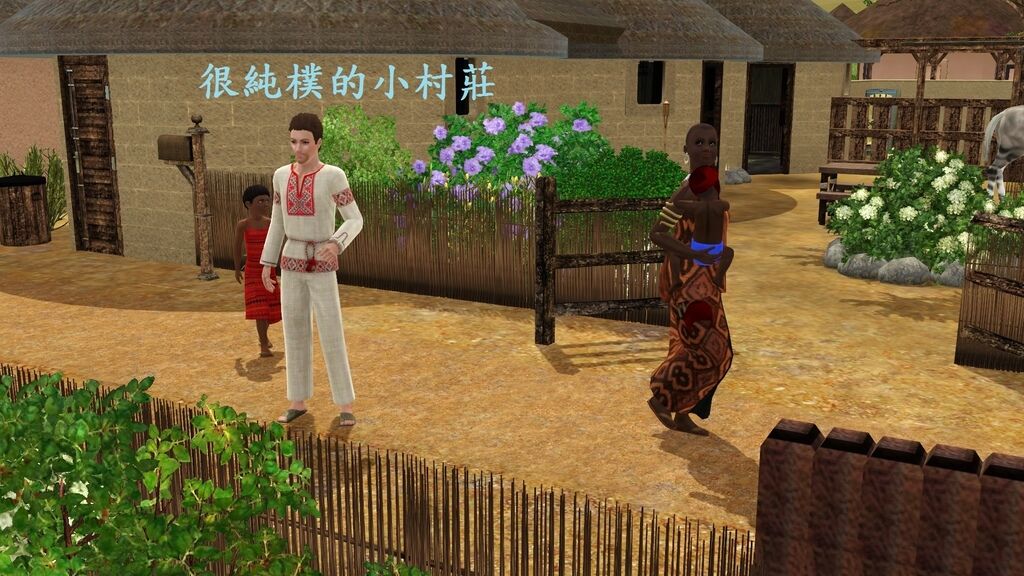 What a simple village!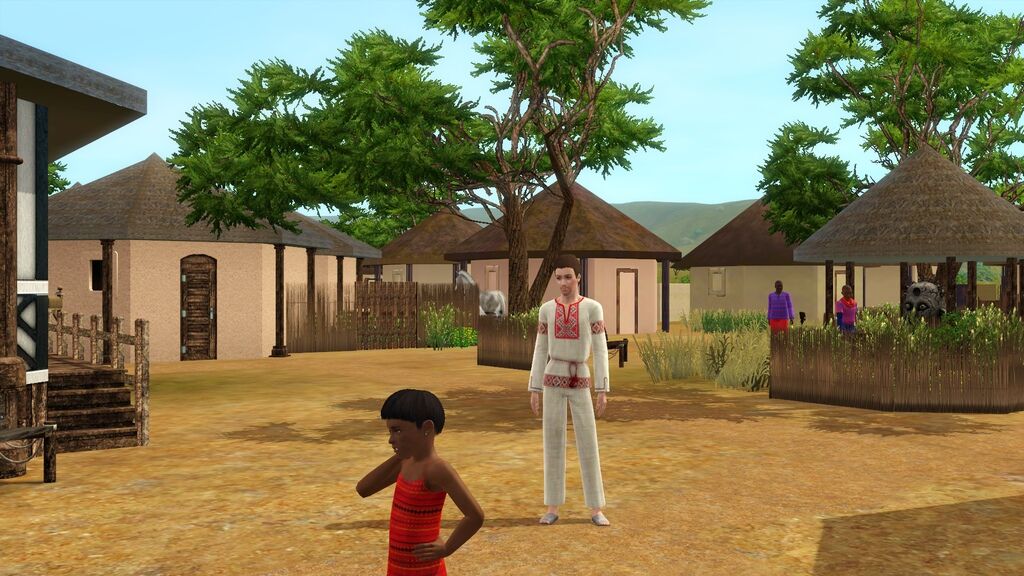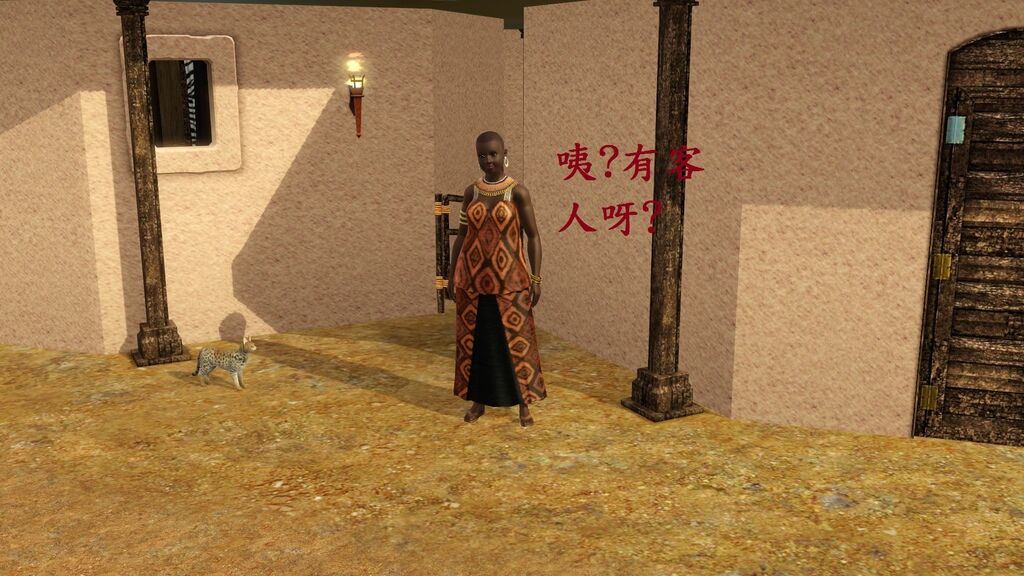 Hello, a outlander?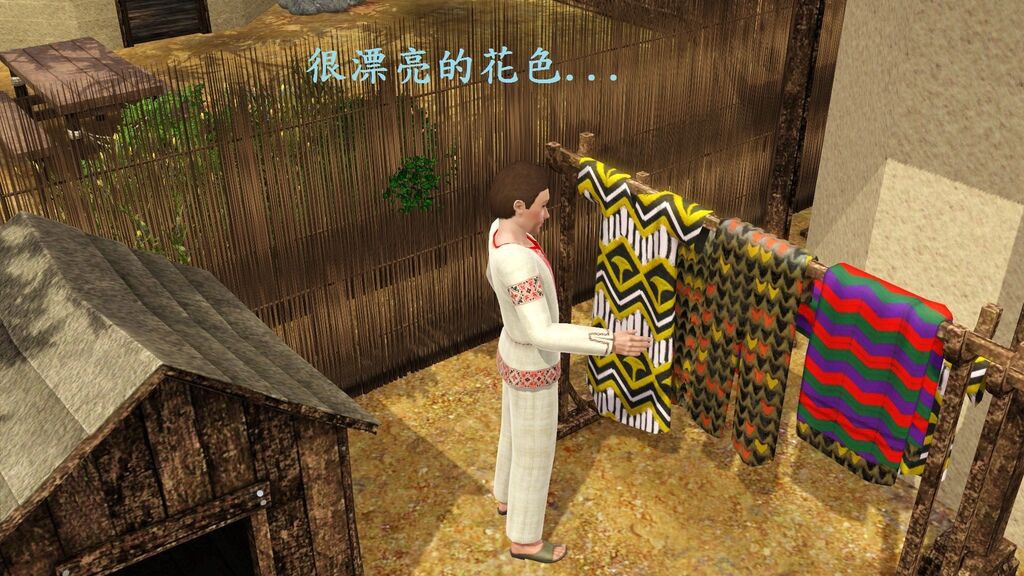 Pretty good looking clothes!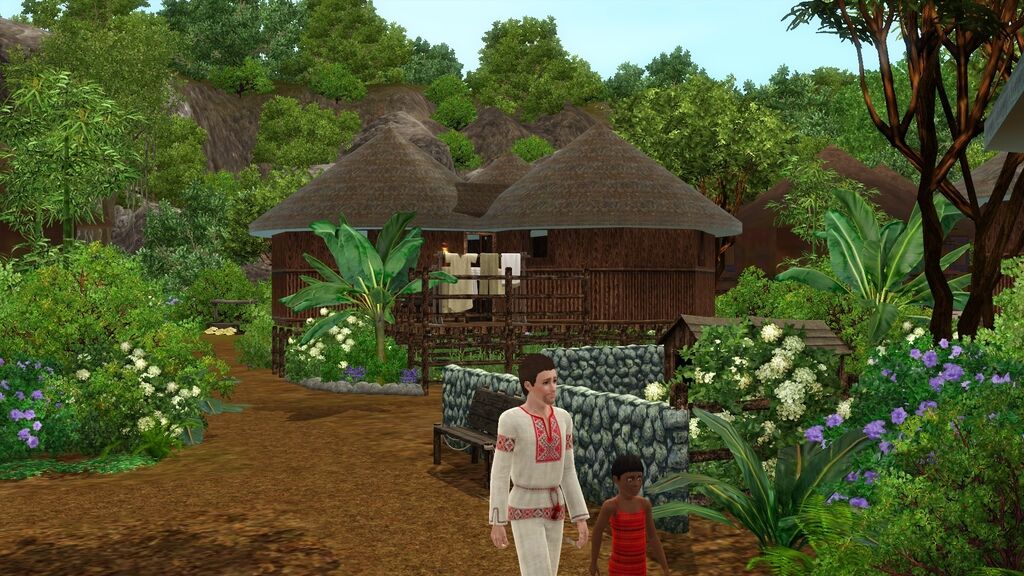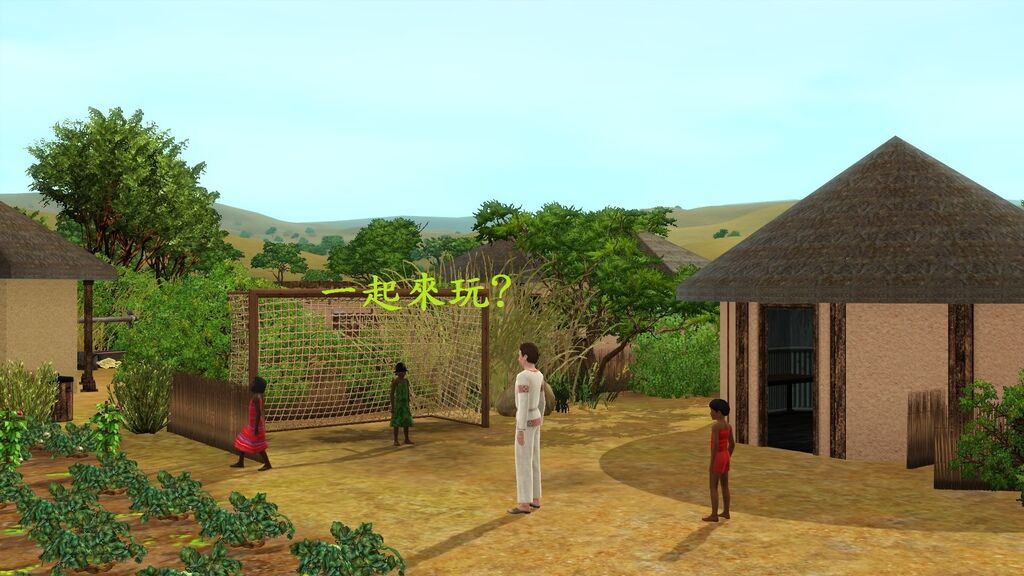 Play with us together?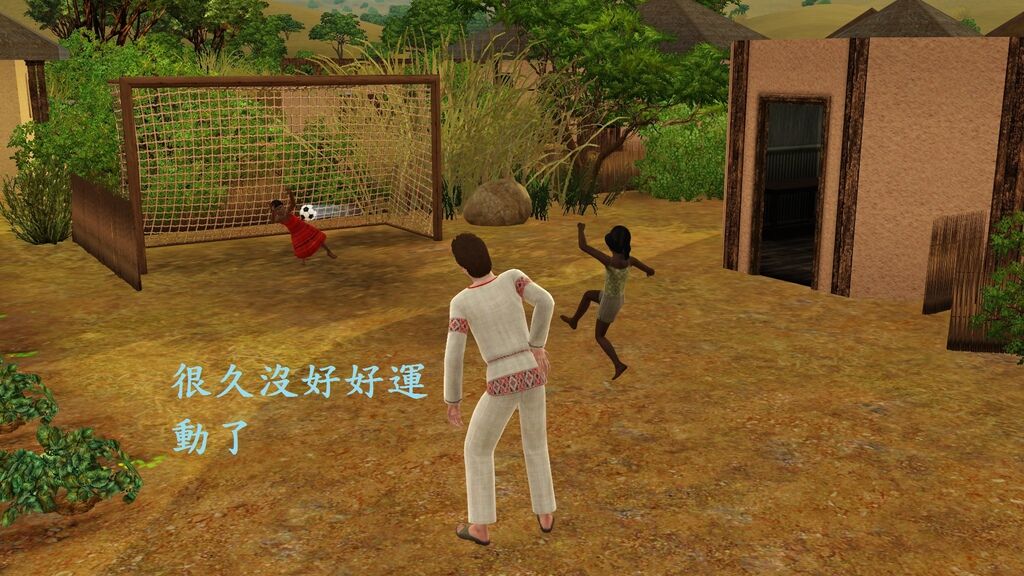 Geee.... I don't have exersise for a long time!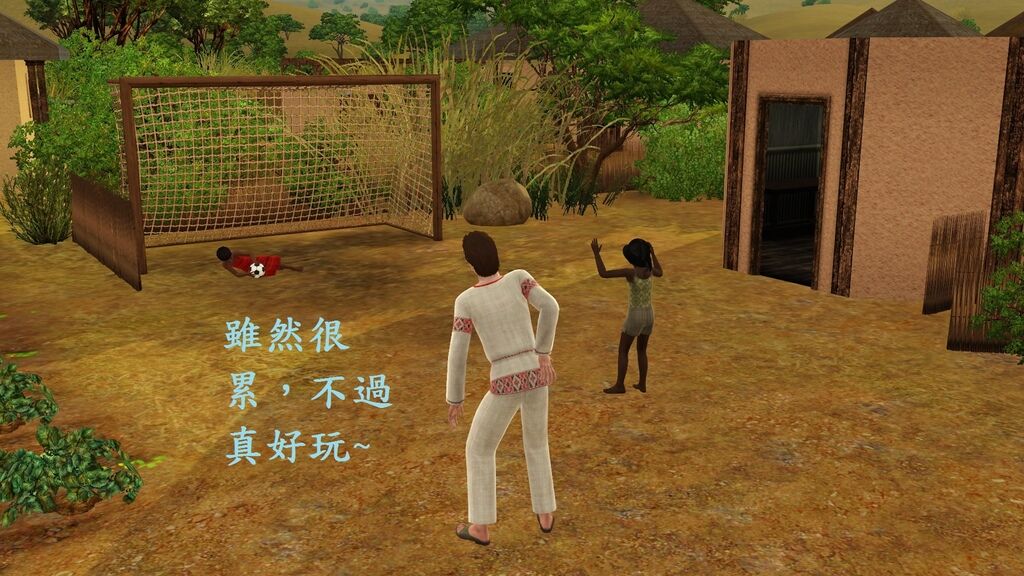 But it is so interesting!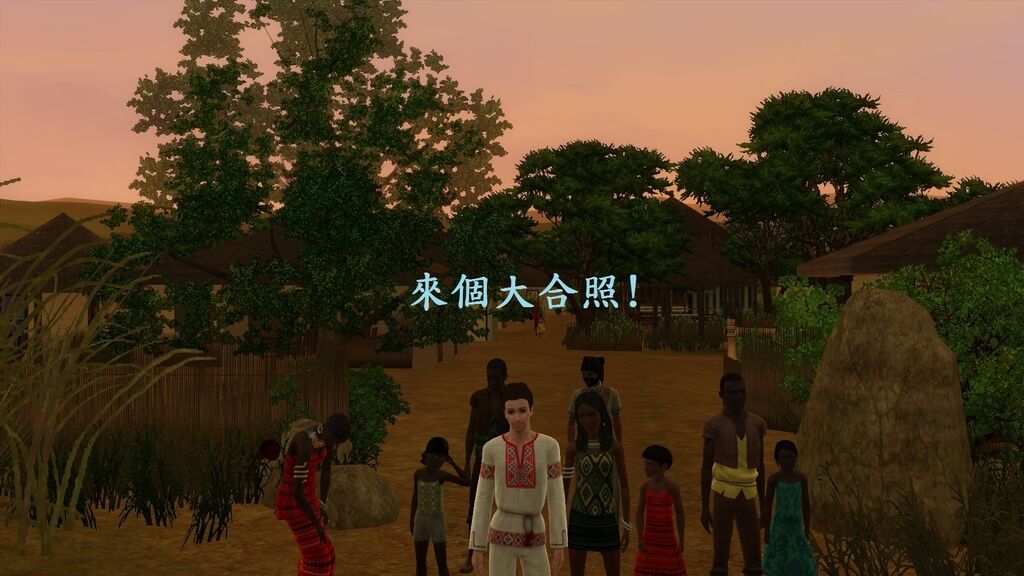 Let's take a photo!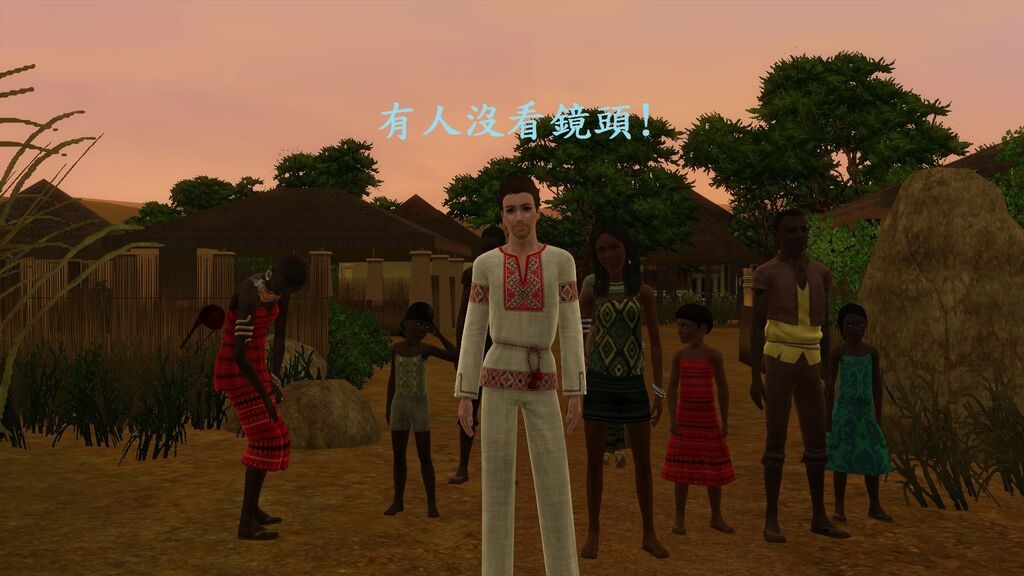 Cheer!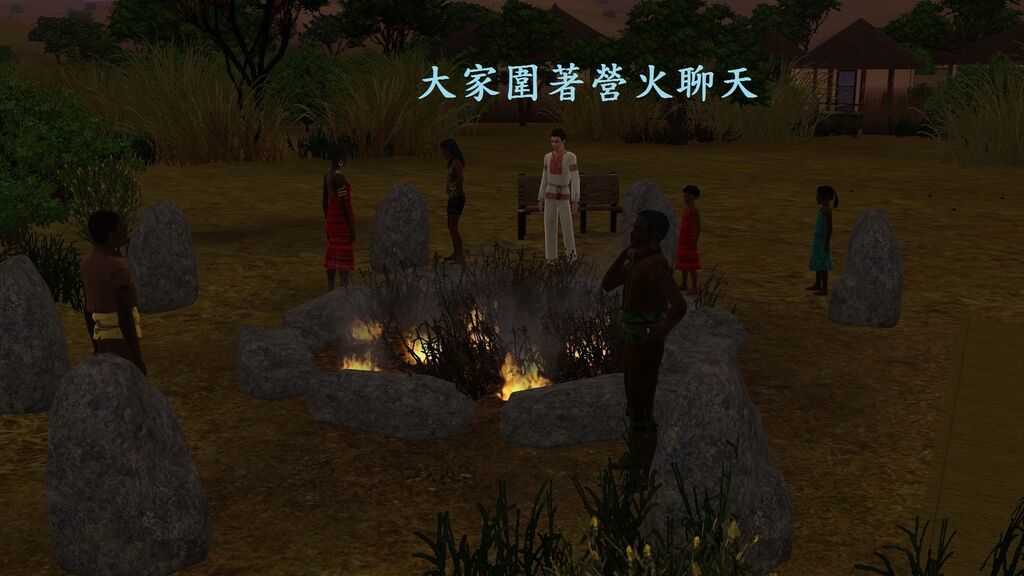 We chat around the campfire.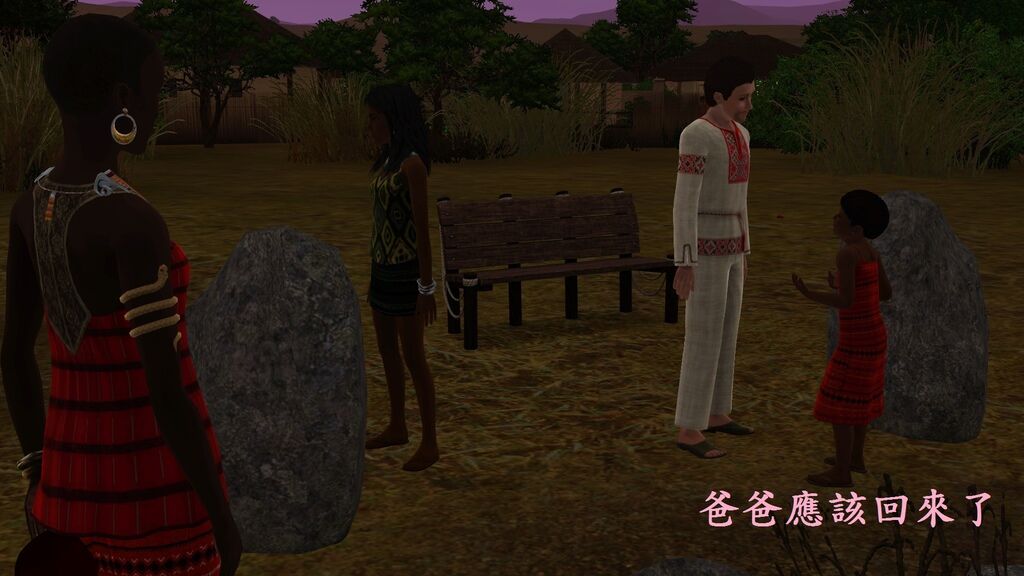 Daddy should be home now.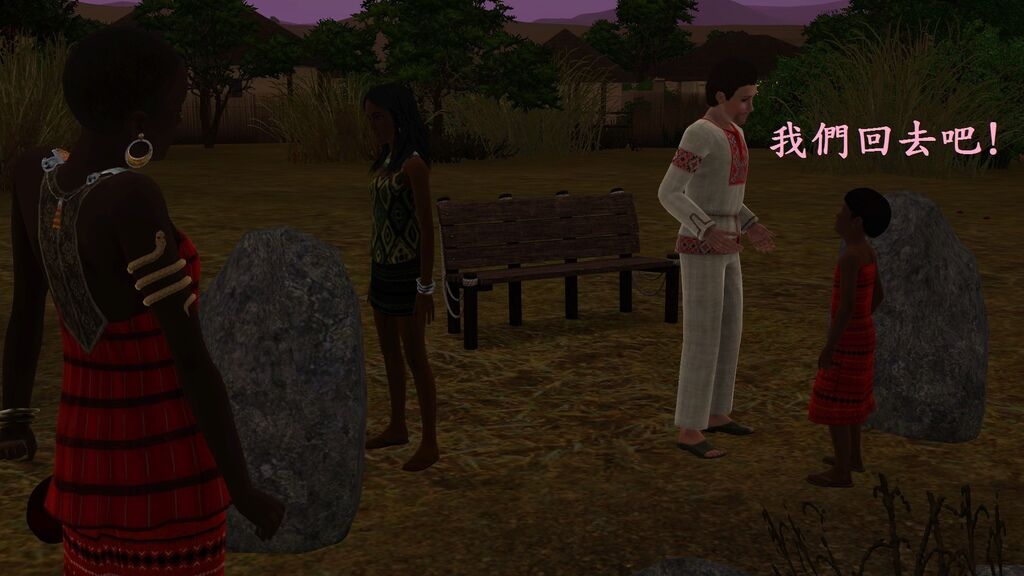 Let's go back to home!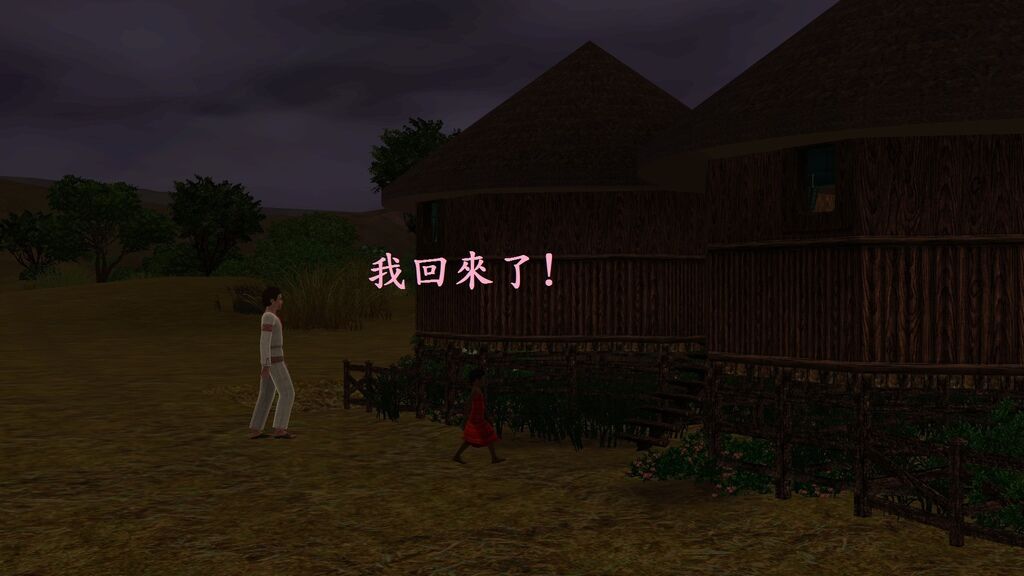 I'm back!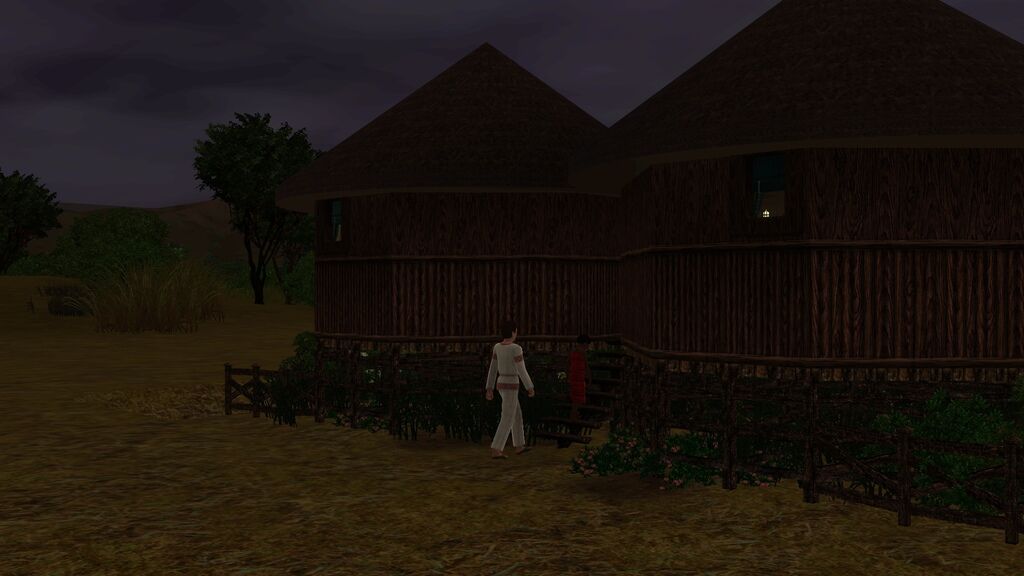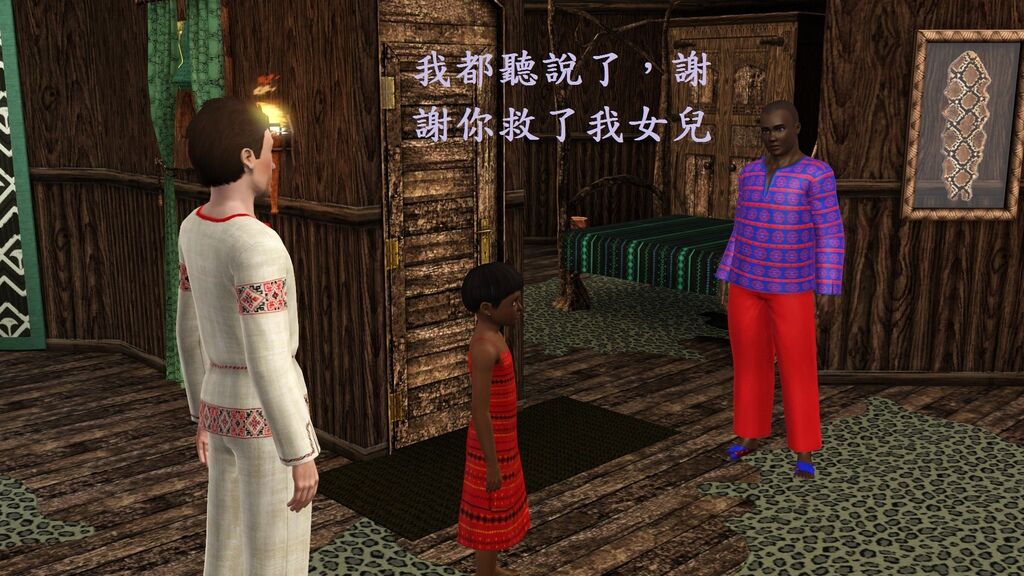 I've hear that you rescuse my daughter.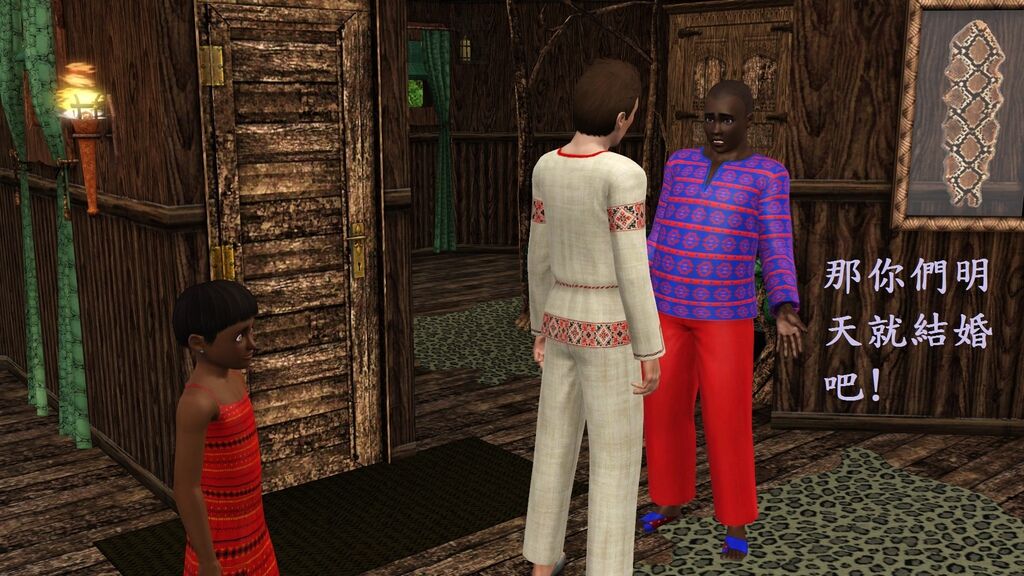 I allow you get marry tomorrow!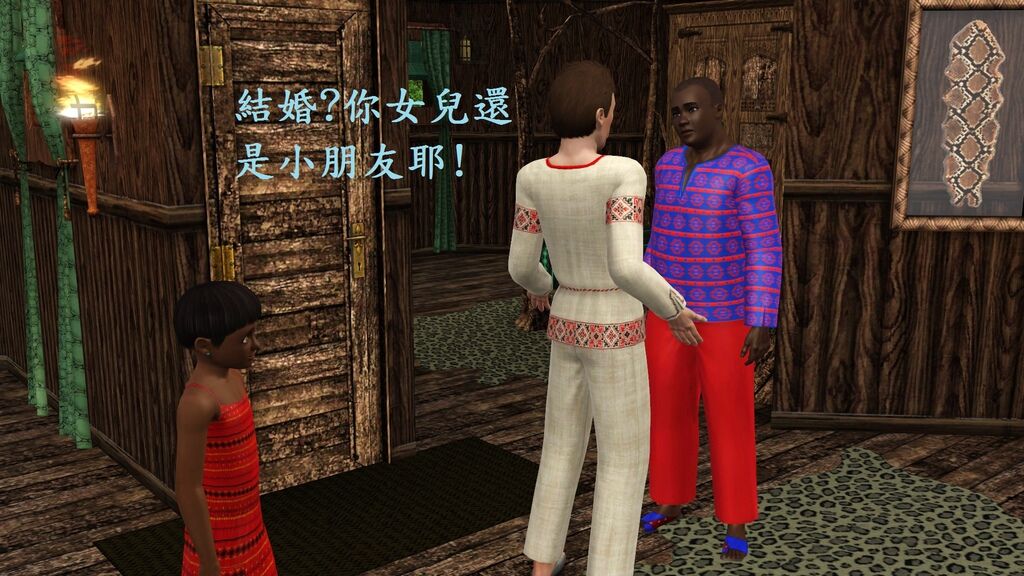 Marry? Your daughter is only a child!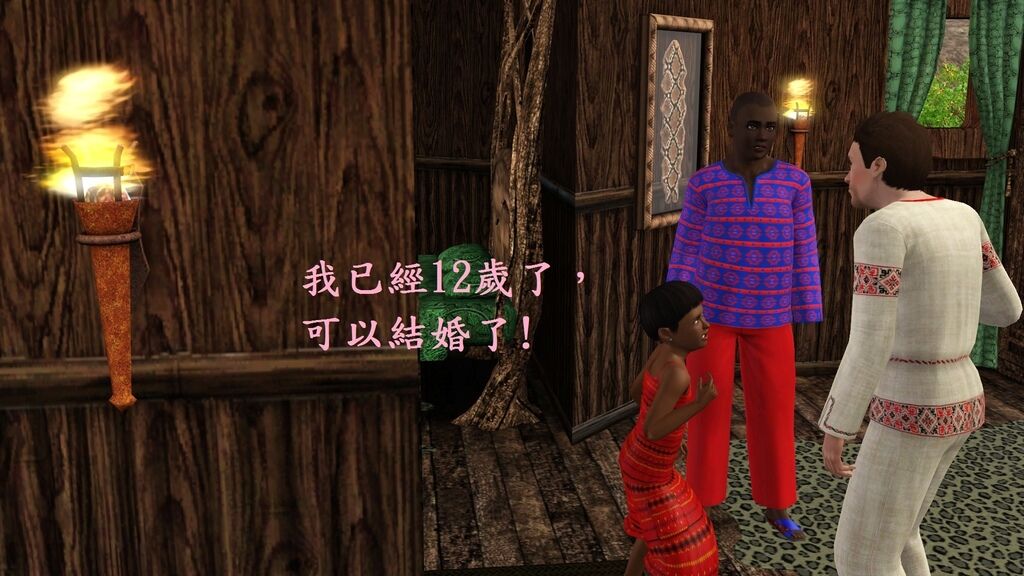 I'm 12 years old. I am able to get marry!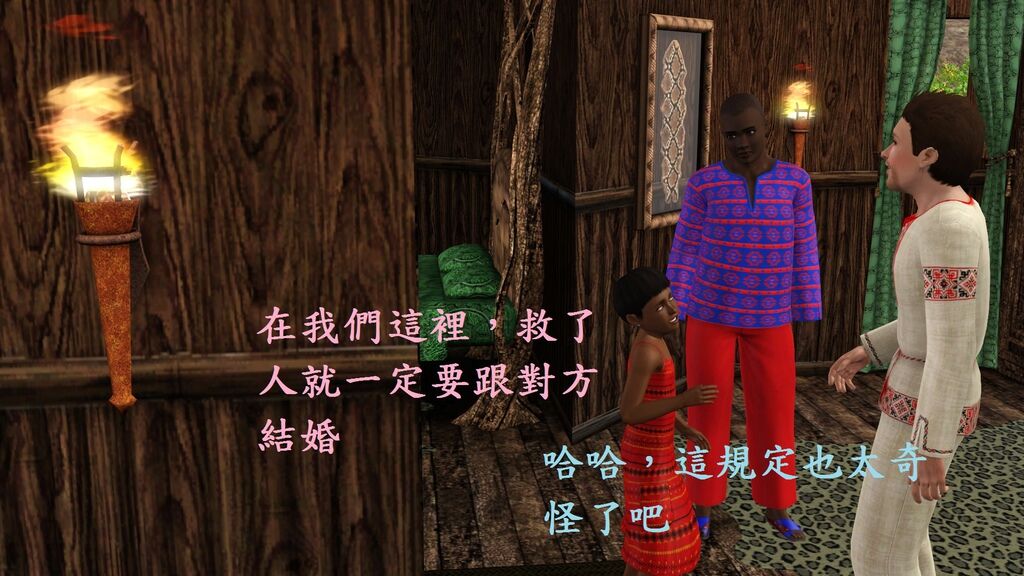 In this play, if you rescuse someone, you should get marry then.
Hahaha.... What a ridiculous!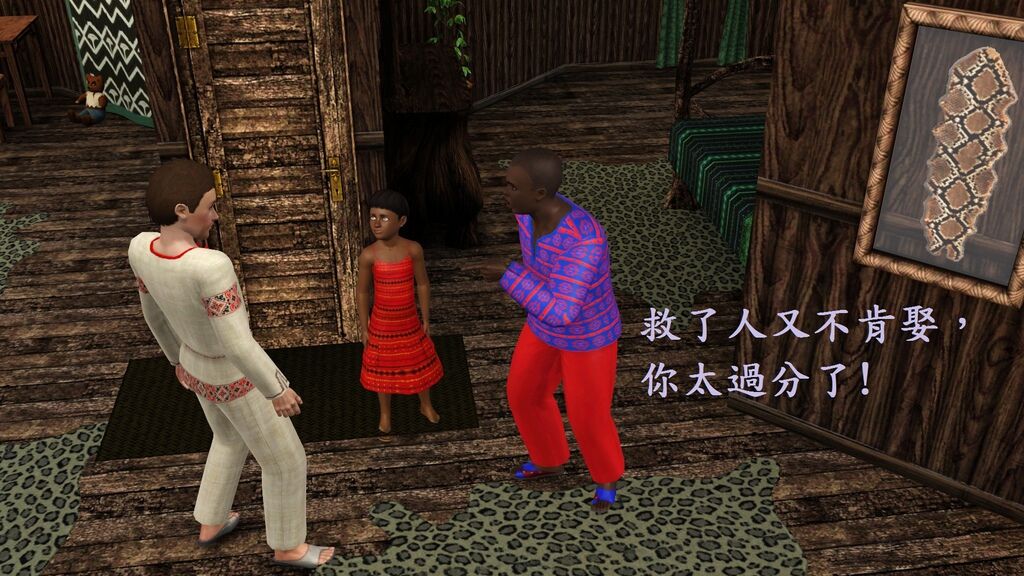 Don't over do it! You can't just rescuse her without marry her!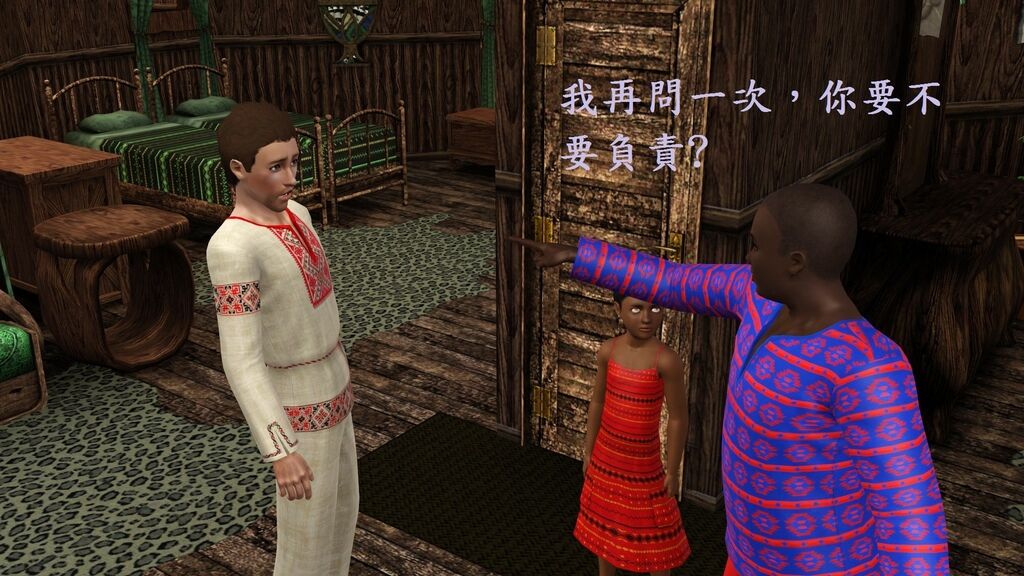 I ask you one more time, will you be responsible?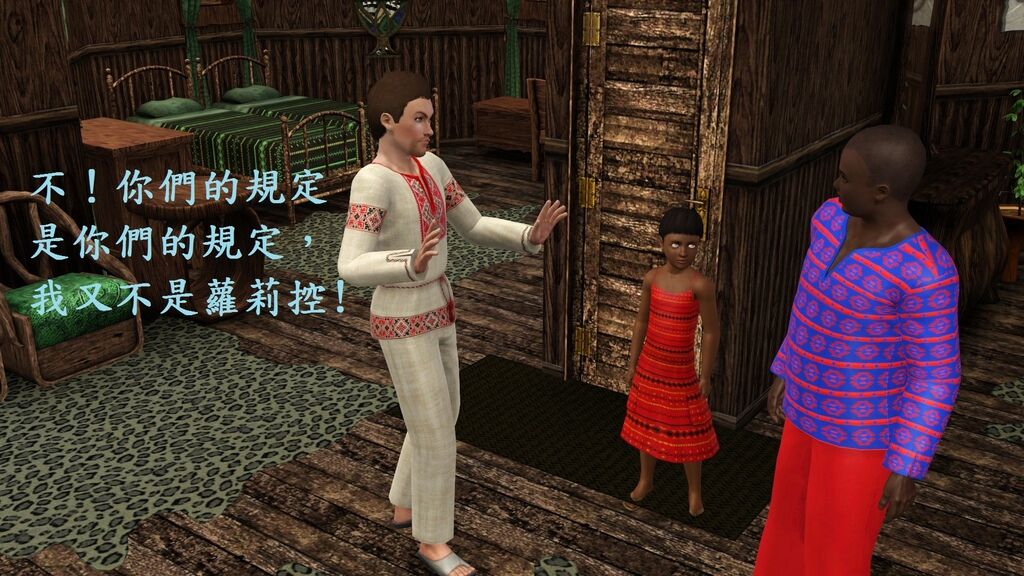 No, that is your rule, not mine! I won't marry a child.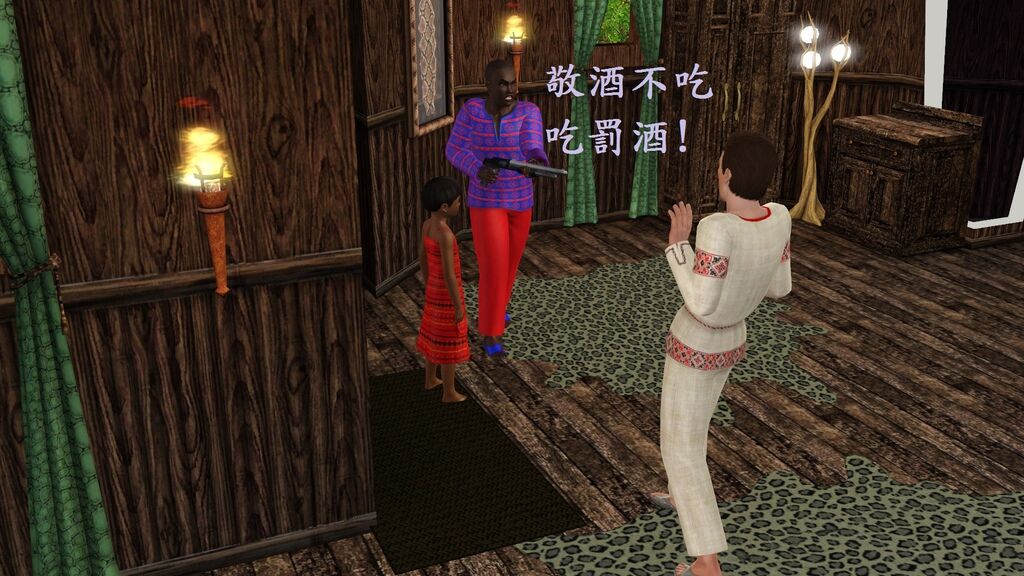 We can do this the easy way or we can do this the hard way.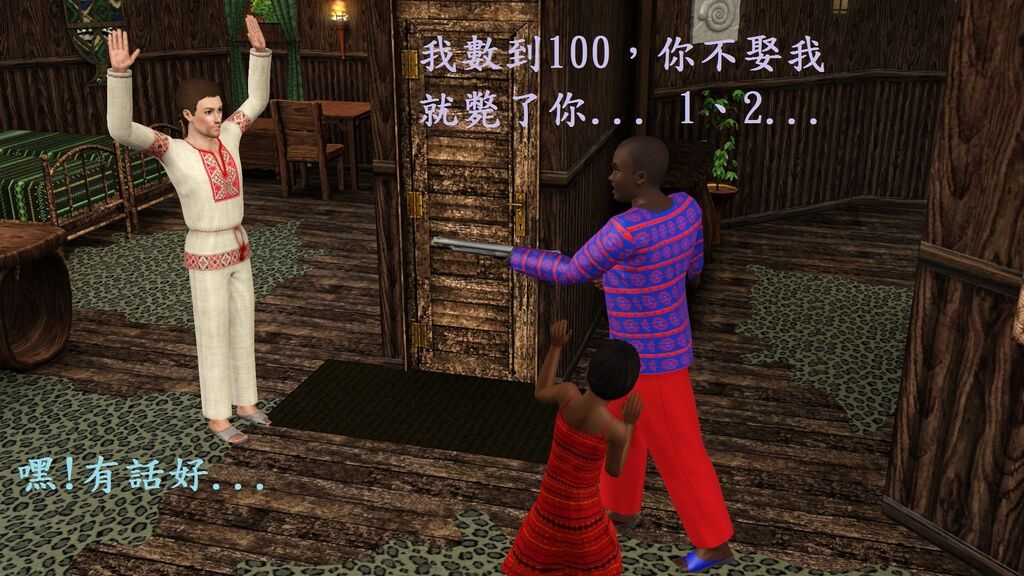 Marry or die, I am counting to 100, make you choose then! 1... 2...
Hey, man, easy...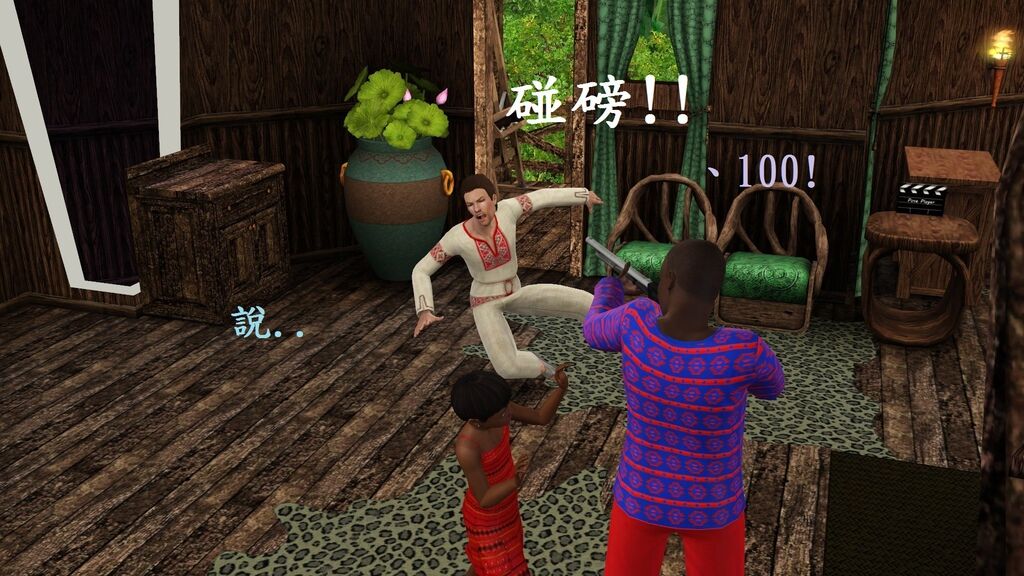 *Bang!
100!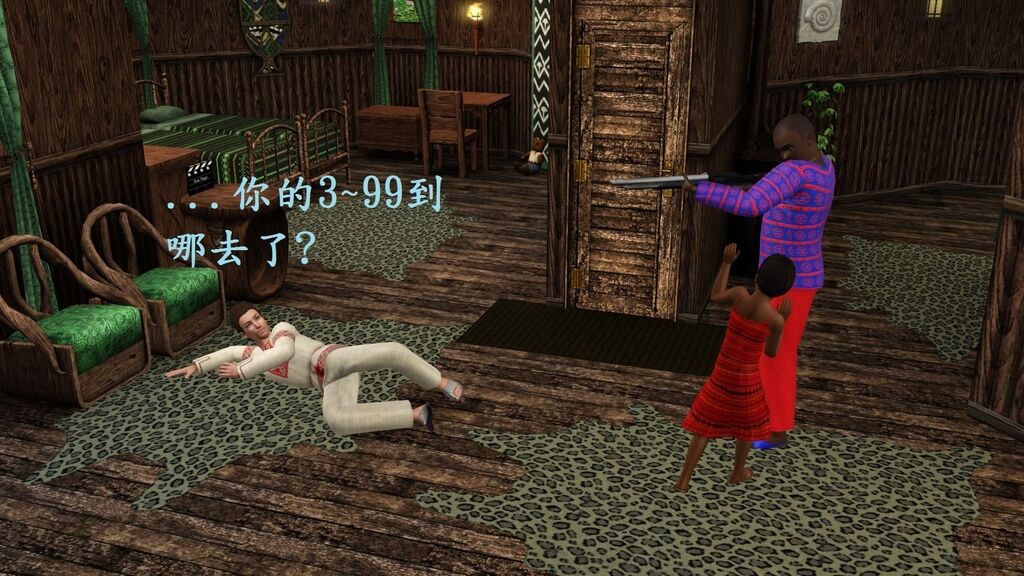 Where is your 3~99?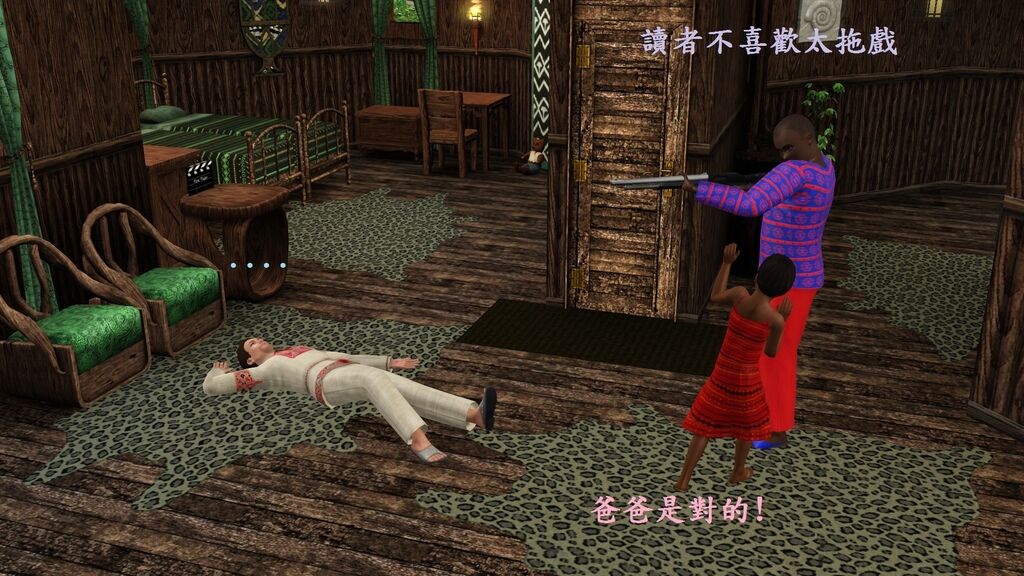 The reader do not like a story never end!
Daddy is right!
....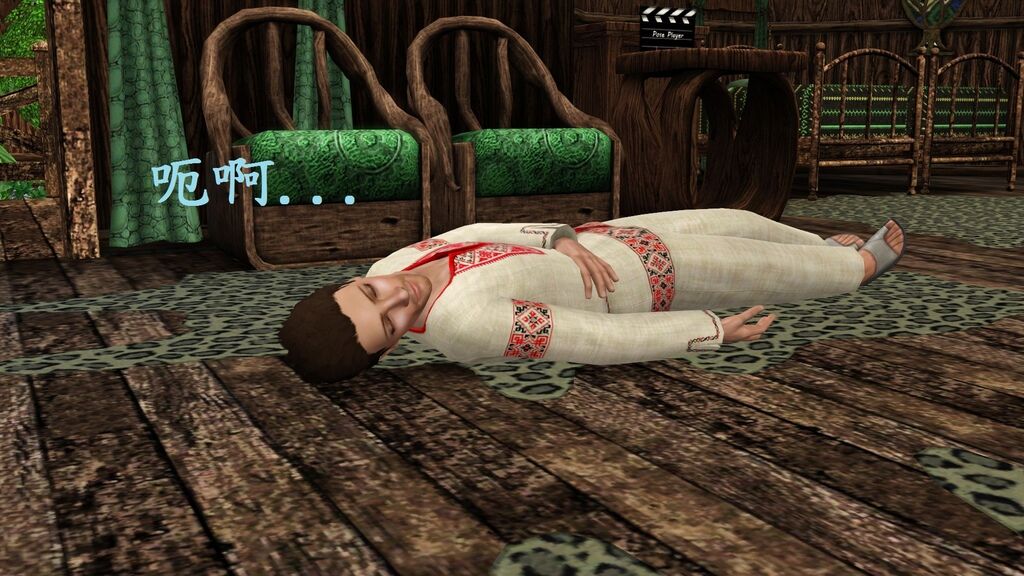 Arrrrgh......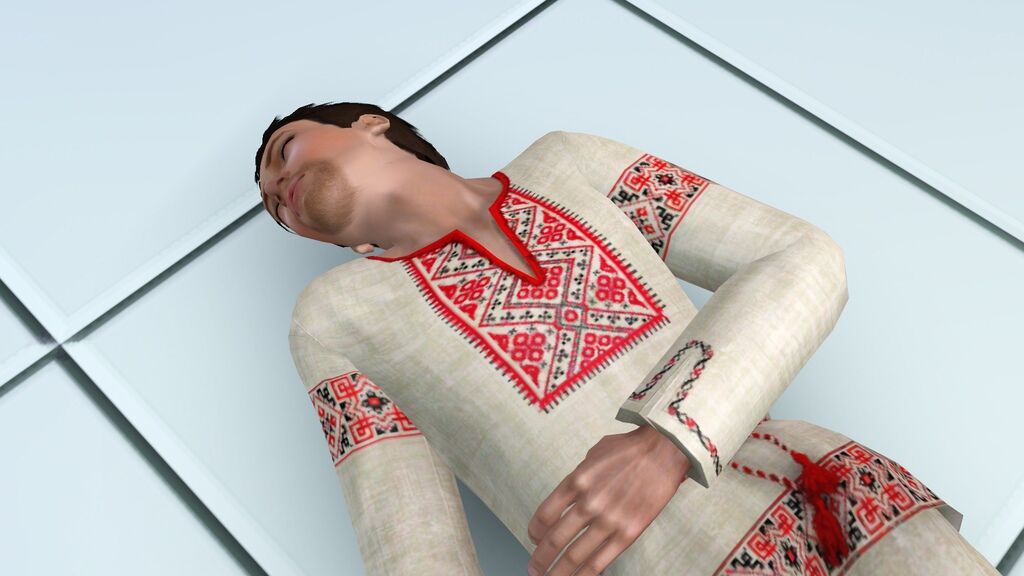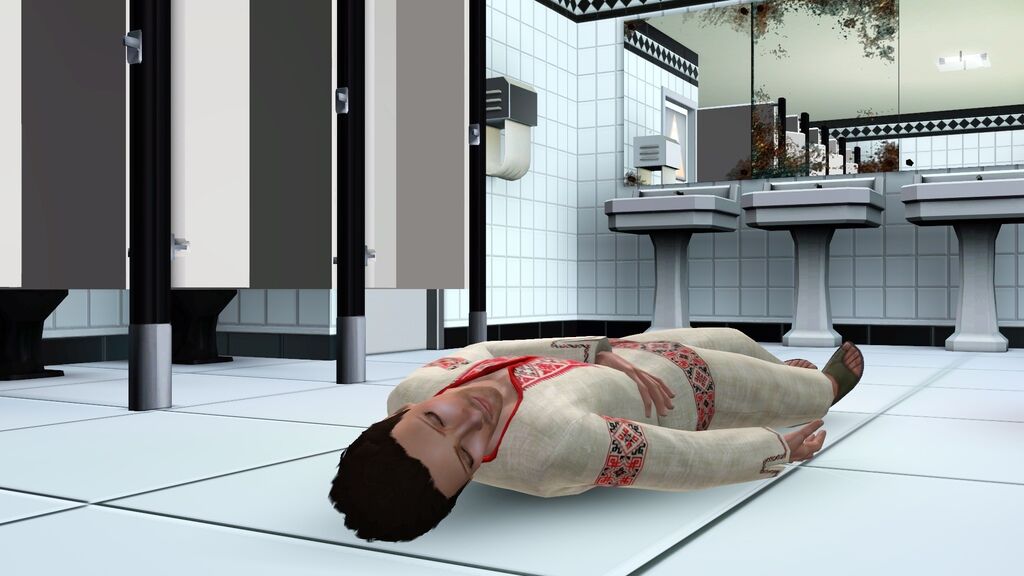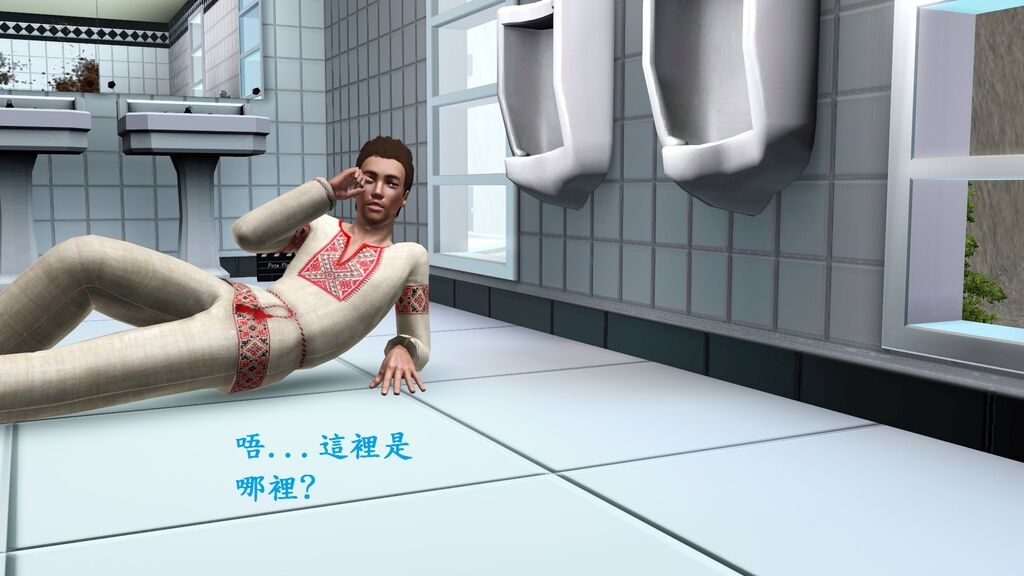 Hmm... Where am I?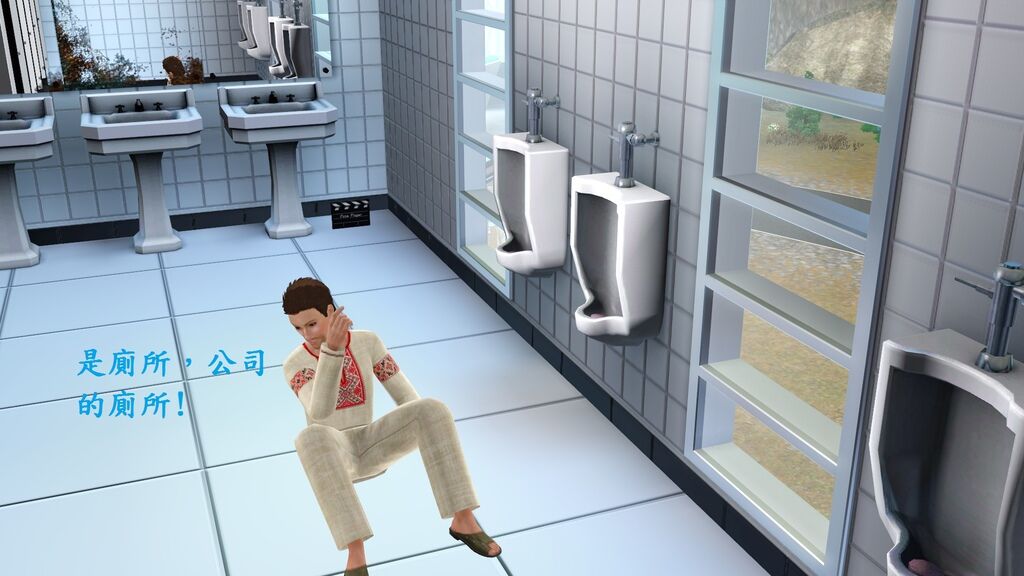 It's toilet! My company toilet!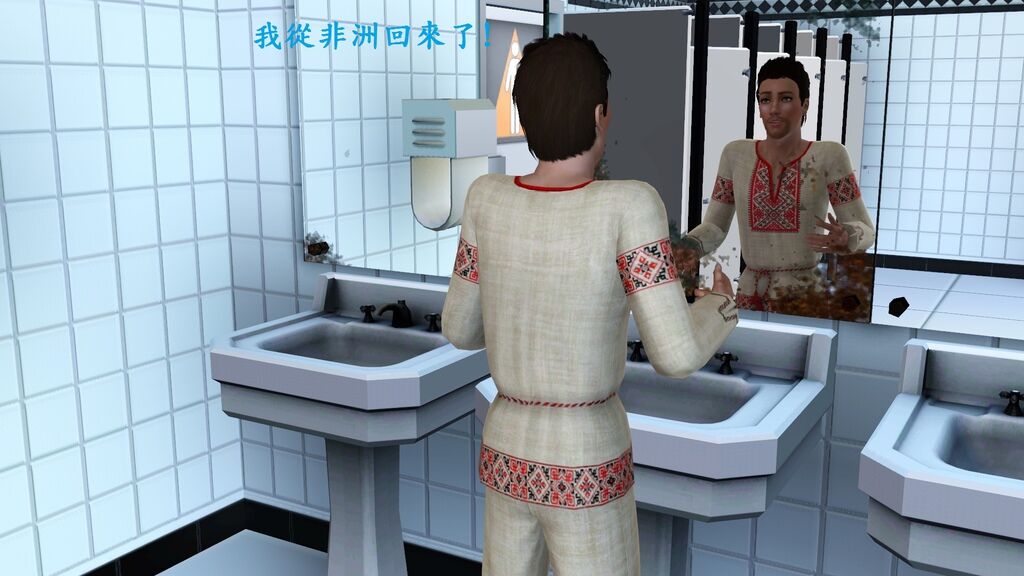 I'm back from Africa!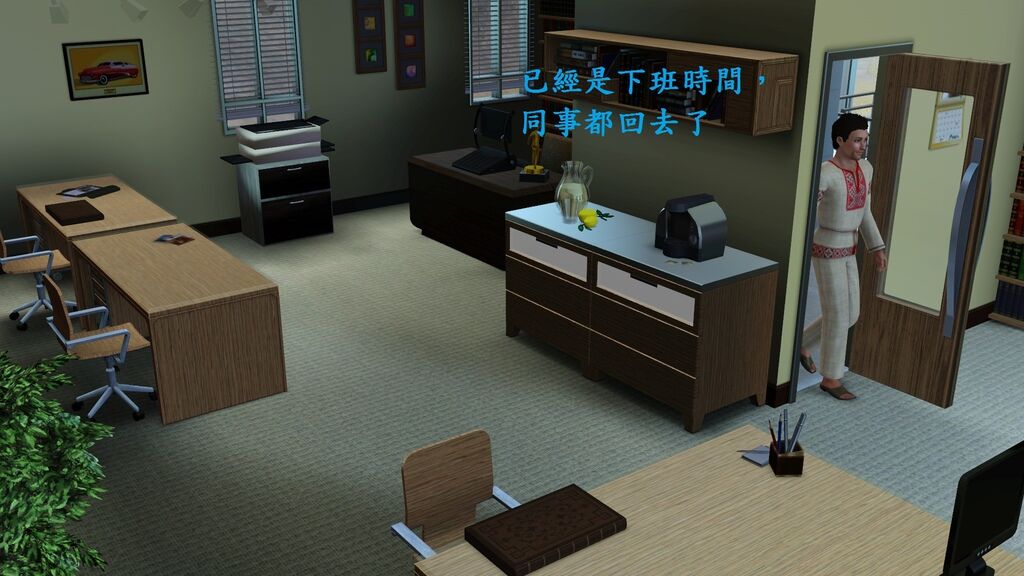 The time is off now. My co-workers are gone.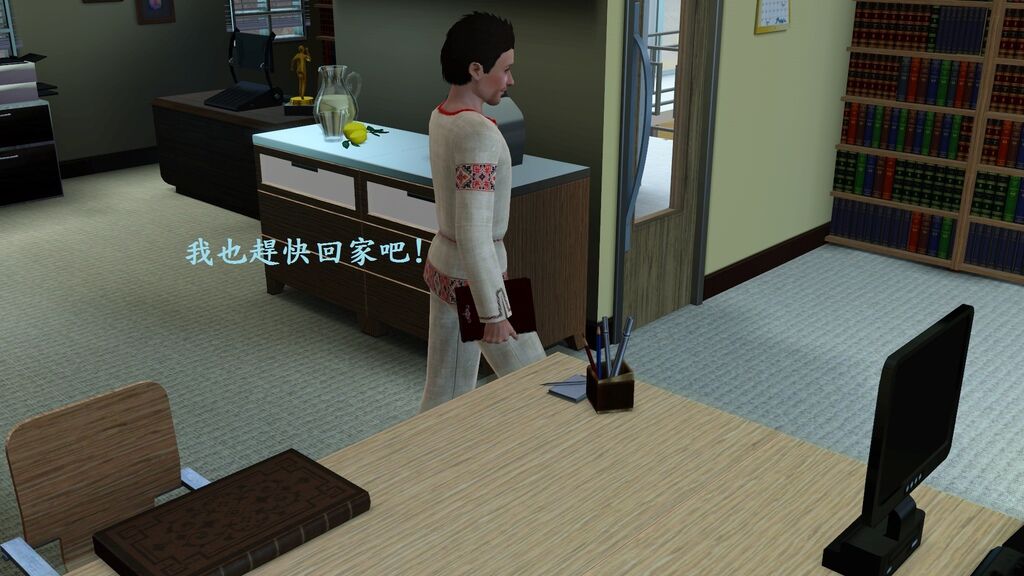 I should go home too!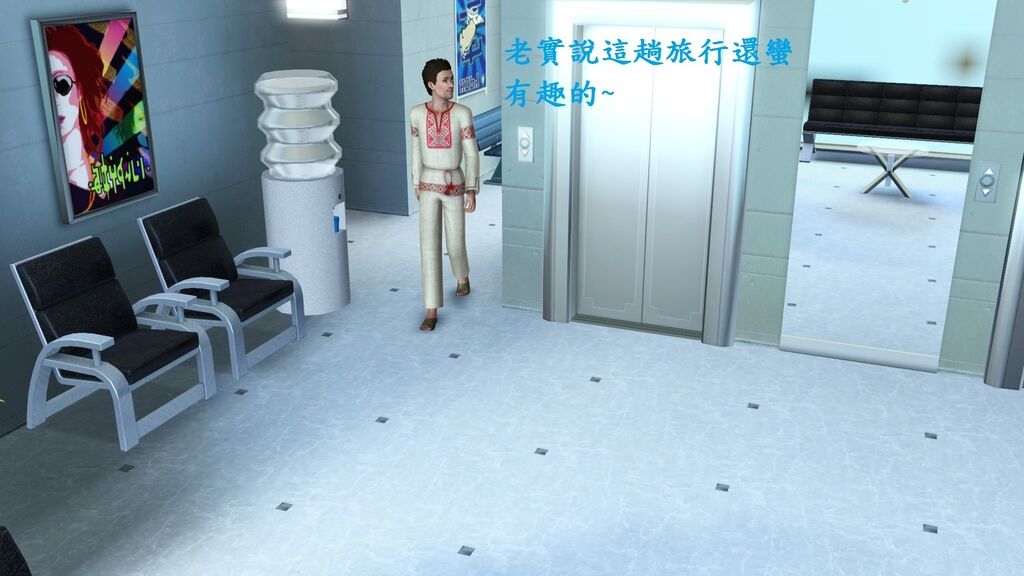 In fact, this is an intresting trip...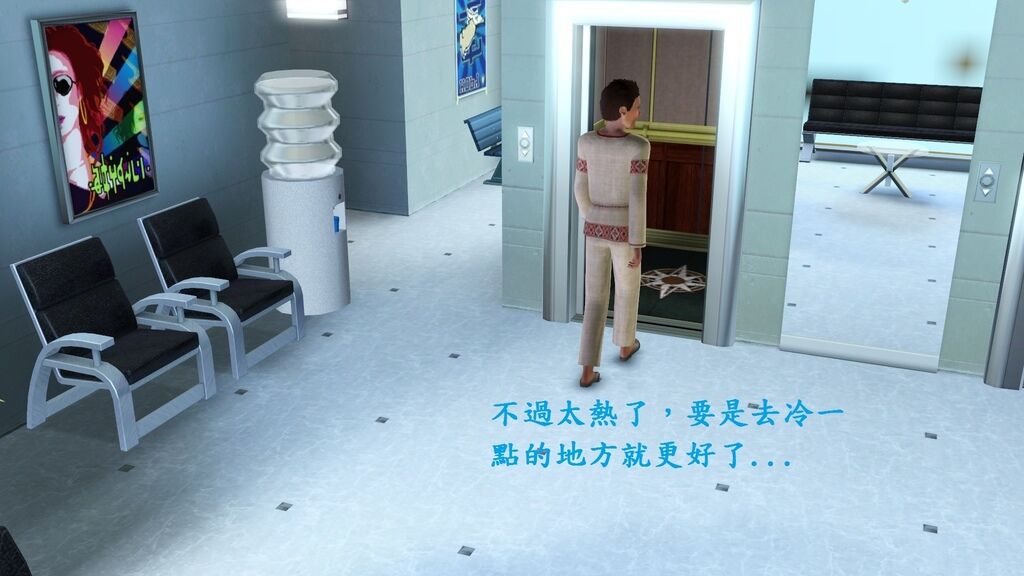 But Africa is so hot, I wish I can go some place not so hot....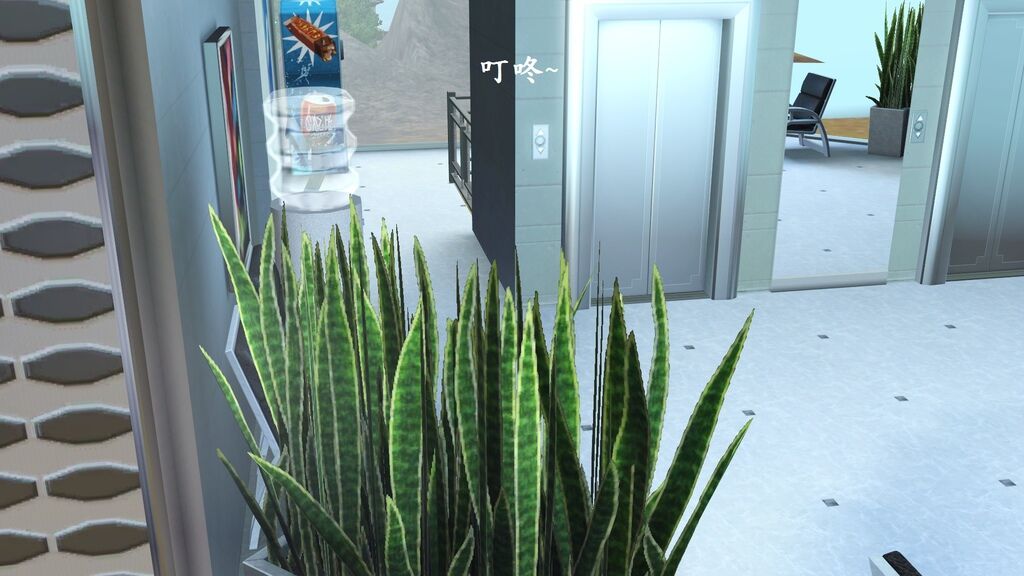 *Ding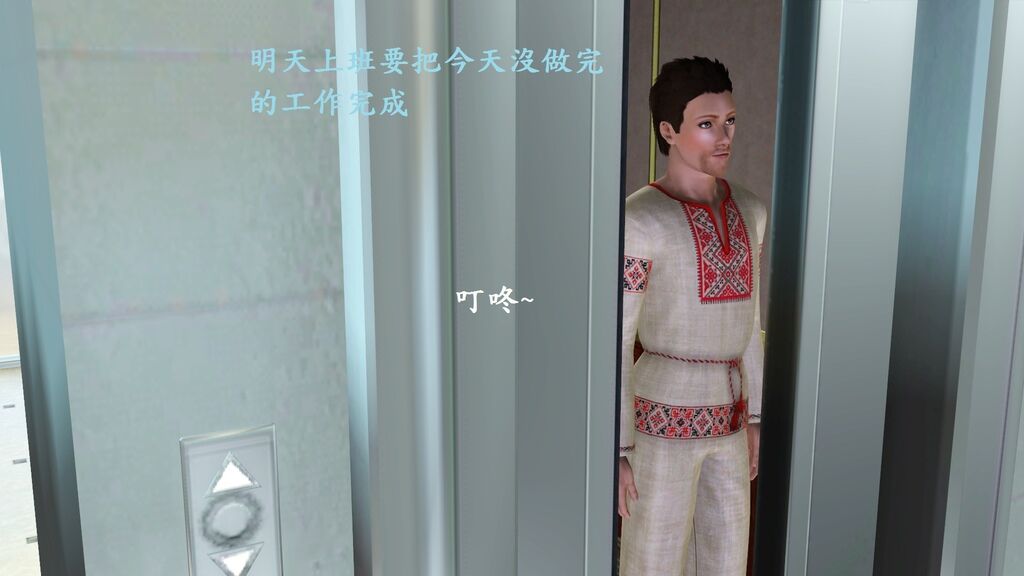 I should finish my work tomorrow!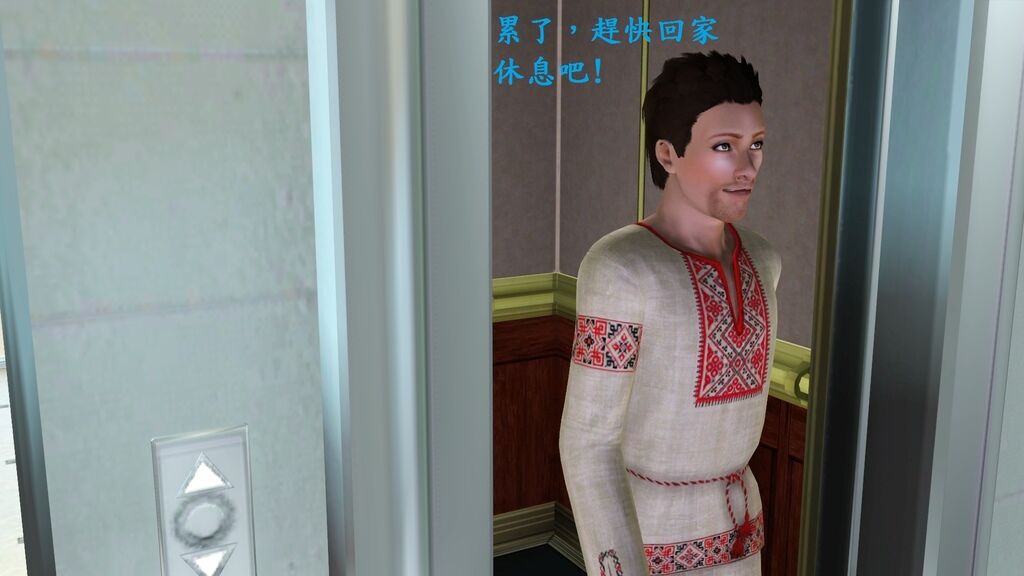 I just wanna go home as soon as possiable now.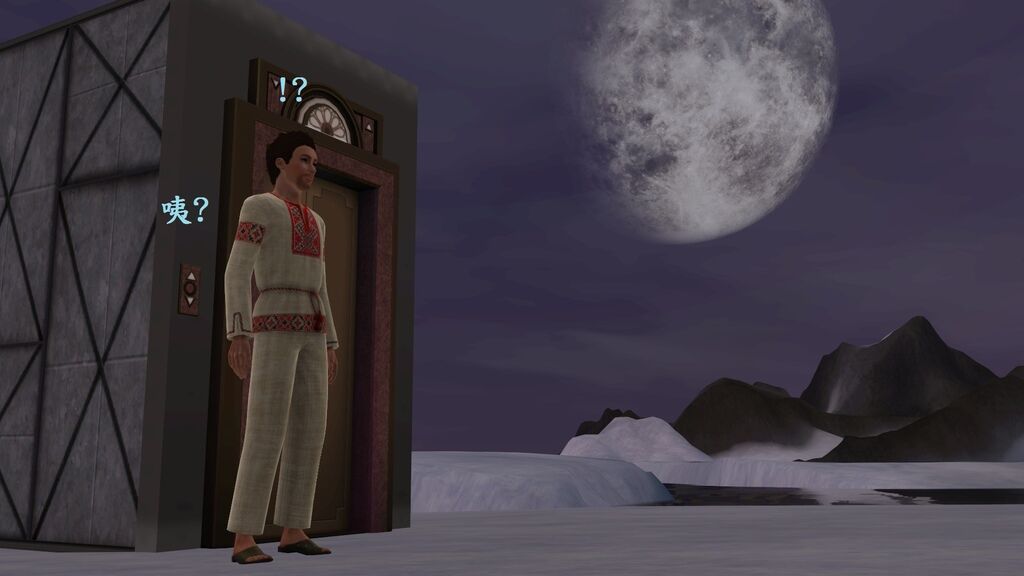 Huh?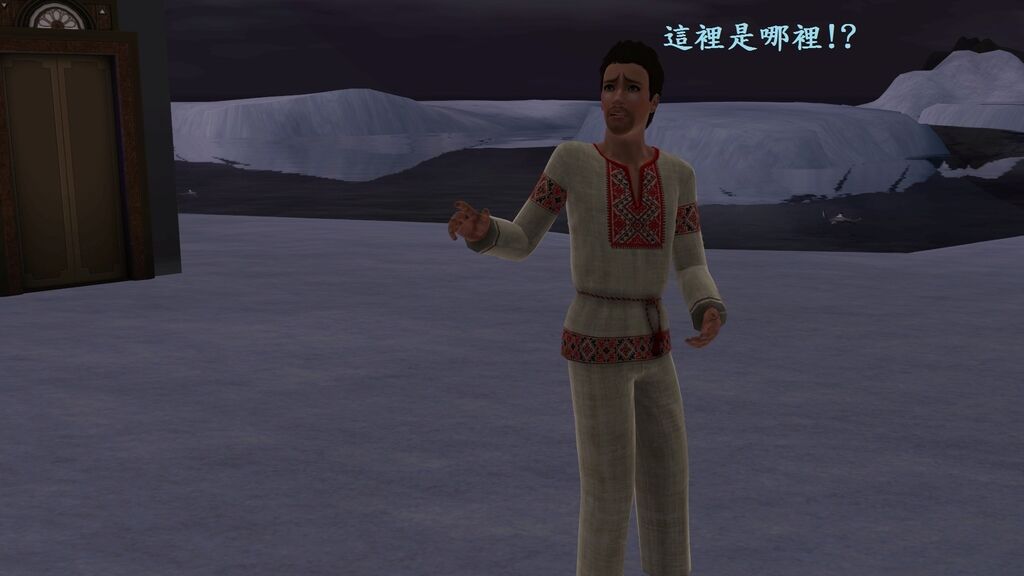 Where am I!?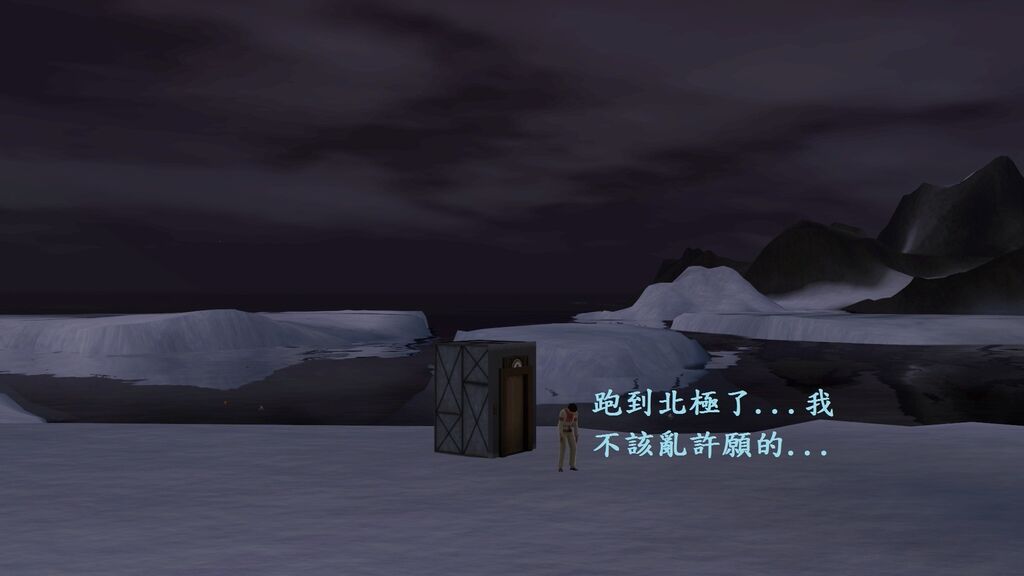 I am in Arctic... I should not make the wish....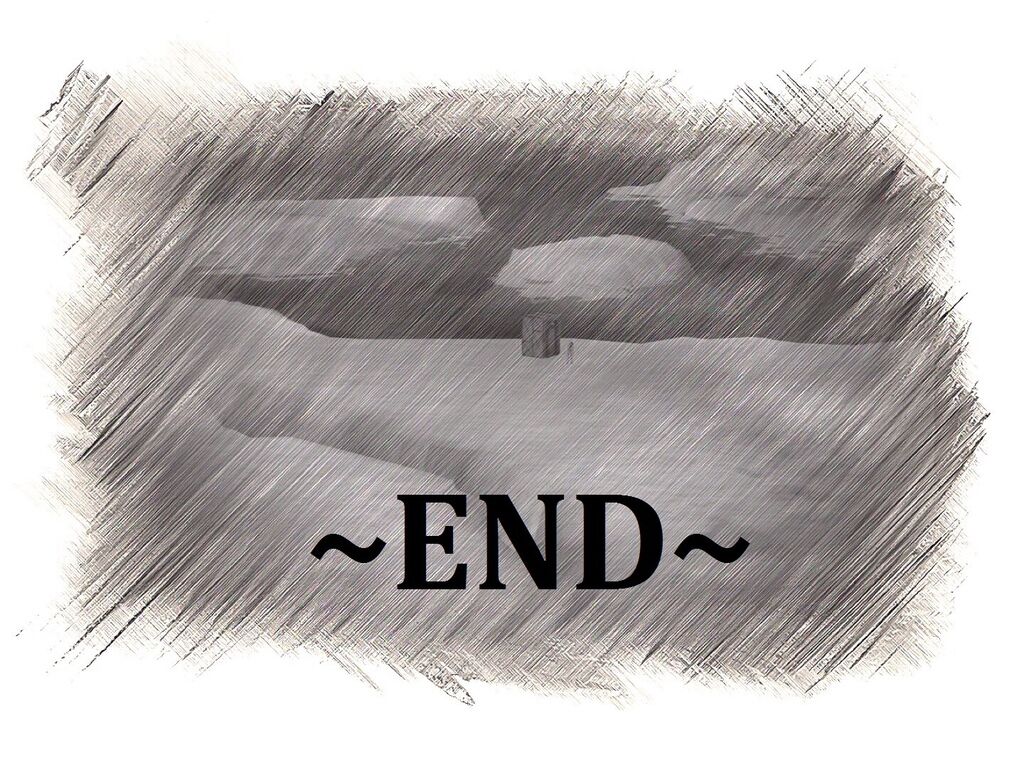 END